Airlines creating business class products today find themselves at the complicated crest of two trend waves. First, the mission range of widebody aircraft is increasing as older jets exit the fleets of their first operators and newer aircraft like the Airbus A350 and Boeing 787 become more widespread. Second, as first class declines, the amount of space and amenities dedicated to business class is growing at some airlines, with certain new-design business class seats leapfrogging the functionality of what is likely to be an airline's last international first class product.
Together, these trends mean that passengers' expectations for business class have never been higher. Passengers have never had so much information and been able to share it and learn more so readily, and airlines' marketing of only their very best seating is setting expectations that are hard to manage.
An example of this is United's Polaris, or more accurately the "Fauxlaris" older seating that is still widely offered as the hard product in the airline's business class after years and years of advertising the new one, even on the airline's very longest routes and some of its newest aircraft.
This creates an arms race for ever-better seating, but also a concurrent pressure for passenger experience consistency: installing the best seats on some planes but not others, and marketing only the top-notch product, is a recipe for passenger disappointment.
This disappointment will only grow as the middle of the market expands and airlines grapple with what the definition of "longhaul business" is. The pushback from travelers on passenger experience grounds around the A321XLR shows how thoroughly interested they are in the #PaxEx they purchase. Expect this trend to continue as the middle of the market grows, including around the Boeing NMA. Airlines will need to choose hard product and soft product with great care.
The problem is that the same seat could now be operating relatively short flights and the longest of longhaul trips. Qantas' Thompson Vantage XL is found both on the Sydney-Melbourne shuttle and on its ultra-ultra-longhaul flights, as just one example.
Segmentation of products to differentiate between flights lasting one and 21 hours seems like a no-brainer, but perhaps there is a particularly large gap between the eight- and 18-hour flight.
It's here where the gap between a modern herringbone or staggered seat — or even a mini-suite — and a seat without direct aisle access comes into its own.
The industry is already talking about this kind of segmentation. Christophe Accolas, executive vice president for sales at Safran Seats, tells Runway Girl Network that "we believe we have four sub-segments for business class, starting from the traditional one. The second could be high-density business class seats. The super-business class seats constitute the third segment, and we do like to be believe that there is a fourth sub-segment, which is what we call the business-first class seat."
Super-business in the Safran world is the staggered Skylounge or herringbone Cirrus/Versa sort of product, while business-first looks like the new Visio introduced for ANA.
And airlines are starting to offer new and different passenger experience soft product on longer flights compared with shorter flights. Yet this is often invisible: who can recall on which routes or flight timings United offers pajamas or other parts of its extensive pillow and blanket collection?
The opportunity is now to differentiate between what's "just" longhaul, some of which may well have specific needs themselves like short sleeping windows, as seen on transatlantic flights, and the truly ultra-longhaul flights that will definitely have different requirements.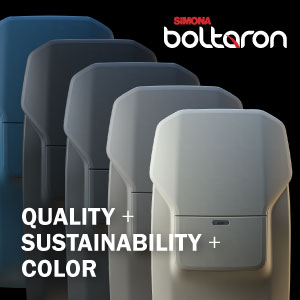 That has obvious benefits for the ultra-longhaul side of things, but being clear about what would be offered on a quick overnight "Sleeper Service" — including the all-important preflight dining, but with a reduced onboard menu, perhaps on-demand dining for a minority who still want a slap-up inflight meal, and an express breakfast offering for those who want to maximize sleep — would help those passengers plan.
Similarly, this helps to manage expectations when passengers experience a longhaul hard product on a domestic service. Virgin Australia used to use "Coast-to-Coast" to differentiate its transcontinental services. On a westbound afternoon flight, airlines could create a service branding that highlights a leisurely tasting menu, limited-time surprise-and-delight beverage selection, or local delicacies from its arrival and departure airports.
It's this mix of seats that can legitimately be used on longer routes and soft product branding designed to set expectations that could serve airlines well as they seek to navigate between what their passengers want and what the rest of the #PaxEx industry can deliver.
Related Articles: