Almost two years ago, I was paired with PJ, a black lab guide dog from The Seeing Eye. He gave me a level of independence I hadn't enjoyed since beginning to lose my sight four years earlier. I'm also a semi-frequent flyer, so I've been following the news regarding restrictions on service and emotional support animals closely since the rules began to be tightened early last year. After reviewing the DOT's Final Statement of Enforcement Priorities Regarding Service Animals released last week, I'm generally happy with the results.
Among the new rules, airlines may request documentation about an animal's vaccinations, training, and behavior. I carry an ID card for PJ from The Seeing Eye and would have no problem adding a record of his shots to the mix.
Also under the new rules, service animal handlers won't be required to provide airlines with prior notice or check-in at ticket counters. Delta Air Lines initially required 48 hours' notice for all service and emotional support animals but backed down after advocacy groups raised concerns about the impact on service animal handlers, specifically. Personally, I find it easier to call ahead to the airline's special assistance desk and let them know I'll be flying with my service animal. The call takes less than five minutes and allows me to be assigned a non-bulkhead window seat without a fee, even on a basic economy fare.
As has been permitted by the DOT in the past, airlines can continue to refuse carriage to misbehaving service and emotional support animals. Personally, I would like to see this rule strictly enforced for everybody's safety.
However, the DOT also won't allow breed restrictions for service animals after Delta forbade people from traveling with pit bulls last year. To my knowledge, pit bulls aren't trained as guide dogs, but are used to mitigate other disabilities like seizure disorders. So a broad-brush ban on pit bulls, for instance, will not be tolerated.
The DOT is allowing some restrictions for flights over eight hours, such as prior notice and additional paperwork indicating that the animal will either not need to relieve itself or can do so in a way that won't be a health hazard. I don't bring PJ on long trips but I can understand why others might need to do so. An animal's need to relieve itself can be controlled by restricting their food and water intake on the day of a flight. Relief harnesses, which attach to a dog's waist, can also be purchased. These allow for a dog to relieve itself directly into a disposable bag.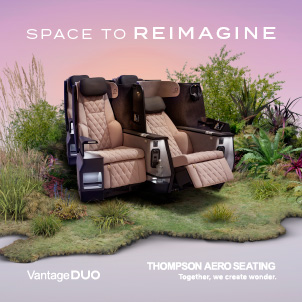 Additionally, the department is allowing airlines to set rules about the level of containment for animals, such as leashing, crating, and not allowing animals to take up other people's foot space as long as the restrictions don't prevent the animal from doing its job. As noted above, I always request a non-bulkhead window seat. When I get to my row, I remove PJ's guiding harness, place it in the overhead bin, and back him into the row. He lays at my feet with his rear under the seat in front of me. I wrap his leash around my seat belt so he can't wander off. If I'm sitting next to someone, I ask them to let me know if he intrudes into their foot space so I can move him.
While I'm fine with the rules regarding service dogs, I believe it's a real shame that emotional support animals have been stigmatized to the point where their owners have to provide documentation from a mental health professional about their diagnosis and advance notice. I have a friend with an emotional support animal who pays the cabin pet fee for Kuchulu, her chihuahua mix, so that she doesn't have to deal with the paperwork or disclose her diagnosis to bring him on trips. It's shameful that some people took advantage of the system to avoid a fee, and caused those with legitimate needs to stop using a process meant for them.
Service animals allow people with disabilities a greater level of independence. I'm happy that the DOT's enforcement priorities will allow service animal handlers to live full, independent lives including travel, while also balancing the need for safety involving those animals.
All images credited to the author, Justin Yarbrough
Related Articles: