At Air France's twice-yearly results briefing in Paris, the airline dropped some interesting passenger experience news for the pointy end of the plane, with more new and refurbished lounges, at-seat power, inflight entertainment systems, cabin refurbishments, and more. It's good news for passengers, but there's an A380-sized hole in the news, with no updates on the future PaxEx for the airline's flagship superjumbo.
First, Air France starts at the airport, where it has recently completed its 3100 square metre lounge space in Charles de Gaulle's terminal 2E, hall L, with its new bar and childrens' zone. In 2019, the airline promises an upgrade to its middling-to-poor lounge space in New York's John F Kennedy Airport terminal 1, itself the least passenger-friendly terminal at JFK as a result of its airside operational constriction and lack of post-security amenities owing to its pre-2001 design.
The JFK lounge, last renovated in 2014, is due for a dining area upgrade, which will hopefully include a preflight dining service similar to that which British Airways pioneered some twenty-odd years ago. (In context, the UK airline recently announced that it is revamping the concept across the US east coast airports where it operates, to include more lounge-eligible passengers than just those travelling in business or first class).
Preflight dining is a big attraction for passengers up front, who pay a premium for a flat bed (old Air France angled or otherwise) to get as much sleep as possible on the short night between the US and Europe.
Upgrades are also planned to the Washington Dulles lounge, which is jointly branded between Air France and stablemate KLM, and is also used by the airlines' SkyTeam partner carriers.
Closer to home, the airline plans a new lounge in the new international zone at the "One Roof" precinct at Paris Orly, the secondary airport to the south of the city that Air France uses (as do other airlines) primarily for origin/destination leisure routes.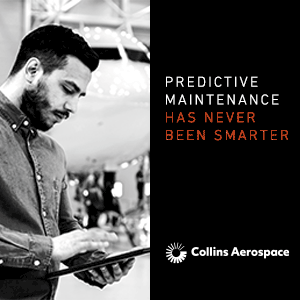 It's notable that Air France is investing in its premium market offering at this mostly holiday and visiting friends/relatives airport — particularly given the context that Air France serves new York JFK with one daily flight, while British Airways' OpenSkies subsidiary, which made Orly its home, is planned to shut down next month to cede the longhaul part of the IAG group operations there to Level, with Orly being a major Vueling focus airport.
Level, for its part, is the formerly long-haul low-cost carrier that surprisingly turned into a rather jury-rigged short-haul low-cost carrier a few weeks ago to start operations in Vienna, using much of the Vueling backbone but not the brand. Is Air France pre-emptively defending its turf here?
On board, Air France also plans a number of upgrades in its aircraft, though crucially there is no mention of the flagship Airbus A380, which still has the frankly terrible angled lie-flat sloping sleeper seats that are nearly twenty years past their prime in premium passenger experience terms, despite only having been installed ten years ago.
The longhaul Airbus A330 fleet, however, will be refitted with a new interior cabin design starting in December, which will while power sockets in the form of USB outlets will roll out on the short and medium haul fleet as well.
Inflight entertainment also gets an upgrade, but only on some of the fleet (and, again, not on the A380). Air France promises new systems, larger screens and new user interfaces on the Airbus A340 (Joon), A330, A350 (somewhat unsurprisingly) and Boeing 777-14J leisure subfleet, also known as the COI (Caraïbes Océan Indien, Caribbean Indian Ocean) aircraft.
Air France is also making a big push for wifi: twenty percent of the fleet will have connectivity added in the next five months, specifically the Airbus A330 and Boeing 777 fleet, as well as the entire short and medium haul fleet of Air France, regional subsidiary Hop, and the much-mocked "not a rooftop bar" millennial-targeting division Joon.
Air France is rolling out Gogo's 2Ku connectivity system on longhaul aircraft. An airworthiness directive issued by EASA to address a problem with ELTs on 2Ku-fitted A330s does affect Air France, but the carrier tells RGN it still plans to launch commercial wifi service this fall.
All in all, everything on the list is welcome. The double-decker elephant in the salon, however, is the A380, which is getting very long in the tooth — or, rather, tusk — indeed.
Related Articles: