Airlines are trying hard — and spending serious cash — to move beyond the "chicken-or-beef" stereotype for inflight food, especially in premium cabins, whether that's first class, business, or the latest frontier in differentiation via food, premium economy. Dine-on-demand is starting to move from a special highlight of the flashiest airlines to a must-have basic requirement, but quite a few airlines are being left behind.
Dine-on-demand is especially important for network carriers, where passengers may be connecting through a dozen timezones and have different perspectives on how best to set themselves up for their destination. Flyers may be starting at the beginning or end of a day, might have come straight from the hotel or office without having had the chance to grab a meal, or may prefer to head straight to sleep when boarding and eat later.
Qatar Airways' menu design keeps coming back into your author's mind as a best practice example of how to do it, even a few months after a four-flight media trip marking the airline's first flight to Chiang Mai. On four mid-to-longhaul flights of between six and seven hours each, the airline presented an all-day menu that allowed passengers to pick and choose at any point during the flight.
This dine on demand concept is a smart one, with a variety of options according to the needs of passengers, the vast majority of whom will be connecting to or from another flight rather than being destination: Doha.
The menu hit the right balance of consistency and variety, whether on a daybreak flight, a red-eye, or one chasing the sunset over an afternoon: an à la carte choice for either breakfast and lunch/dinner on the daybreaks and red-eye, or a range of lunch and snack options on the afternoon flight.
Knowing the type of food you're going to be able to choose from, and then ideally being delighted with the choices you have, is an ideal passenger experience.
That balance between predictability and something new when it comes to catering offerings is particularly helpful. Being able to count on an airline to deliver both a breakfast and lunch option, for example, helps travellers plan their meals based on their schedule.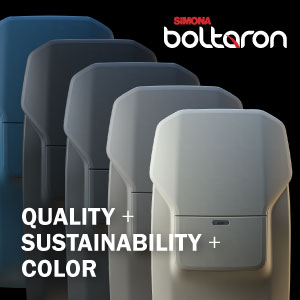 If they've had an early start, they can grab a quick bite to eat, have a good sleep, and then either have a more substantial lunch before landing, in the lounge during their connection, or after departure of their connecting flight.
With a good range of options designed as a second light meal, a snack, a sharing platter, or a smaller plate from the main service, those midflight munchies can be quelled no matter where a passenger starts or finishes their journey.
An enthusiastic cabin crew is key: passengers will be dissuaded if the crew feels on-demand is a burden. But developing menus that can be repurposed across the various meal services is also vital. That's especially true in widebody premium economy, or for the new generation of longhaul narrowbody services, where storage space is at a real premium.
Think about how Qantas offers its soups as both small plate starters and as a bigger bowl with an extra topping as a main course — but writ large.
Can that baked side dish — macaroni and cheese, perhaps — be designed to sit both as an option in the dinner menu and, with a bit of spruced-up plating or an extra zhoosh, as a midnight snack?
Might that granola yoghurt from breakfast also serve as a healthy choice dessert?
Could the dinner course's soup survive the night to slake the thirsts of passengers later in the flight as a snack?
What about the appetiser: can it be transformed into a small plate elsewhere on the menu?
Can the meat and cheese from the chilled continental breakfast option be heated and served inside a warmed ciabatta, maybe with a squeeze of pesto or a dab of mustard?
How about turning the plated breakfast into an all-day brekkie bun, or the beef from dinner into a steak sarnie on the snack menu?
Related Article: