Three years ago, bang in the middle of Korean Air's "Nutgate" scandal, the airline's first class service on the premium route between Seoul and Paris aboard its flagship A380 didn't wow me on either the hard or soft product side of the experience. When I tried the flight again recently, hopping from Incheon to Charles de Gaulle just prior to the opening of the airline's new terminal at its home hub, I was keen to see if anything had changed.
Like last time — and indeed like my connecting flight from Osaka — I was the only person in first class, which helped the attentive cabin crew to be on top of their game. It also meant that I could request the cabin temperature to be turned down to something less than "broil", which was a real pleasure.
Korean Air's first class seat is still exactly the same as previously, with no renovation to the latest 747-8 "cubicle class" doored suites. It's also still in a slightly ratty condition, with loose bits of panelling not creating the upmarket feel that passengers expect.
Even the Davi washbag hasn't changed, although it presently carries Olympic branding. No update either to the low-resolution inflight entertainment screen, or real improvement in content variety, although I did enjoy finishing off a classical music concert I'd started watching the day before on the inbound flight.
Moving to soft product, the food service was practically identical to my previous flight, with little surprise or delight. Yes, bibimbap is still delicious, the plating was well done, and the meticulous assembly of the salad still makes me smile. The Korean Air style is a signature for the airline, but even classics can be shaken up a little: just look at JAL's first class kaiseki meals for an example.
Part of differentiating between business and first class for a modern airline is that very surprise and delight factor — whether that's the option to choose a particular meal via a book-the-cook service, or something like Cathay Pacific's wine region of the month. I can't imagine that the captains of chaebol industry or their international counterparts are very impressed with the same-old, same-old service.
Korean Air still serves a special Champagne on its Paris and New York routes, and it's still a vintage Perrier-Jouët Belle Époque from just over a decade ago, but it's dropped from the blanc de blancs to the rosé. It was delicious nonetheless, but only when the crew had managed to properly chill it, which unfortunately wasn't the case for my first glass on the ground. That was especially disappointing when I learned that the airline had only loaded a single bottle for the nearly fourteen hours I spent on the aircraft. While the standard Perrier-Jouët from business class is a decent bottle for business, it's not first class wine.
The rest of the wine list is practically identical (with later vintages) to three years previously. A $75 Burgundy (Louis Latour Corton Grand Cru) has been added to the list, while the formerly $60 Bordeaux is now a $37 Château du Tertre 2007 Margaux. Neither wine performed well at altitude: the tannins of the two French styles of both the Pinot Noir and the Cabernet-Merlot blends simply overpower the rest of the wine.
The Pinot was slightly better, and it's smarter to aim for that given that it tends to be preferred by palates in east Asia, but neither showcased the best of the grape, and didn't represent value for wine-buying money.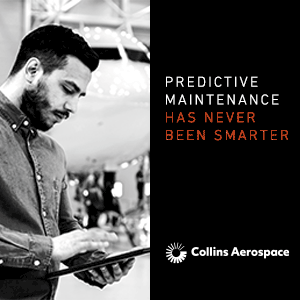 I can only assume that Korean Air selects for brand recognition over real-world performance at altitude, but if that's so then I'm surprised to see only a cinqième cru Bordeaux, and a grand cru at that, rather than a premier cru.
All in all, it felt like Korean Air hasn't given much thought at all to how first class has evolved since it created this concept going on a decade ago. Given the focus on Korea during the Olympics taking place in Pyeongchang this month, it struck me that the perfect opportunity to create limited-time surprise-and-delight passenger experience has been squandered on the window-dressing of co-branded amenity kits and coasters.
Being unimpressed with an international airline's top product is the epitome of first class problems. Indeed, comparing and contrasting the top level of passenger experience can often come across, entirely unintentionally, as "my Prada shoes are too tight" or "my tiara is pinching". But airlines continue to offer first class, whether as a halo product or because they think there is an actual market above the increasingly spacious and feature-filled branded business class we see today — and I continue to find Korean Air's, like some others', unconvincingly positioned.
Image Gallery:
Related Articles: