If Mad Magazine and the 80's camp classic Flash Gordon had a baby it would probably look and sound a lot like Thor: Ragnarok. Fun, goofy, slyly self-deprecating and loaded with totally badass retro tunes, the candy-colored Ragnarok is definitely not your daddy's Marvel flick.
Taking a cue from other quirky-cool Marvel entries like Ant-Man, Doctor Strange, and the Guardians of the Galaxy films, Ragnarok is that rare sequel that instantly becomes your favorite installment in the series. And considering the fact that 2011's Thor and 2013's Thor: The Dark World are some of the best entries in the ever-expanding Marvel universe, that is high praise indeed.
Directed by Kiwi jack-of-all-trades Taika Waititi – who co-wrote, co-directed and co-starred in 2014's amusing but wildly uneven vampire mockumentary, What We Do in the Shadows – Ragnarok was written by Eric Pearson, Craig Kyle, and Christopher Yost. This is an all-star trio of Marvel vets who know comic book movie conventions like no one else, which makes their total inversion of everything you would expect a Thor movie to be all the more thrilling. Turning the superhero epic on its ear (literally!) from the opening scene, the inspired hilarity of the Ragnarok brain trust smashes genre norms at every turn, creating a zippy, whiz-bang comic book movie that I was truly sorry to see end.
Imprisoned by a fiery demon in the Norse realm of fire, Ragnarok opens with Thor (The Huntsman: Winter's War and Ghostbusters' Chris Hemsworth) learning that his father, King Odin (Anthony Hopkins), is no longer in charge of their beloved homeworld of Asgard. And on top of that, Asgard itself is in imminent danger of being destroyed forever by the coming of a long prophesied apocalyptic event called Ragnarok. Freeing himself in epic style, Thor returns home to find his half-brother/frenemy, the shape-shifting Loki (Crimson Peak and Kong: Skull Island's Tom Hiddleston) posing as their father with the real Odin banished to the Norwegian countryside on Earth.
Heading off to find Odin together, Thor and Loki learn that their father is dying and that his death will release his evil, first born child, Hela (Carol's Cate Blanchett) from her longtime imprisonment. Stunned to learn they have a sister, the pair are even more surprised by the arrival of the vengeful Hela moments after their father's death. Destroying Thor's legendary hammer with her bare hands, Hela banishes the duo to the edges of the galaxy and returns home to wreak havoc on the unsuspecting citizens of Asgard as their long lost queen.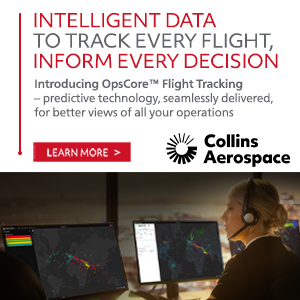 Meanwhile, Thor and Loki wind up on the trash planet of Sakaar, where Thor is forced to do battle in something called the Grandmaster's Contest of Champions against his old friend, the Hulk (aka Bruce Banner) who is played, once more, to befuddled perfection by Oscar-nominee Marc Ruffalo (Spotlight, Infinitely Polar Bear). And while I know that sounds like an awful lot of plot to digest, even viewers without a degree from Stan Lee University will have no trouble keeping up with Ragnarok's breezy, freewheeling storyline.
Featuring killer supporting turns from the always stellar Idris Elba (Beasts of No Nation, Zootopia), Creed's Tessa Thompson as a feisty Valkyrie with an ax to grind, and a truly inspired Jeff Goldblum (The Fly, Jurassic Park) as the aforementioned Grandmaster, as in the previous Thor films, Ragnarok's secret weapon is the lightening-in-a-bottle chemistry between battling bros Hemsworth and Hiddleston. And when you toss Blanchett's hard-charging Hela into the squabbling sibling sandbox as well, all I can say is, prepare to be seriously entertained in-flight!
Thor: Ragnarock is now playing on select Etihad Airways, Air Canada, Singapore Airlines, American, British Airways, and Japan Airlines (JAL) flights worldwide.