You'd have to be living under a macadamia nut-shaped rock this past week to have missed the Nutgate story, where a Korean Air vice-president responsible for cabin services lost her marbles on a Seoul-bound Airbus A380 departing New York JFK.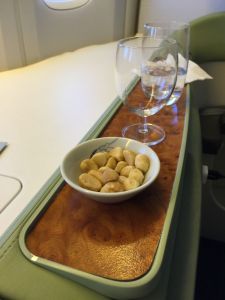 As details trickle out — the VP turned the plane back, allegedly forced cabin crew to kneel and apologize to her, screamed and shouted, sent company toughs to pressure the crew into silence, has now apologized, and visited the cabin crews' homes — there's a very real risk of funny caricatures of an executive overreaction turning into unpleasant stereotypes based in race and gender.
But in South Korea, the issue is much more culturally significant, similar to "the outrage following the bank bailouts in 2008 when Lehman Brothers collapsed. At this point the scandal is serving as a catalyst to vent all the frustration with Korea's rich and the rigid corporate culture."
That's the point of view of The Korean, the pseudonymous Washington DC-based Korean-American author of the popular and informative Ask A Korean!, which covers Korean culture, linguistics and society. 
The scandal, known as "Nut Flight Return" ("땅콩회항") in South Korea, has received top billing on the news for several days, as the chastened Cho Hyun-ah and her father make apology after poorly-received apology.
Yes, father: the VP, Cho Hyun-ah, is also the daughter of the chairman and of Korean Air and parent company Hanjin, Cho Yang-ho.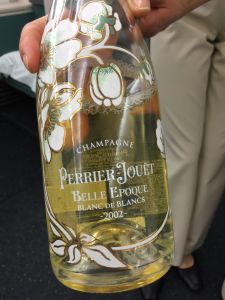 While western media have picked up Nutgate for both the one-percenter frivolity that kicked it off and the fact that any incident on an aircraft is good for page views, the issues go deeper and wider than an executive behaving badly.
To understand response within South Korean society, The Korean explains the background to Korean Air's current ownership.
"Both Korean Air and Asiana trace their roots back to the 1960s-70s, when South Korea was essentially a planned economy. Today, China is doing exactly the same thing that Korea did about 40-50 years ago — that is, identify strategic industries and hand them out to giant companies that played cozy with the government."
These companies dominate South Korean industry, and are known as chaebol (재벌).
"Korean Air was a government-owned company that suffered from mismanagement and onerous amount of debt. The Cho family, who owned the Hanjin Group, was tapped by President/dictator Park Chung-hee in 1969 to take over the company because Hanjin Group was already in the logistics business. Even today, Hanjin owns a massive shipping business as well as several ports around the world."
"The real genius behind the Hanjin Group and KAL was [current CEO] Cho Yang-ho's father, Cho Joong-hoon," The Korean continues. "Cho Joong-hoon was a real trailblazer; I would compare him to someone like Joseph Kennedy (JFK's father). Cho Joong-Hoon may have been involved in various illegal stuff (like Joe Kennedy) but ultimately he was a smart man who built a logistics empire that covers air, sea and ground. The second generation of Chos has been pretty competent, although not necessarily as spectacular as their father. They are also notorious for being entitled twits. To a degree, all second generation chaebols in Korea are entitled twits, but Hanjin group was particularly famous for that."
Nut Rage VP Cho Hyun-ah, therefore, is the third generation of the family to be involved with the airline, and the focus (some might say obsession) with service — for which Cho Hyun-ah was responsible — was key to its rise.
"One of the reasons that Korean Air became a world-class airline was by implementing a level of service that nearly over the top. It was one of the frontrunners of the 'Asian airlines just do it better' trend. Implementing this level of service took an incredible amount of discipline and sacrifice [on the part of] the flight crew. And one of the hallmarks of Korean Air's service is to have their flight attendants kneel to serve the passengers, especially in first class."
Given the current South Korean backlash around Nutgate, the chaebol corporations may need to do some kneeling to their customers too.