In the third of a three-part series, John Walton delves into the current state of and future prospects for business class seats. Today: herringbone business class.
Fully flat beds with direct aisle access just celebrated their twenty-first birthday, although in business class they date back to 2003, and the Virgin Atlantic Upper Class Suite. Initially pointing inwards towards the aisle, the most popular seats today are now outward-facing herringbones, pointing toward windows or towards the other passenger in a centre pair.
In the last couple of years, however, as airlines have continued in the quest for ever denser business class seats while attempting to retain direct aisle access, the herringbone has hit a number of snags around certification of evolved seat models.
Virgin Atlantic's original Upper Class Suite inward-facing herringbone product is still flying today on the airline's remaining Boeing 747-400, lease-extended A340-600 and newer Boeing 787 Dreamliner aircraft. The flip-over bed mode — where a squashier mattress surface folds down for sleeping on, rather than using the same surface as the leather seat — is popular among many passengers, but others prefer to recline directly to sleep without getting up to convert their bed.
The wider frame of the 747 can take a 1-2-1 configuration, while the narrower cabins of the A340 and 787 necessitate a 1-1-1 layout. The airline economics reality then means that these seats are angled further away from the airline centreline, while effective width is also reduced.
The 1-1-1 layout is also expected when Virgin Atlantic refits its A330 fleet to rid itself of the problematic Dream Suite evolution, while the airline's forthcoming Airbus A350 aircraft will also likely get a revamped version of the older product.
This is the same for Air New Zealand, whose network actually fits the Upper Class Suite — as Business Premier — better than Virgin Atlantic's. The 3-4 hour hops across the Tasman to Australia don't need a full Z-bed style seat to recline and relax, whereas the 12-hour-plus legs to Asia, the US and on to London mean that the sleeping surface plus a mattress pad and squashy pillow are particularly suitable.
However, the 1-1-1 787 Dreamliner layout is significantly narrower than the previous 1-2-1 777 and 747 version on Air New Zealand.
The second-generation herringbones largely comprised the Contour style products used by Delta's 777 fleet, Air Canada (now replaced) and Cathay Pacific (also replaced). While a significant upgrade from the previous generation, these seats have now been eclipsed by more modern products.
The outward-facing herringbone debuted on, surprisingly, US Airways, an airline not renowned for the generosity of its passenger experience. The Zodiac (previously Sicma) Cirrus seats are still flying today, alongside the second generation of Cirrus seats customised and popularised by Cathay Pacific. This is still a terrific seat: spacious, comfortable, well engineered and a true cabin interiors design icon, much imitated by other airlines and their associated design houses, but not really improved upon until Cathay unveiled its intra-generational upgrade on the A350.
B/E Aerospace got into the act with its Super Diamond evolution of its fully flat Diamond platform, and indeed the standard positioning of the inflight entertainment screen facing the passenger rather than via a flipout mechanism from the seat sidewall gives this product an advantage over Cirrus in the age of gate-to-gate entertainment.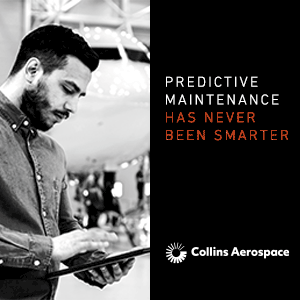 Yet the herringbone has hit some bumps in the road. B/E and customer Virgin Australia hit severe problems with certifying their increased angle herringbone, leading to significant delays. Zodiac's customised forwards-backwards herringbone for American Airlines was deeply problematic, both in stability (the seat is infamous for shaking when one passenger of each forwards-backwards pair moves) and in terms of production capacity.
Airbus subsidiary Stelia stopped displaying its Comet outward-facing herringbone at the Aircraft Interiors Expo in Hamburg this year because, RGN learned, no airline wanted to roll the dice on certification. Similarly, few of the weird and wonderful options seatmakers have been displaying in the hidden backrooms of AIX have come to light.
For premium airlines, the future of herringbones — whether stacked in a 3D format like JAL's new 777-200ER layout or paired in Optimares' new semi-direct aisle access configuration — seems bright. The true test will be whether and when a seatmaker comes up with the next design idea or engineering innovation to change the world of business class once more.
Image Gallery: