In this era of pre-packaged, comic book dreck and quirky, low-budget comedies masquerading as indie films simply because they were financed independently, truly indie-minded filmmakers like writer-director Jeff Nichols are very welcome indeed. Known primarily for his eclectic, completely original voice as a filmmaker on such acclaimed underground hits as Shotgun Stories, Mud, and Take Shelter, Nichols' work can probably best be described as totally audacious.
Calling to mind the early, groundbreaking films of such 1970s mavericks as Terrence Malick (Badlands, Days of Heaven) and Michael Cimino (The Deer Hunter, Heaven's Gate), Nichols is that rare breed of modern filmmaker whose work is almost impossible to classify. Shotgun Stories was a revenge drama about feuding half-brothers with a history of violence. Mud starred future Oscar-winner Matthew McConaughey, in one of his best roles to date, as a mysterious, lovelorn drifter living on an island in the Arkansas River. And Take Shelter starred Oscar nominee Michael Shannon (Revolutionary Road) as a Ohio husband and father plagued by dark, troublingly-realistic visions of the apocalypse. Now if those three stories alone don't sound like the work of one really ballsy, iconoclastic filmmaker, then I don't know what does.
And though Nichols hasn't found the mainstream recognition he deserves – although his upcoming drama, Loving, about the real-life couple behind the Supreme Court's landmark decision to invalidate laws prohibiting interracial marriage in 1967 is already generating some serious Oscar buzz – he has already scooped up a number of awards on the film fest circuit since bursting into the scene almost ten years ago. But, if you ask me, the award that best describes Nichols' rare talents is the Emerging Master prize he picked up at the RiverRun International Film Festival in 2013 for Shelter. I know it can be risky to dub anyone with only a few films under his or her belt a master, but, with Nichols, the hat definitely fits.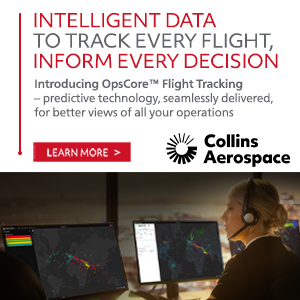 And now my favorite emerging master has done it again with the bold, thrilling and almost impossible to describe sci-fi thriller Midnight Special. Starring longtime-collaborator Shannon (who has appeared in every film Nichols has directed to date) as a former cult member on the run with his gifted young son, played to messianic perfection by Jaeden Lieberher (St. Vincent, Showtime's Masters of Sex), Midnight also stars The Gift's Joel Edgerton, Adam "Kylo Ren" Driver, a pitch-perfect Kirsten Dunst and Sam Shepherd as the charismatic cult leader dead-set on finding them. And that's really all I can say about this movie because to tell you any more about the plot would ruin what is truly a suspenseful and deeply enthralling viewing experience from start to finish. Other than the fact that Nichols wrote and directed this film I knew absolutely nothing about Midnight before I watched it and that's definitely as it should be.
Daring, inventive, and sometimes, I'll say it again, audacious as all hell, Midnight is nothing short of spectacular. You will literally not believe some of the jaw-droppingly crazy shit that goes down in this movie. You simply have to see it to believe it, and, if you can, try and watch Midnight with a seat mate because you will both have loads of questions afterwards and making sense of it all could take some time. Seriously. I'm still thinking about the deeper meaning implied in the film's final shot, so, if anyone figures that one out, let me know. And in the meantime, don't Google the film's title or look for spoilers online, just check out Midnight for yourself as soon as you can and prepare to be left completely thunderstruck.
Now playing on select Oman Air, Virgin Atlantic, Icelandair, Ethiopian Airlines, Hawaiian, Delta, and Air France flights worldwide, Midnight Special is also available via streaming at iTunes, Amazon Video and Google Play.