Just over two years after it launched operations as Eurowings Discover, the Lufthansa Group's leisure airline has embraced a new name — Discover Airlines — and unveiled a clean and compelling new brand identity to connote "quality, joy and ease".
"Eurowings Discover is now Discover Airlines," the carrier confirmed in a statement today. Operating two-class Airbus A320 family aircraft and three-class A330-200s and -300s to holiday destinations from its Frankfurt and Munich hubs, Discover Airlines will also boast a new livery, developed in partnership with Hamburg-based agency Scholz & Friends.
The first A320 painted in the new design, registration D-AIUR, touched down at Frankfurt Airport this morning and will fly guests to Palma de Mallorca for the first time tomorrow. This, says Discover Airlines, marks the starting point for the new brand identity rollout, with the airline's digital presence — from its website to its social media channels — also set to change starting on 6 September.
Thereafter, signage and other items at Frankfurt Airport and stations around the world, will be replaced.
Notably, the crews' uniform accessories as well as elements of the cabin furnishings including branding elements, seat antimacassars and soft product, will be adapted to the new image from December, though the airline assures that, in the name of sustainability, disposable items will be completely used up first before new items are reordered in the new design.
But what exactly are the product changes being planned? In an online explainer, Discover Airlines reveals it will upgrade its seven-abreast premium economy class on its A330s in the future, saying: "In the current year we have continued to develop our product (e.g. free blanket in economy class, innovations and variety in our food and beverage service, enhanced IFE, etc).
"Passengers can also look forward to changes and innovations in the future (e.g. free headphones on long-haul routes, even better quality food and beverages in all classes, upgrading of premium economy class). Further details will follow in due course."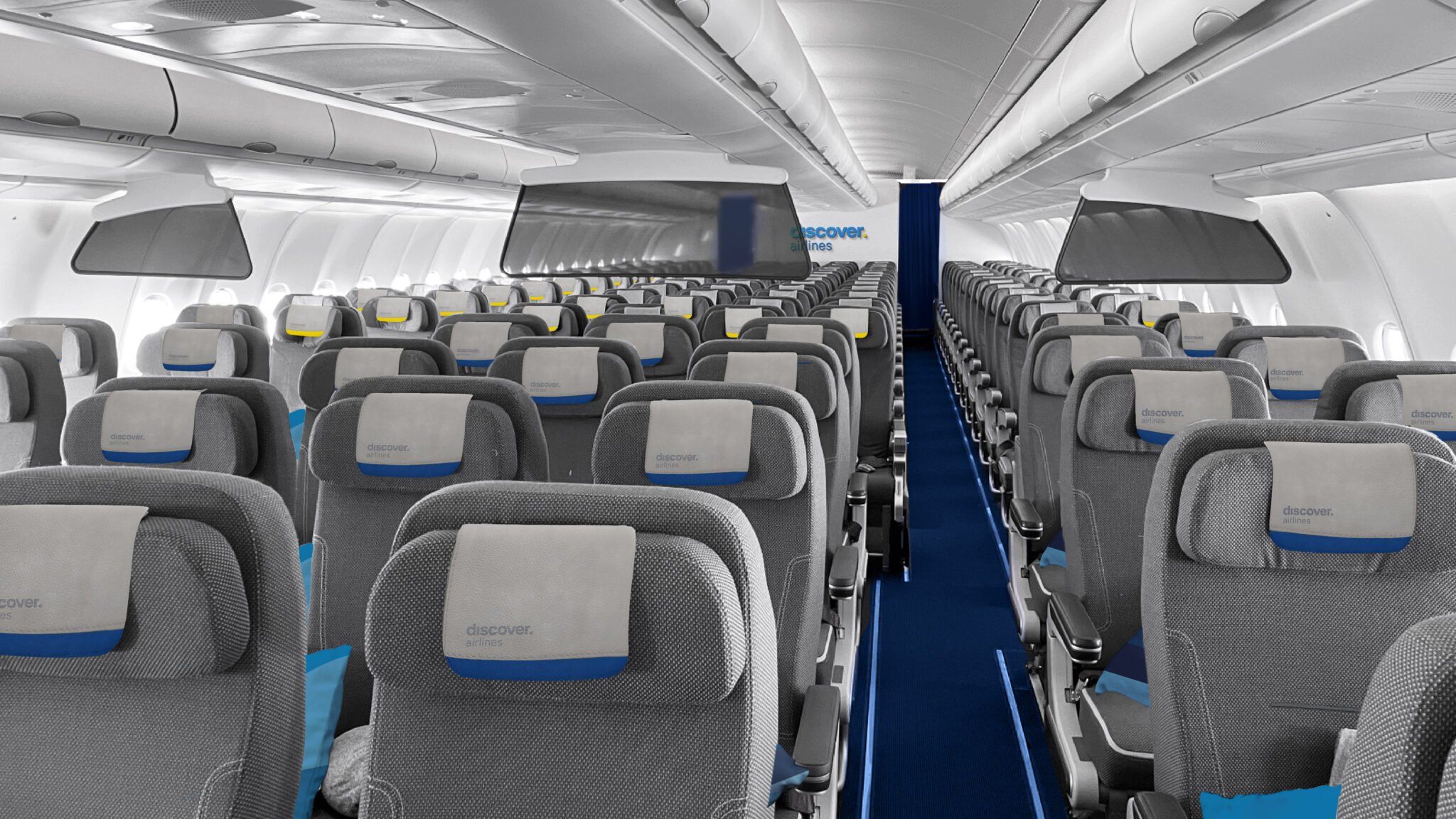 On the inflight entertainment and connectivity front, Discover Airlines presently offers both in-seat monitors and streaming IFE on its widebodies, and streaming IFE on its narrowbodies.
It has also started to successively activate connectivity on its long-haul aircraft, with ten of its twelve A330s earmarked for the FlyNet service that is already offered on Lufthansa's long-haul fleet, as powered by Panasonic Avionics and Deutsche Telekom.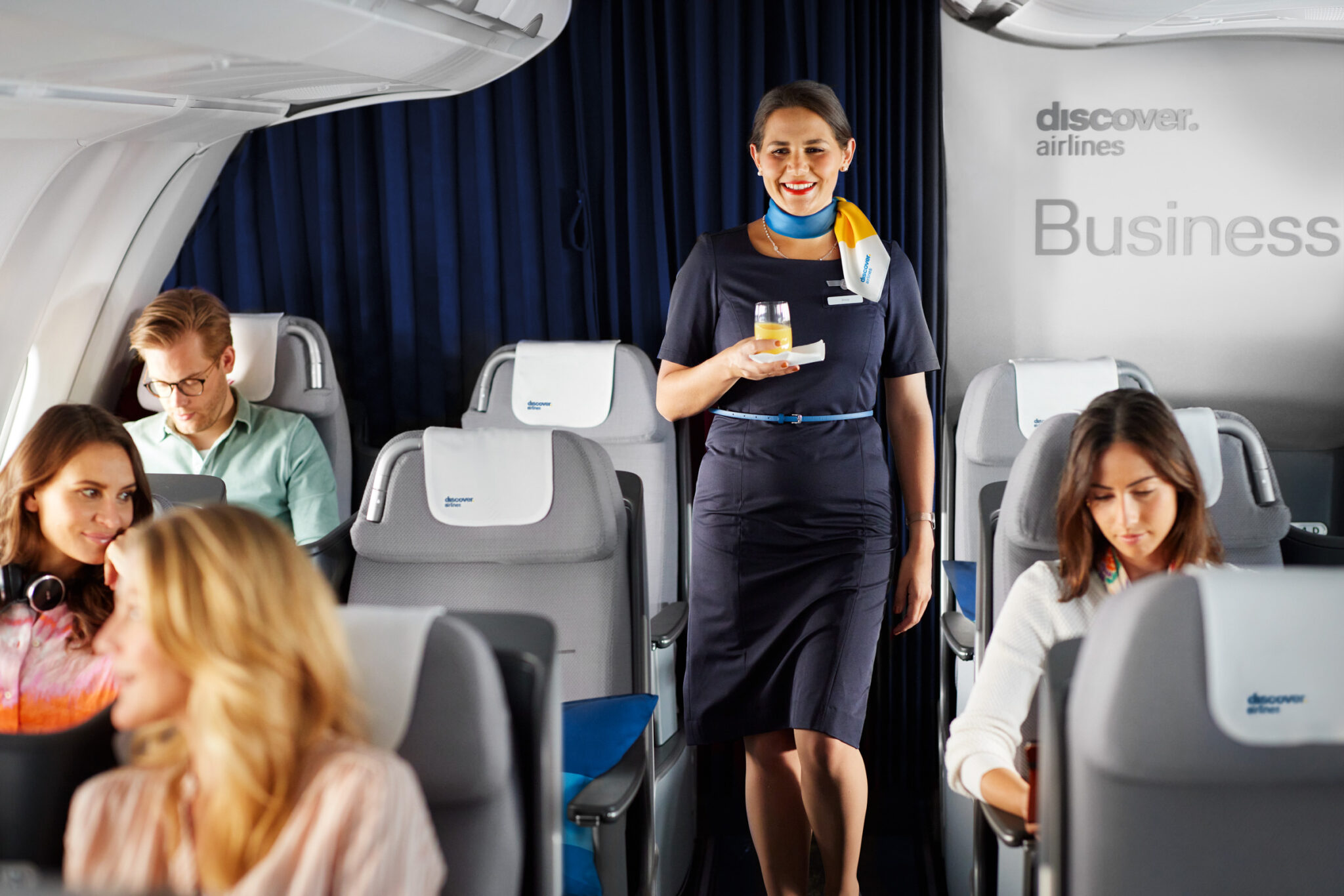 But Eurowings Discover, now Discover Airlines, also previously signaled its intent to trial AERQ's so-called AERENA open IT platform — inclusive of in-seat displays — on an A320. So, further changes could be afoot.
Representing a joint venture between South Korean multinational technology conglomerate LG Electronics and MRO giant Lufthansa Technik, the latter a member of the Lufthansa Group, AERQ previously told RGN it has completed head injury criterion (HIC) testing on the in-seat displays that will fly on the A320 trial aircraft next year.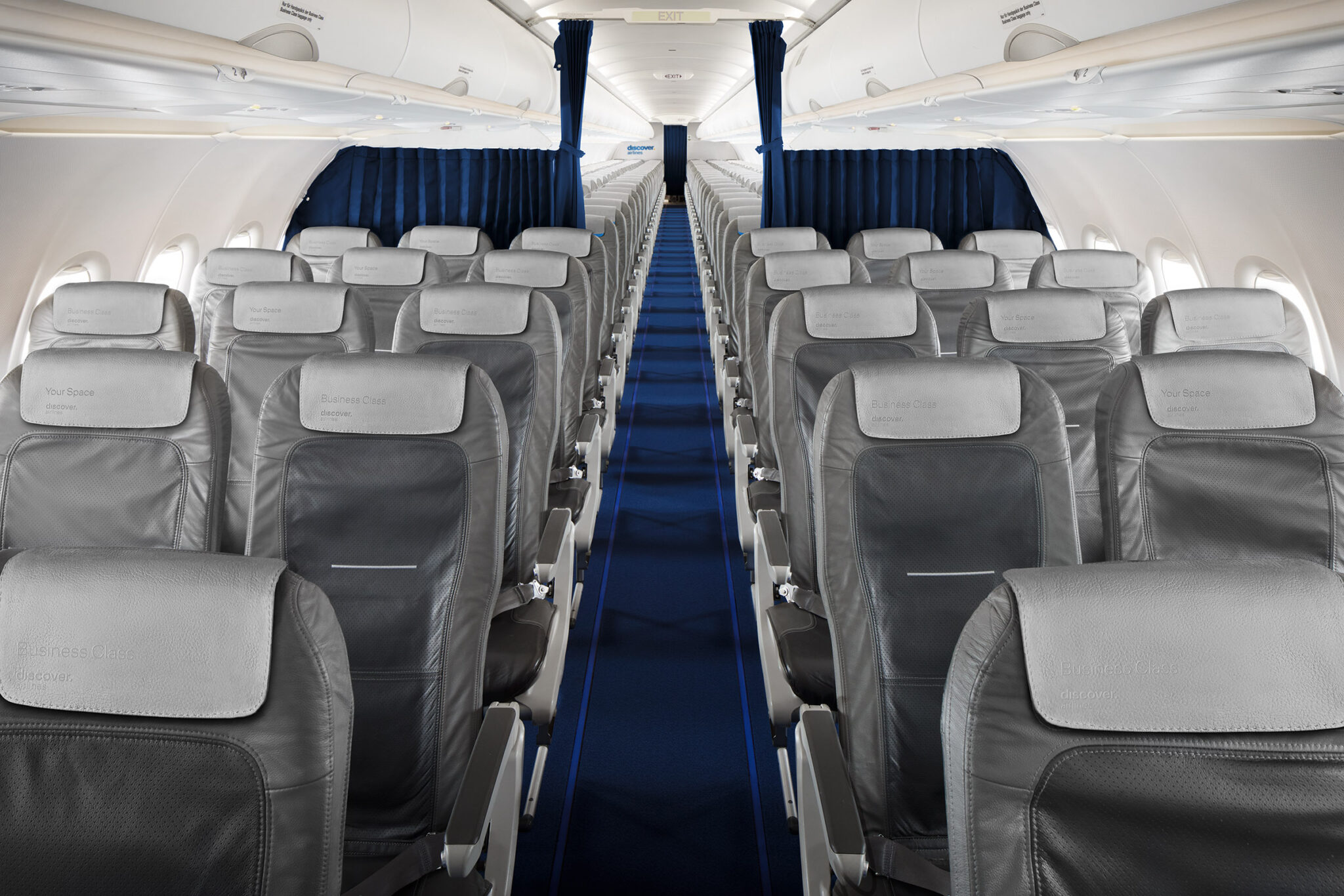 In tandem with the rebrand announced today, Discover Airlines will grow its fleet, adding five A320s and one A330 by 2024. And the carrier, which competes with the stripy budget operator Condor Airlines, will expand its Munich base significantly.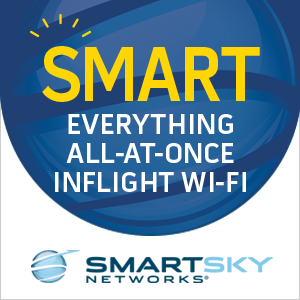 "Five short-haul aircraft will be based in Munich and will take off around 60 times a week to 23 leisure destinations in summer 2024," says Discover Airlines.
"Ten Airbus A320s and 13 Airbus A330s will be flying from Frankfurt to 33 short- and medium-haul destinations and 17 long-haul destinations. Discover Airlines also plans to resume long-haul flights from Munich at the beginning of 2025."
The full fleet will be progressively painted in the new livery.
While the new design has been inspired by colors and elements "that awaken memories of holidays as well as the desire to travel", it also underlines Discover Airlines' affiliation with the Lufthansa Group, as the brand is fully embedded in the Group's structures in Frankfurt and Munich. And indeed, the lettering "Member of Lufthansa Group" can be found on both sides of the fuselage.
"Guests benefit from an end-to-end booking process and seamless transfers at the Frankfurt and Munich hubs as well as at many global destinations of the Lufthansa Group and its partner airlines," says Discover Airlines. "The flights can be booked on discover-airlines.com, via all booking channels and websites of the Lufthansa Group, and in travel agencies."
"We have built up our airline in a record time of two years, hired around 2,000 employees, phased-in 22 aircraft, and today are flying to over 60 destinations around the world," says CEO Bernd Bauer in a statement. "The fact that we are already profitable after two years is thanks to the enormous commitment of the team. This same enthusiasm is now driving us forward.
"The start-up phase is behind us and we are working on sharpening our profile as well as a clear positioning in the segment of higher-value leisure travel. This is also expressed by the brand identity which at the same time underlines our affiliation with the Lufthansa Group. Discover Airlines stands for quality, joy and ease, after all, people fly with us to the best time of the year."
Related Articles:
All images credited to Discover Airlines