Dana Kirchmar knows a thing or two about how to ascend a male-dominated industry. Straight out of college, Kirchmar started her career at Martin Marietta, where she worked on a classified Space Shuttle payload. Thereafter, her 35-year professional journey included executive stints at Lockheed Martin, Honeywell, Jeppesen, Gogo Business Aviation and SmartSky Networks.
Through the years, she developed a passion for helping women become successful in aviation and aerospace, and showing them how to "stick it out through the roadblocks" to create successful careers. Kirchmar is now on a mission to change the face of aviation and aerospace leadership.
"I want it to look more like us, like women," she said unapologetically during a free webinar on 23 August to introduce her new 'NAVIGATE Your Ascent' master class for women.
In 2021, only 3% of aviation and aerospace CEOs and only 12% of C-Level executives were women, according to statistics gathered by Kirchmar. One of the primary reasons cited by women for leaving their aviation and aerospace careers, she said, is gender bias and discrimination. This unfortunate state of affairs does not surprise Kirchmar, who confided that in certain instances, she too has experienced being passed over for promotions for men who had less knowledge and experience.
"I've always been the only woman or one of a handful of women in the room. It was that way 35 years ago and it is that way today," she said.
But why is it so difficult to break the glass ceiling in aviation and aerospace?
A lack of career advancement contributes to women leaving the industry, she suggested, explaining that the shortage of women in upper management means there is a shortage of female role models and mentors for younger women who are just starting out. This is where Kirchmar believes men in leadership can play an important role in sponsoring and mentoring women.
Another common factor preventing women from achieving their professional goals is the oft-discussed challenge of achieving a work-life balance. As underscored during the Covid pandemic, women raising families do the vast majority of household work. That makes it difficult to juggle high-flying jobs that may even require travel, she said.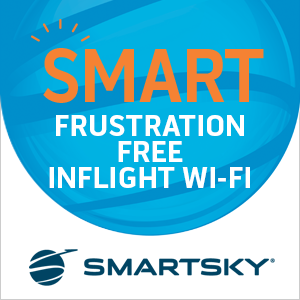 Kirchmar believes some of the hurdles can be overcome by adopting some key strategies, the first three of which she highlighted during the webinar.
Embrace a "non-negotiable" approach, she urged. This involves setting firm boundaries in your career and personal life to shape your professional trajectory, which in turns helps women feel empowered to make decisions that resonate with their true selves.
The second pillar, "be authentic without compromise", is vital for women in a healthy workplace, she suggested. Women do not have to conform to masculine norms, nor should they have to be okay with "off color" jokes. It's essential that women know their value, gifts, and talents as this empowers them to say "this is not acceptable to me" which helps to create an environment of mutual respect.
"Amplify your voice" is the third pillar, with Kirchmar urging women to: "Find your unique voice and master the art of speaking your truth. Learn why voicing disagreements and diverse perspectives is crucial, creating environments where innovation and imagination flourish."
She believes that dissension and disagreement breed creativity and innovation, and elevate industry standards. By speaking your truth and using your voice "you could possibly help create new standards and help continuous improvement," she noted.
But the industry also needs to do its part. In addition to offering more flexible work arrangements, Kirchmar suggests that companies establish formal mentoring programs, saying these can go a long way to supporting women's career development.
During her own career, she wishes she had "demanded to have mentoring programs", and now strongly advocates that aviation and aerospace businesses take up the mantle to ensure workplaces reflect our diverse world.
Related Articles:
Featured image credited to Mariah Ehlert Photography