Collaboration will be crucial as the aviation industry seeks to reduce its environmental impact, and design house PriestmanGoode and aircraft interior textile manufacturers Lantal are among those showing the way in a new partnership.
The pair have created a new set of carpet options using the new Deep Dyed carpet product from Lantal — the Crystal Cabin Award winner in the Sustainable Cabins category earlier this summer — that reduces carbon dioxide emissions by 40 percent, water by 60 percent, waste by 80 percent and carpet weight by 25 percent compared with typical two-frame carpets.
It's pleasing to see designers and manufacturers continuing to collaborate in order to reduce environmental impact. Indeed, Maria Kafel-Bentkowska, head of colour, material and finish at PriestmanGoode, explains that "change, towards a more sustainable future will only occur through collaborative practice across design and manufacture."
As part of the Digital Deep Dyed process, Lantal has dramatically reduced the amount of waste carpet that is produced — not just in the full-scale production for aircraft, but for samples that airlines use to decide between options that their designers suggest.
"In a traditional sampling process for aviation clients, a minimum production of five metres of carpet is necessary in order to present a single sample," Kafel-Bentkowska notes. "The new process reduces waste in production dramatically, but no aspect of the traditional process is compromised in any way."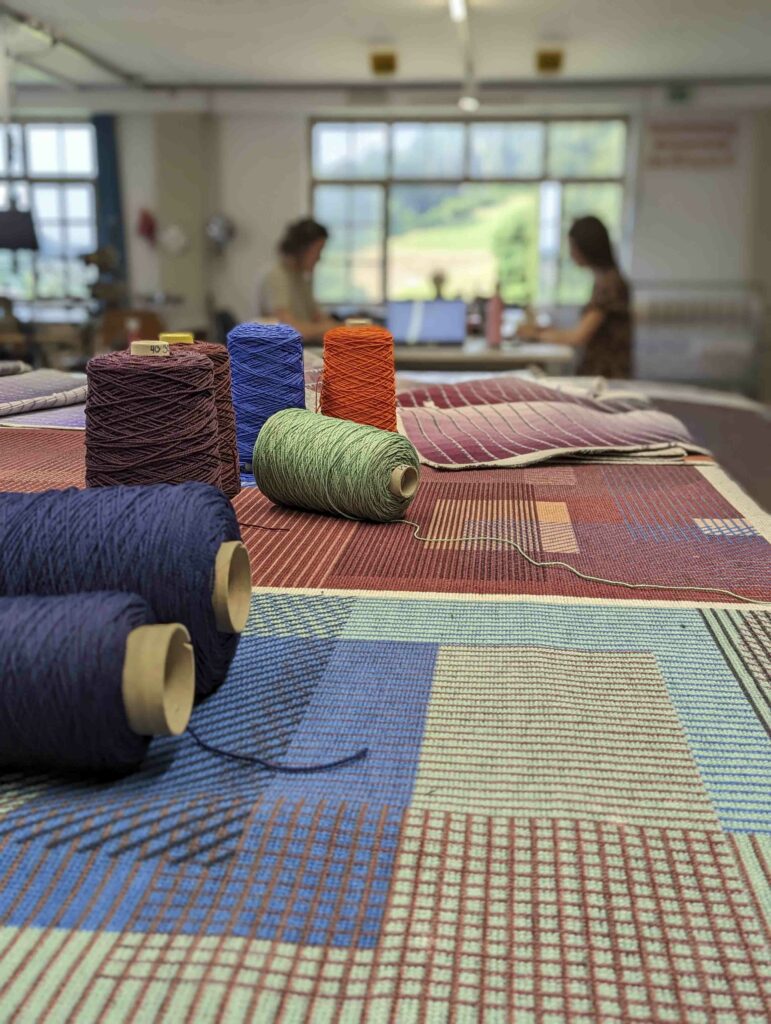 The new process is also speedier and produces lighter weight carpets — a bonus as lead times continue to see pressure in an industry for which lighter cabins have never been so important.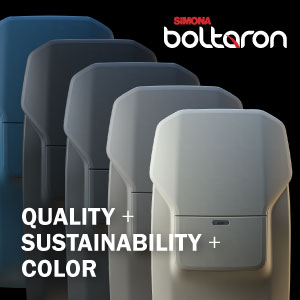 More widely, Kafel-Bentkowska says, "moving away from a culture of excess towards reductive processes are important aspects of PriestmanGoode's Route to Zero approach, guiding our clients in aviation and across other transport sectors towards more sustainable solutions. In a live project, development time is rarely available and therefore we have appreciated the invitation from Lantal to collaborate on this project and for their total freedom in the brief."
The collection comprises a total of three designs, each available in three colourways, making for nine options. The most striking is perhaps the squares-and-circles pattern that brings a very 1980s pizzazz to the cabin.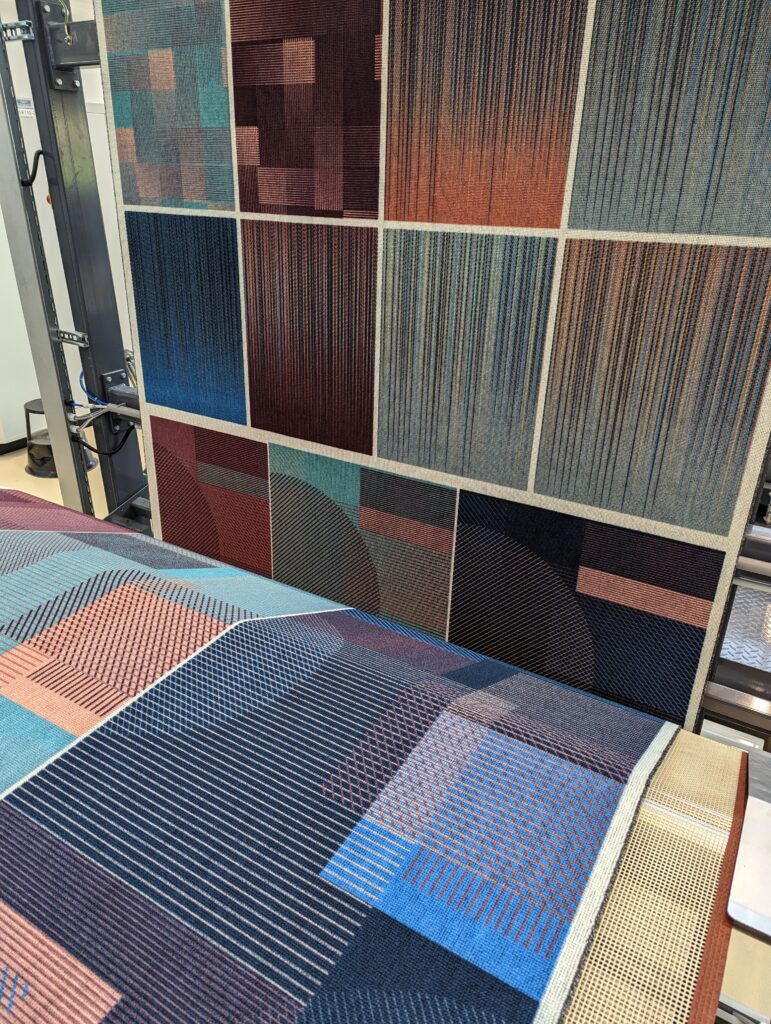 A sort of woven square motif brings depth and texture, while a gradated lined pattern moves from one colour to another in an impressive way. This last option would be ideal at a cabin or sub-cabin transition point, such as between an extra-legroom economy and main cabin section, or between seating areas and other areas like galleys and entryways — an almost passive, structural approach to delineating the increasingly subdivided, segmented airline cabin environment .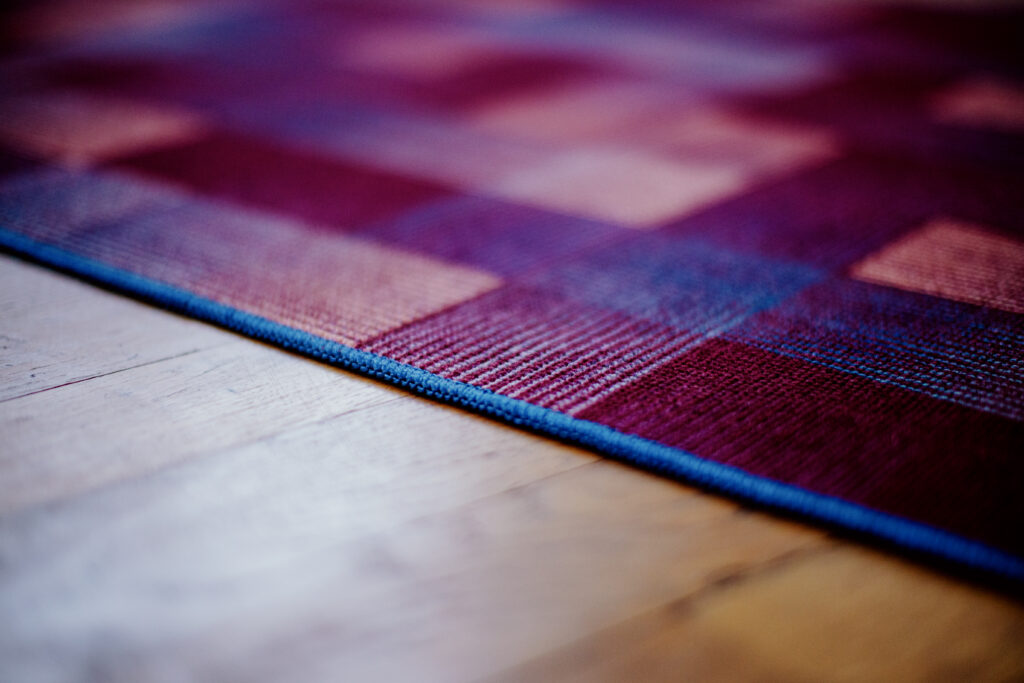 In passenger experience terms, the carpet designs are fresh and modern. To use a British analogy, it might feel a little bit like the surprised carnivore's reaction to the infamous Greggs' vegan sausage roll to say "you'd never know it was sustainable", but the new designs and colourways are fresh and modern. One might easily imagine them in anything from a new premium economy cabin to a startup low-cost carrier.
The designs, PriestmanGoode explains, are drawn from an exploration of Lantal's archive, where colours, patterns and textures define eras and express brand ideas in ways that — in the last thirty-something years of primarily blue and greige cabins — has almost been forgotten by the industry. Using carpets as more than just underfoot floor coverings, with a focus on more than just stain-hiding for materials and patterns, offers much scope as new, striking, useful elements of the cabin.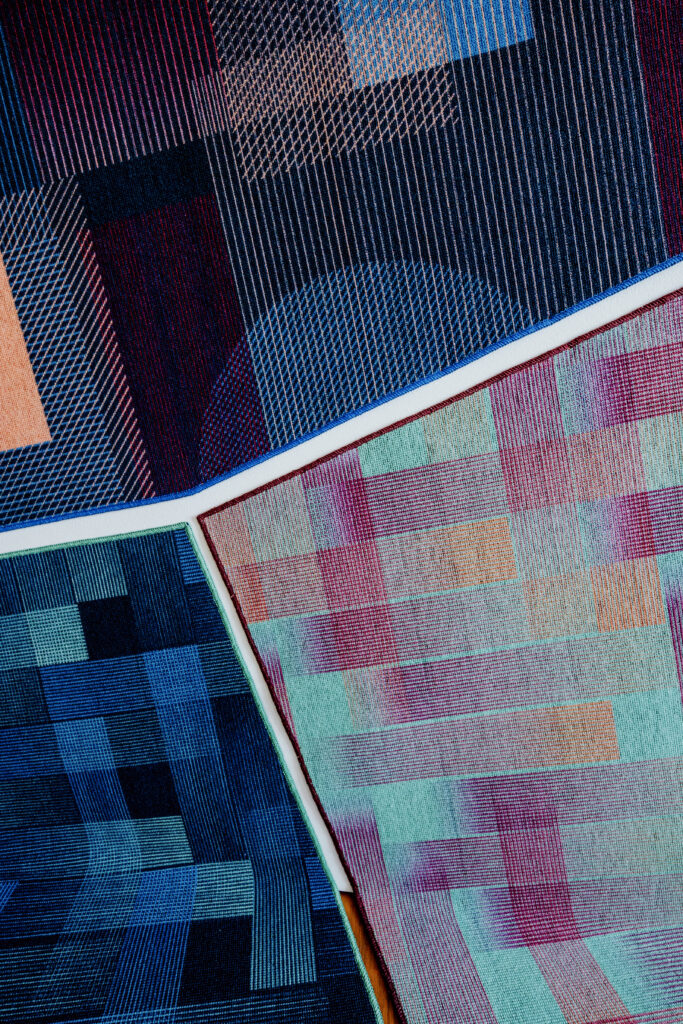 Related Articles:
All images credited to Lantal