Norway's coastline stretches for 62,000 miles when every island, inlet, and fjord is included. And some 80% of Norway's 5.5 million inhabitants live close to water.
That's why Elfly Group believes that a quiet, sustainable seaplane could revolutionize connectivity in Norway, replacing long road trips with short flights.
During a 14 June event in Oslo, the Norwegian company unveiled the configuration of what its amphibious electric flying boat prototype will look like.
Named NoEmi for 'No Emissions', the prototype is expected to be completed in 2025. It will house batteries low in its flying boat hull, providing stability on the water and powering two motors with a combined output of around 1MW.
Other than its electric powerplant, NoEmi has the appearance of a classic flying boat; think 1937 Grumman Goose. Elfly CEO Eric Lithun figured there was no sense in reinventing the principle when it had already been so well defined, though Elfly has applied modern hydrodynamic and aerodynamic techniques to NoEmi's hull.
"But I won't get too deeply into that," Lithun declared, "because that's where we use some of our secret sauce."
He declined to nominate a motor supplier, but a formal announcement could be close. The motors are mounted high above the wing to avoid saltwater spray damage, as seen on the model unveiled in Oslo.
Elfly's commercial ambition is founded on a business case that recognizes the limitations of electric propulsion. In addition to air ambulance and cargo applications, the company plans a 13-passenger sightseeing configuration for short trips of 20 minutes or so, and a nine-seat commuter layout including passenger baggage.
Based on 2023 battery technology and assuming a safety reserve, Elfly expects the commuter-configured production aircraft to fly 170km (105 miles). That's an unimpressive range compared to a turbine or piston aircraft of similar capacity, but a 100-mile flight between fjords could easily replace three or four hours on Norway's roads.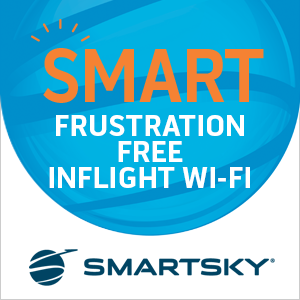 Norway's high mountains mean hydroelectric power is readily available and its power consumption is around 98% renewable. The government has a strong will to achieve sustainable transport across even the country's most rugged regions. And Elfly's endeavours align with the government's ambitions to make domestic aviation entirely emission free by 2040.
For the time being, Elfly's efforts will therefore remain Norway-centric as it develops the aircraft and supporting infrastructure.
"We are the Elfly Group. We aim to build and operate the aircraft using floating airport infrastructure of our own design," Lithun explained. "We'll provide a service to our customers in Norway, one that we'll be able to offer as a package to companies outside the region, something like a franchise. Other companies will be able to build the aircraft and operate it based on our model."
Himself a pilot, Lithun grew up close to Norway's primary seaplane base. Learning of Tomas Brødreskift's early efforts to build an electric general aviation flying boat from scratch, Lithun decided to invest in a new flying boat design with Brødreskift assuming the position of CTO at Elfly.
Brødreskift's P2 Xcursion aircraft had shown the need for further research and analysis. It flew and water-taxied well enough but was unable to take off from the water. Lithun describes it as a 'successful failure' and while Brødreskift describes the 12-year Xcursion experience as 'painful', there is no doubting his enthusiasm and talent.
Interestingly, the Elfly team has already modified a Cassutt Formula One racing aircraft as an electric technology demonstrator and proving platform. There are hopes it might eventually compete in an Air Race E series.
Acknowledging that the Elfly team has set an aggressive schedule for NoEmi, Lithun hopes to fly the NoEmi prototype in 2025 with commercial operations, initially in the less demanding sightseeing role, beginning in 2029.
Commuter operations could begin in 2030 and Elfly has its sights set on global availability from 2032.
Related Articles:
Featured image credited to Paul Eden