Commercial hydrogen-powered regional flights could soon be taking off as developments at start-ups seeking to make history in this space continue apace, and collaboration pacts aimed at resolving infrastructure and operational issues are inked.
Hot on the heels of US- and UK-based ZeroAvia's first test flight of a 19-seat Dornier 228 aircraft retrofitted with a hydrogen-electric powertrain on the left wing, California-headquartered Universal Hydrogen is preparing to flight test a De Havilland Canada Dash 8-300 with a hydrogen fuel cell powertrain installed in one of its nacelles. 
Earlier this month, the US Federal Aviation Administration granted Universal Hydrogen a special airworthiness certificate in the experimental category, which the company says will enable it to proceed with the first flight of its hydrogen-powered regional aircraft. The test flight will take off from Grant County airport in Moses Lake, Washington.
Universal Hydrogen is also developing a hydrogen-electric conversion kit that can be retrofitted to ATR 72-600 aircraft. Last year, proposed US-based start-up Connect Airlines placed a firm order to convert 75 ATR 72-600s to hydrogen powertrains using the kits. The conversion kits are expected to be certified and in commercial service in 2025. 
Much larger, more established airlines are sitting up and taking notice as well. Following American Airlines' announcement in October that it had made a strategic equity investment in Universal Hydrogen, Air New Zealand this month added the company to its "Mission Next Gen Aircraft" partnership program, aimed at finding a more sustainable alternative with which to replace its domestic Q300 fleet from 2030.
"Mission Next Gen Aircraft aims to accelerate the technology and infrastructure needed to decarbonize our domestic flights, by joining forces with the world's leading aircraft developers, innovators and infrastructure partners," says Air New Zealand chief sustainability officer Kiri Hannifin.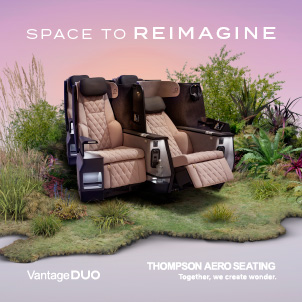 Other new partners in the program include Sweden's Heart Aerospace, which is developing a 30-seat electric aircraft with reserve-hybrid turbo-generators, and Embraer, which is focusing on 19-30-seaters in the hydrogen fuel cell and hybrid-electric categories through its Energia sustainable aircraft development program. Air New Zealand had already been working with Airbus, which is developing hydrogen-powered aircraft concepts through its 'ZEROe' program, and ATR.
"Through our partnerships with Airbus and ATR, we've been able to deepen our understanding of the impact green hydrogen and battery hybrid aircraft may have on our network, operations and infrastructure, as well as the opportunities and challenges of flying low- and zero-emissions aircraft in New Zealand," says Hannifin. "Adding Universal Hydrogen, Embraer and Heart Aerospace will broaden our knowledge of the technologies being developed for potential future aircraft."
Air New Zealand and Airbus are also working together as part of a new 'Hydrogen Consortium' launched at Christchurch airport earlier this month. The aim of the consortium is to assess the energy supply requirements that would enable the operation of hydrogen-powered aircraft in New Zealand. 
A similar collaboration is happening in the Netherlands, with ZeroAvia having signed earlier this month an agreement with Shell and Rotterdam The Hague airport. The goal of this partnership is to develop a concept of operations for the use of hydrogen in airports, and to operate demonstration flights from Rotterdam to destinations in Europe within a 250 nautical mile radius by the end of 2024.
"Having this consortium moves the ball a significant distance down the field towards our goal line of commercial operations," says ZeroAvia VP infrastructure Arnab Chatterjee. "There is still a lot of work to do, but with clear milestones and targets identified, the hard work really starts now towards delivering the infrastructure and exploring the protocols and standards required."
Related Articles:
Featured image credited to ZeroAvia