A flurry of announcements has seen Deutsche Aircraft move closer to delivering its next-generation D328eco 40-seat turboprop. The German manufacturer recently revealed deals with Acro for economy class seats and NORDAM for nacelle collaboration, while also naming Private Wings as a launch customer.
Powered by the Pratt & Whitney Canada PW127XT-S and equipped with Garmin avionics, the D328eco is the next-generation evolution of the Dornier 328 turboprop, introduced into service in 1993. Deutsche Aircraft supports the global 328 fleet, referring to the type as D328, and a smaller number of the jet-powered version, the D328JET.
Legacy D328 business continues for Deutsche Aircraft. It has agreed to supply an aircraft to DLR, the German flight research center, for sustainability work, while customers continue to receive simulator training from Simulator Training Solution GmbH after Deutsche Aircraft secured their continuing collaboration in 2020.
Anastasija Visnakova joined Deutsche Aircraft as vice president sales and marketing in August 2022. With more than 20 years' regional airline experience, her emphasis is notably on the true regionality of aviation connectivity, including essential services to otherwise isolated communities.
Speaking to RGN in late June, Visnakova confirmed that Deutsche Aircraft's workforce is close to 450 people and expanding quickly. The eco-friendly D328eco is billed as a sustainable regional aircraft and expected to run on 100% sustainable aviation fuel (SAF) wherever available, with no electric ambition at entry-into-service. So, what's the philosophy?
"The 328eco will be 100% SAF and PtL [power to liquids] compatible. We believe this is the most sustainable solution with the technology available today," says Visnakova. "But we are also examining future technologies and at the Paris Air Show we made an announcement with DLR where we'll be using a D328 as a testbed. We see SAF and PtL as bridging technologies but recognize that bridge may be extremely long."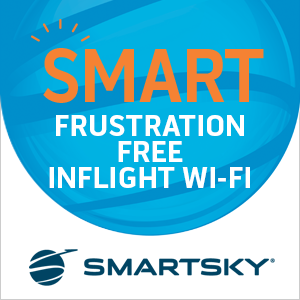 Operating with 40 passengers over the same full-load 650nm range as a D328, Visnakova says a D328eco burning PtL releases 95% less CO2. Powering a comparable aircraft with hydrogen fuel cells achieves a similar reduction in carbon, but the load is reduced to 11 passengers and the range falls to around 250nm.
"So, we're asking the industry why would we rely on a solution requiring huge infrastructure change, with a massive impact on energy and operational efficiency, rather than something available today? We have to urgently ramp-up PtL production, of course, but is it the better short-term solution? We aren't arrogant, we are examining other technologies, but we feel we must ask the question."
Deutsche Aircraft broke ground on its Leipzig/Halle Airport final assembly facility in May. Recognizing that sustainability goes beyond aircraft operations, it is building a carbon-neutral plant. Visnakova takes pride in the plan, dubbing it a 'finest assembly line', and says the company is also managing its supply chain carefully with regards to viability and sustainability. End-of-life aircraft disposal is another key consideration.
Drawing on her regional experience, Visnakova cautions that even when production builds, PtL and SAF availability is likely to vary by location and the D328eco's compatibility with Jet A will be fundamental to delivering genuine regional connectivity regardless of market.
She also notes that aircraft built around new propulsion technologies now may not prove viable in the future secondary market typical of older aircraft. "A regional aircraft should be robust. It should be able to operate anywhere during its 30- or 40-year operating life," she insists, asking if, say, a hydrogen fuel cell equipped turboprop is viable in this context. 
D328eco's entry into service is anticipated for Q4/2026, with flight tests from early 2025. The aircraft will be certified as a D328 derivative, simplifying a certification process that began with EASA in June 2022.
"We're seeing good progress and, so far, everything is going to plan," Visnakova concludes.
Related Articles:
Featured  image credited to Deutsche Aircraft