The long-anticipated dawn of electric commercial aviation came on 10 December – not from a major manufacturer, but through a collaboration between North America's largest seaplane operator and a builder of electric aircraft motors.
It seems that electricity and water can in fact be mixed safely under certain circumstances. When the de Havilland DHC-2 Beaver was originally designed and built beginning in the 1940s, no one could have imagined it would one day be powered by an electric motor.
The six-seat, modified electric "ePlane" flown by Harbour Air CEO and founder Greg McDougall for this momentous occasion (registered C-FJOS) was delivered for service in 1957. Powered by a 750-horsepower MagniX-made Magni500 motor, the flight departed from Harbour Air Seaplanes South Vancouver (YVR) at sunrise, at 8:25am local time, and flew for 10 minutes, over a course of 10 miles.
Harbour Air expects to receive certification for the all-electric de Havilland Beaver from Transport Canada and the FAA by the end of 2021, and the full conversion of its Beaver fleet to be complete by 2023. Its partner, Australia's MagniX, has been working on electric motors since 2009, with its first prototype for aviation unveiled in 2017.
The ePlane has a 1:1 charging ratio, with an expected flight range of 30 minutes, and a 30-minute reserve. While it has a short range, the MagniX spokesperson said, "MagniX and Harbour Air are hopeful that the test flight demonstration will help catalyze additional innovation in battery technology so that aircraft can fly further and communities can be even more connected."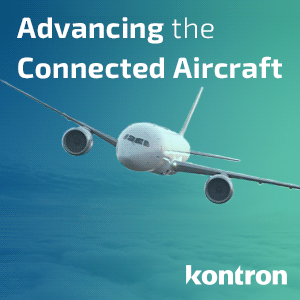 In post-flight remarks, McDougall said, "For me that flight was like flying a Beaver, but a Beaver on electric steroids. We had no way of knowing how the aircraft was going to perform until it actually flew." Witnesses of the event said the plane was quiet in comparison to its counterparts, with the only noise coming from the propellers beating the air.
MagniX CEO Roei Ganzarski told Cheddar.com in a video interview that the event felt like having a baby be born. The propulsion system is basically a combination of magnets and coils that turn around each other to make torque. Ganzarski said the new electric propulsion system costs 50-80 percent less to operate per hour, while being free from emissions and fumes. "It's not less emissions, it's zero admissions," said Ganzarski. Current Beavers in the Harbour Air fleet burn as much as $300 worth of Jet A fuel per hour, while the electric Beavers will be able to fly 100 miles at a cost of only $10-20.
Ganzarski said MagniX would like to see their systems on larger planes, but current battery limitations pose the largest obstacle, while nodding to the success of companies like Tesla who has driven the battery industry for road vehicles. Where a need has been shown, the industry has provided.
The MagniX and Harbour Air ePlane may be the first commercial concept to fly, but other companies are waiting in the wings, while travelers are more conscious than ever before of the environmental impact of air travel. Just last week, Rolls-Royce announced a partnership with Airbus on their E-Fan X hybrid electric commercial aircraft. The program will use a 100-seat BAe Avro RJ100 to demonstrate megawatt-scale propulsion systems.
United Technologies Corporation (UTC) recently launched a startup-like organization, United Technologies Advanced Projects (UTAP), which is working on "Project 804". The initiative will see UTAP leverage UTC's full engine, electrical, and subsystems integration capabilities to construct and fly a hybrid-electric "X-plane" demonstrator with the aim of opening a new paradigm in aerospace propulsion whilst reducing aircraft noise, improving fuel consumption, reducing carbon dioxide emissions and slashing airline operating and maintenance costs.
Boeing was partnered with start-up Zunum Aero to develop a 12-seat hybrid-electric aircraft until this summer, when Boeing withdrew itself from the program.
Alternative fuels have been part of airlines' eco-stories. However, production has not reached a fraction of the demand needed to fuel the world fleet.
Related Articles: