Aircraft design is all about compromise. The helicopter's vertical takeoff and landing (VTOL) capability, for example, comes at the cost of a draggy speed and range limiting main rotor. There is also the irrefutable fact that taking off vertically requires huge amounts of energy.
Considering contemporary battery energy density, an electrically-powered VTOL aircraft is further compromised, since high energy consumption in vertical flight strictly limits its range. Lilium's eVTOL concept, called Lilium Jet, aims to optimize the compromise.
Sebastien Borel, whose career has included time at Airbus and Honeywell, is Lilium's CCO. He says the Lilium Jet is best understood as a complete architecture, with airframe and powerplant working together. Its wing and canard surfaces help deliver a fine lift-to-drag ratio which is expected to help the aircraft achieve impressive range and cruising speed using only around 10% of the available power.
Vertical lift and cruise power comes from multiple electric motors driving ducted fans. Each unit is effectively a jet engine. A turbine, or small-diameter fan, forces air through a narrowing duct, where it is compressed and exits via a variable nozzle. Mounted in clusters on hinged wing and canard surfaces, the jets move as one in the transition from vertical to horizontal flight.
Acknowledging the advantages of Lilium's configuration, Borel is also refreshingly candid about its compromise. "We've optimized for range but that gives us a challenge at the front end. Our fans have a high disc loading and that means we need more power on takeoff than other eVTOLs. That's why we've invested heavily in Ionblox, a company that has developed a 330 Wh/kg battery density, the highest of all eVTOLs."
Lilium selected Denso as its motor supplier and the company is working with Honeywell towards EASA and FAA certification. "Each motor weighs around 4kg and develops 100kW," says Borel. "The maintenance data we have from Denso's automotive experience suggests the only time you'd need to remove the motor is after a bird strike or similar incident. It will fly forever."
He acknowledges that service entry will be in the premium sector, with private aviation operators flying from established airfields. Launch operator eVolare, working out of London Oxford Airport, will be among them.
Lilium has selected Diehl Aviation to collaborate on the design and development of Lilium Jet's cabin interior, including all side walls in the passenger cabin, the ceiling panels, partitions, the luggage compartment, and the cabin floor. Diehl's contribution includes the entire cabin lining of the cockpit, and the complete lighting system.
Another partner, Expliseat, will design and build the pilot seat and six passenger seats for each Lilium Jet. The experience will be similar to that of a light business jet.
Sitting centrally in the aircraft's streamlined nose section, the pilot will control the aircraft via two sidesticks, known as 'inceptors', and developed under a newly announced agreement with Collins Aerospace. Work is well advanced with Lufthansa Aviation Training on developing the type rating and pilot training syllabus, while MoUs with NetJets and FlightSafety International cover development of engineering and full flight simulators.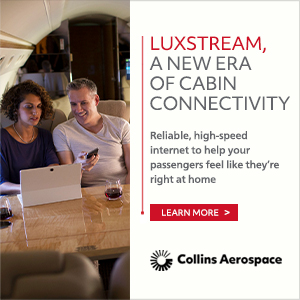 Lilium's desire to reduce drag means the Lilium Jet is unusually sleek, but Borel says there's more to its good looks than aerodynamic necessity. "As costs come down it will eventually appeal to the mass market, but let's be frank, at the beginning we'll be serving premium customers and we want to make an appropriate visual impact. We have Italian and German automotive designers in the office, and you can see their influence.
"We must be humble and recognize that eVTOL is transformational. We'll get to urban mobility, but first we need public acceptance, we need to work with the regulators, find places to land. That's why making point-to-point connections with premium customers and gaining operational experience is important before we start flying into cities."
Lilium is now entering a phase of component testing. The first Denso motor for the conforming aircraft is expected in May and battery testing is also scheduled, ahead of conforming aircraft production in Q3/4 2023. Borel declines to discuss delivery timelines but confirms EASA certification flight trials will begin soon after and certification is expected in 2025. 
Related Articles:
Featured image credited to Lilium