IATA in 2009 set the air transport industry on a path toward carbon neutrality. It targeted carbon-neutral growth from 2020 and a reduction in net aviation CO2 emissions of 50% by 2050, relative to 2005 levels.
These lofty ambitions, it said, required a multi-faceted approach with improved technology, including the deployment of sustainable aviation fuels (SAF); more efficient aircraft operations; and infrastructure improvements.
In the ensuing decade, we have found our inboxes stuffed with hydrogen-fueled airliner concepts, electric racers and re-engined legacy airframes, though some ideas appear to be floating on an overabundance of optimism versus engineering reality.
Advanced electric or hydrogen-based technologies may power the future of commercial flying, but the world needs to reduce its carbon emissions now and waiting two or three decades for a viable electric airliner to emerge just isn't good enough.
Enter UK start-up Faradair, led by CEO and founder Neil Cloughley. Its Bio Electric Hybrid Aircraft (BEHA) combines a conventional turbine with an electric generator, making best use of the power density of hydrocarbon fuel as the primary motive force in the most demanding stages of flight, and electrical power for taxing, ground operations and in reserve.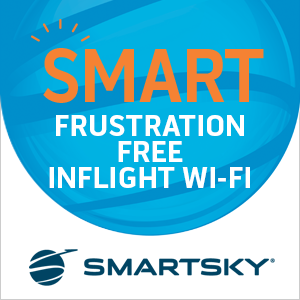 The BEHA already makes environmental sense. But fill its tanks with SAF, which releases as much as 70% less carbon than conventional Jet A, and it becomes very attractive. Offset the residual carbon and take into account Faradair's plans for sustainable production facilities and manufacturing, and it grows in appeal.
The evolving airframe design includes a triplane wing for maximum lift, substantial endplate fins, a bicycle undercarriage with outriggers, and a contra-rotating propfan encased in an acoustically-dampened nacelle.
BEHA won't set the world alight with its performance around a closed circuit. Neither will it carry 200 passengers and their luggage across the Atlantic. Accommodating 18 passengers, or three LD3 containers, up to a maximum 5-tonne payload, it is optimized for hybrid-electric power over short-haul, regional routes.
The aircraft could revitalize feeder networks into major airport hubs and re-energize local airfields. It has also been designed for a variety of special missions.
BEHA's hybrid power means no special infrastructure is required. Even a small airfield is already equipped for the type, so long as it has a forklift for those LD3s. The aircraft's dramatic design belies its practicality – it has been configured with easy cargo handling in mind.
Cloughley expects to have a prototype flying in 2024.
But the industry has seen alternative-power prototypes and demonstrators before. How is the BEHA different?
First, it's a purpose-designed hybrid-electric utility aircraft, not a demonstrator. Second, Cloughley has some serious partners on board, including Honeywell, MagniX, Cambridge Consultants and Nova Systems.
Honeywell is working with Faradair on the BEHA turbogenerator. The aircraft will employ a pair of magni500 motors and associated magniDrive control system technology from MagniX for flight propulsion. Cambridge Consultants brings global standard R&D engineering expertise, and Nova Systems is a leader in aircraft design, test, evaluation and certification.
The BEHA is engineered for fully electric power as soon as technology allows, but in its hybrid form, Faradair proposes an initial fleet of 300 company-owned aircraft in several configurations, with fleet availiblity between 2026 and 2030.
In effect, Faradair won't sell aircraft; it will sell services, in a worldwide proof-of-concept effort for hybrid/electric power.
Neil Cloughley and the team are busy securing final funding for a project that aims to deliver a practical, sustainable commercial aircraft into service in the next five years. And that could be great news for everyone.
Related Articles: