Iridium's announcement this week that its Certus 100 "midband" service is commercially available could be music to the ears of certain inflight entertainment and connectivity stakeholders, which expect the service to ultimately support onboard messaging, bookings, payments and other light connectivity applications.
With IP data speeds up to 88 Kbps, Iridium Certus 100 is designed for applications that are "agile, remote, and need more throughput than our traditional narrowband offerings, but don't demand the speeds or larger, heavier antennas used in our popular Iridium Certus broadband solutions", explains Iridium CEO Matt Desch.
For aviation, a combination of UAV, general aviation and smaller bizjet products are coming to market in the near term, with the first systems either in beta testing or having completed testing. UAV applications appear top-of-mind for several of these players.
In commercial IFEC, specifically, while some wireless entertainment companies suggested in 2019 that they had cooled on the idea of an Iridium integration, others are pressing forward given the low-latency nature of Iridium's service.
AS-IP Tech (ASIP), for instance, is preparing to soon launch commercial operations of its fflya Bluetooth connectivity kit — with unique dual window antennas — onboard Wizz Air UK aircraft. The lite inflight connectivity solution will initially use Iridium's classic service.
But ASIP founder and president Ron Chapman tells Runway Girl Network that fflya is "also designed to accommodate the new Certus midband".
ASIP also has the option to add Certus 350 broadband (352 Kbps) — and with it the requisite high-gain antenna on the roof of the aircraft —  if demand dictates, and as a complement to the window antennas.
Portable wireless IFE provider AirFi is also touting an Iridium-powered AirFi LEO solution featuring window antennas to support real-time passenger experience features. "AirFi LEO is flexible and cost-effective IFC solution, as it requires no STC and can be installed overnight," notes Mekco Group, the Americas distributor for AirFi.
AirFi previously announced that Atlantic Airways would launch the solution, telling RGN that it will use Iridium legacy service initially to connect the box. But, AirFi is also eyeing Certus, noting that it is "a believer in that network and its capabilities".
But do these types of IFEC players need to be formally approved as Iridium value added manufacturers?
Any company that is integrating Iridium technology into a custom application "would in almost all circumstances have a formal relationship with us to do that", responded Iridium VP & GM of IoT and Aviation Tim Last. "They may have started working on the technology with one of our other partners because we have a range of other partners that are familiar with our technology that supports third party integrators. But in almost all cases that I am aware of, we know of those companies or they have a great relationship.
"And yes, as part of that, we insist that the product goes through certain testing type approval or certification on our network. Now we are doing that primarily for performance over the Iridium network. We are not doing aviation certification or telling them 'can you put that in the cabin in a certain position or location', that's not our responsibility in relation to those solutions. But we obviously do our best to qualify those companies to make sure that they build good business plans, good technology and that they're putting the right due diligence in place when they are working in the markets."
Speaking broadly, and not about any specific company, Last notes that there is indeed "one or two of those types of companies that have been developing for a while and Iridium has been used for payment solutions on charter flights and other things. So yeah, we are quite excited because there is a space for that where full blown inflight connectivity is not going to be available but a throttled down version that's maybe doing payments and messaging, things like that, absolutely."
Iridium's portable satellite hotspot, called Iridium Go, is already quietly being used on aircraft to support crew applications via the classic Iridium service.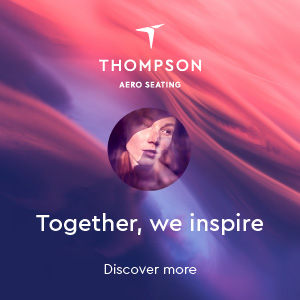 In business aviation, Iridium Certus will support both cabin and cockpit applications. But the general aviation market will also benefit.
"The GA market," explains Last, "is one that for a long time we felt was being really underserved by satcom, partly because of pricing, partly because of form factor. We've got some partners that have done some discreet communications or tracking solutions. We have a great relationship with Garmin that have put their inReach technology into GA and at the higher end have done their GSR 56 [global weather and communication] product there. But that's a market we also think has a lot of new potential. Again, a good fit for us is size/weight/power technology. It gives people connectivity options, the ability to do messaging, lower speed data and even maybe some higher speed stuff depending on how well we can get the devices sizes down, plus extend that safety critical technology into the general aviation space."
"Because of the nature of the Iridium NEXT constellation, there are some inherent advantages that Iridium gains in terms of process and throughput. Most of that gets unlocked with these new Iridium Certus services. If you put a legacy device on our network, fundamentally it will kind of perform the same as it did ten years ago because it is the same technology, waveform product, albeit with brand new hardware working flawlessly."
Related Articles:
All images credited to ASIP