Turkey's leading low-cost airline and one of the region's frontrunners, Pegasus Airlines, will start providing onboard digital services to their guests. Thanks to the new partnership, Immfly is strengthening its position in Europe and its in-flight entertainment system will be soon flying for the first time from Turkey to Russia and the Caucasus, the Middle East, North Africa and Asia, connecting and increasing its visibility in this valuable region of the globe.
Immfly, the technology company focused on designing, developing and managing Inflight digital services is currently one of the most successful companies in Europe for narrow-body IFE and digital onboard services and, at the same time, one of the fastest growing companies in the sector worldwide.
During last year, Immfly has tripled the number of aircraft boarded and enjoyed leading partnerships with airlines such EasyJet, Volotea, among others, as well as with prestigious companies like American Express and Rakuten, and is now the most recent partner of Pegasus Airlines, who operates under the auspices of its low-cost model with the motto "everyone has the right to fly". Pegasus offers its guests competitively priced, comfortable and punctual pointto- point and transit flights with a growing network of 108 destinations in 41 countries across Europe, Russia and the Caucasus, the Middle East, North Africa and Asia. Pegasus Airlines has increased its guest numbers by 15.2% to 27.82 million in 2017, a positive growth indicator that offers great perspectives for the current year.
''Together with Pegasus we are bringing one of the most dynamic in-flight digital services platform in the Turkish Market. It will give the airline a wide range of engagement tools and next generation ancillary options in line with the digital spirit of Pegasus" says Pablo Linz, Co-founder & MD of Immfly.
Pegasus Airlines Chief Commercial Officer Guliz Ozturk says: "We are excited to be launching state-of-the-art in-flight entertainment across our fleet in partnership with Immfly, adding another dimension to our guests' travel experience. This is a significant step in our strategy to offer more choice, digitalise and improve every aspect of our guests' journey; as our guests will now be able to enjoy onboard content such as films, TV, music, games and media through their own personal devices."
Entering new markets, new regions of the glove
Immfly has recently created a subsidiary in Turkey, to ensure and promote 100% operations coverage in the region. With that, the company is widening its network and is exhilarated to connect, for the first time, with the Middle Eastern Market. The alliance formed by Immfly and Pegasus strengthens the Turkish world of content and advertising with a state-of-the-art technology, enabling Pegasus Airlines to bring the digital world to their aircraft.
Connectivity ready
Immfly's unique technology is prepared to open the onboard digital services and upgrade to connectivity at any time Pegasus Airlines business case considers justifiable to adopt in its fleet.
Freemium model, Endless content, Unlimited access
Through PEDs (personal electronic devices), passengers onboard connect with the onboard Wi- Fi network Immfly and access multiple contents. Once connected to Immfly, guests will be able to enjoy a wide variety of entertainment content such as movies, TV-shows, music, kids shows, games and press & Magazines. Pegasus Airlines will be partnering with leading International providers including Twentieth Century Fox, National Geographic, Euronews, Financial Times, Bloomberg, BBC among other media brands favoured by European customers, as well as with local Turkish companies.
Digital Rights Management (DRM) via the Web browser
Immfly covers the 100% security's content onboard Pegasus digital platform. With the webbased DRM technology in Android systems (Widevine) and most recently, the web-based DRM technology available now also in IOS systems (Fairplay), Pegasus Airlines ensure the protection of every content from being stolen or copied from bad-users and guarantee safety to its potential future content providers.
Easy to find, easy to enjoy
There will be different touch points, digital and physical, where passengers can find Pegasus' newest in-flight digital services platform. These touch points will be included throughout the customer's journey such as flight booking path, online check-in procedure, during the flight on board, or even post-flight, every time a user enjoys a service after landing, such a museum entrance, a bus trip etc. or simply after downloading a travel guide and consulting it at the final destination.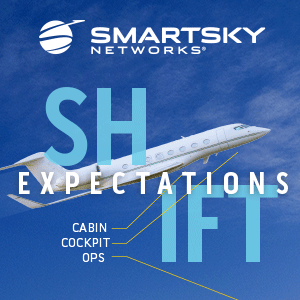 About Pegasus Airlines:
Founded with the mission that everyone has the right to fly and having launched its scheduled services in 2005, Pegasus Airlines is now, in just over a decade, Turkey's leading low-cost airline and one of the region's frontrunners with a growing network of 108 destinations, including 38 in Turkey and 70 other international destinations in 41 countries across Europe, Russia and the Caucasus, the Middle East, North Africa and Asia. Pegasus Airlines launched its first charter flights in 1990 and was then acquired by ESAS Holding in 2005, since which it has been operating scheduled flights as Turkey's first and leading low-cost airline. Pegasus offers its guests competitively priced, comfortable and punctual point-to-point and transit flights operated with the newest aircraft under the auspices of its low-cost model. Pegasus made the single largest-ever aircraft order in Turkish civil aviation history at the time in 2012 of approximately US$12 billion (list price) for 100 new Airbus aircraft.
About Immfly:
Headquartered in Barcelona, Immfly was founded in 2013 by Pablo Linz and Jimmy Martínez von Korff, with the support of more than 50 influential multinational partners. The company is leading the development of internet connectivity, ready on-board digital platforms worldwide with focus in Europe, helping airlines to strengthen their customer loyalty by increasing their "Net Promoter Scores" amongst passengers, and encouraging the creation of new ancillary revenues through sponsorship and ecommerce strategies linked to their in-flight entertainment and services platforms.