Spanish digital services and wireless IFE firm Immfly has secured a long-term partnership with British Airways parent IAG, even as IAG is presently slashing capacity due to the coronavirus pandemic.
Under the deal, Immfly's specialist onboard software services "will support the development and maintenance of IAG's universal platform (.air)". That is the moniker British Airways has been using for its inflight Wi-Fi service.
Like other IAG member carriers, BA is rolling out Inmarsat's European Aviation Network (EAN) hybrid air-to-ground/S-band connectivity service on its short- and medium-haul fleet. Separately, BA has been fitting Gogo 2Ku to its long-haul aircraft.
"IAG now intends to enhance the .air platform with new features, products, services and retail opportunities designed to progressively unlock new revenue streams and increase customer satisfaction," said Immfly in a statement.
It noted that its advanced digital solution "enables airlines to efficiently and remotely manage onboard digital products and services on all aircraft types".
Financial terms of the arrangement between Immfly and IAG have not been disclosed.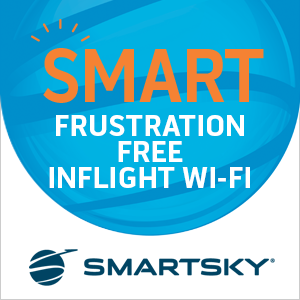 The announcement follows a wireless IFE collaboration of over five years between Immfly and IAG Group airline Iberia Express.
It also comes on the heels of Boeing HorizonX's decision to invest in Immfly.
"The partnership with Immfly will enable IAG to deliver new personalised services and expand the product range offered to our customers across entertainment, retail and loyalty," said IAG Connect group head Andrea Burchett in a statement.
"We are excited to work together to develop services that innovate and disrupt the market by leveraging our combined knowledge and expertise for the benefit of our customers and airlines."