Flying can be thrilling, but it can also create stressful situations and sensory challenges for neurodiverse passengers. That's why a growing number of carriers, including Breeze Airways, Flair Airlines, JSX, and LATAM, have partnered with Autism Double-Checked to design a passenger experience that is more inclusive.
Autism Double-Checked is an organization dedicated to training employees in the most appropriate way to care for people with Autism Spectrum Disorder (ASD). For a company to be fully "Autism Double-Checked" certified, its customer-facing employees must undergo awareness training to understand the unique sensory situations faced by autistic passengers. At least 75% of these employees must complete the training. Moreover, the training must be job-specific and deal with the kind of real, everyday circumstances that autistic people encounter. 
For airlines, full certification requires that they publish a travel guide especially designed for ASD passengers. The guide features what Autism Double-Checked refers to as "sensory issue advisory triangles" that help autistic passengers navigate the travel process, including booking, packing and preparing for the flight; check-in; traversing security checkpoints; boarding the aircraft; the onboard experience; and finally, arrival.
Thus far, Flair, JSX, and LATAM have been fully designated as Autism Double-Checked. And Breeze is working towards that status, with its travel guide currently in the draft phase.
Explaining JSX's program during the operator's recent media day in Dallas, JSX chief corporate soul officer Kevin Horan said: "All of our crew members have been trained in autism awareness, how to handle situations, meltdowns [and] special needs of family members traveling with people who may be on the spectrum."
Another ASD-inclusive initiative that Horan is "super proud of" is that roughly four times per year, JSX hosts an experience day. "We work in a community with local autism charities, invite them to invite their members to come out to our facility and do a simulation of the airport all the way up through boarding, getting on board, having a snack and deplaning the aircraft so that that autistic family member now knows what to expect when they fly JSX."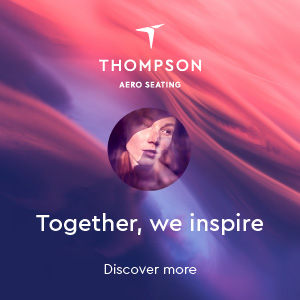 JSX has even designed its lounges to include quiet rooms. "If needed, a small room off the main lounge has been designated as a 'quiet room'. Customers may request the exclusive use of this room," notes JSX. Families have found it to be invaluable, with Horan calling it "life changing". 
"We create that safe space for them," he said, of this positive trend that is increasingly being adopted at airports around the world. Indeed, Autism Double-Checked founder Alan Day reveals to Runway Girl Network that LATAM "is also working on plans to make a 'quiet room' available at a number of their biggest gateways".
Additionally, LATAM participates in a sunflower lanyard program. The lanyard indicates discreetly that the wearer may need assistance of some kind and may have disabilities and conditions that are hidden.
Breeze, meanwhile, is also committed to going the extra mile. April is World Autism Month and in recognition of its importance, Breeze has now scheduled a mock boarding exercise for 16 May at Hartford's Bradley International Airport for guests with autism, and their families.
Autism Double-Checked is currently working to certify a couple more airlines, and announcements are forthcoming. Day points out that certification is not a one-and-done thing as airlines must make sure they always meet the 75% employee training threshold. His son was diagnosed with ASD, giving Day a first-hand understanding of what precautions are necessary to create a safe and enjoyable space for individuals with ASD while away from home.
Related Articles:
Featured image credited to istock/Ivan-balvan