Business jet owners and operators are an understandably finicky bunch. They don't just need their jets to offer blazing fast connectivity; they also want them to look sleek. That's why, according to antenna-maker Qest, some stakeholders are eschewing adoption of even the slimline electronically steerable antennas (ESAs) coming to market to support Ku-band LEO (and ultimately Ka LEO and MEO) satellite Internet.
"First of all, it's an aesthetic thing," Qest executive manager and CCO Stefan Bihler explained to Runway Girl Network about the operators that simply don't want to have an ESA mounted to the top of their fuselage.
Effectively, what we might see as a minor hump atop the fuse, they see as a pimple or a wart.
Tail-mount still primary in BizAv
In an interview with RGN at the SATELLITE 2023 conference and exhibition, Bihler confided that Qest previously did not fully appreciate how aesthetic quality is such a crucial factor for certain owners and operators, but given the German firm's discussions with stakeholders in the market, "apparently it is".
That and the still strong performance of tail-mount antenna systems talking to GEO satellites are among the reasons why there is still momentum behind these products, even as the likes of SpaceX teases disruption.
"In the tail, it's hidden, you don't see it," noted Bihler of the Qest-developed tail-mount antenna. And indeed, this is why Qest still sees its tail-mount as a primary offering, even as it develops its own electronically steerable antennas including under NDA with OneWeb.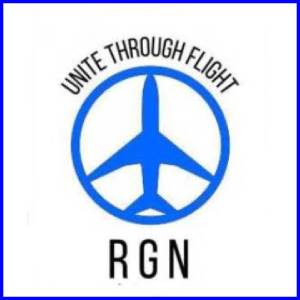 Qest is a key partner on Satcom Direct's Plane Simple antenna series, tailoring products for the program (and, it says, not using COTS equipment). Satcom Direct is a leading provider of fully integrated, end-to-end, global satellite communications solutions. It acts as an aero ISP to business aircraft operators by tapping into multiple inflight connectivity services.
"So, we are the exclusive supplier for the Ku and the Ka tail-mount system [for Satcom Direct]. So, the work share is that Satcom Direct is the service provider, offering the first class service and the modem. And we are offering everything which is outside the airplane for the antenna terminal," said Bihler.
Production of the Ku tail-mount began last year. At that time, SD rather boldly invited business jet operators that originally installed the Astronics tail-mount antenna in support of Panasonic Avionics' Ku-band inflight connectivity service and later Intelsat's FlexExec Ku IFC service, to retrofit SD's new Plane Simple Ku-band antenna system to their aircraft "for more efficient connectivity" via FlexExec, for which SD is a service provider.
The kit entered commercial service early this year.
Production of the Ka-band tail-mount antenna, which will support Inmarsat Jet ConneX (JX) service, is slated to start in September of this year, Bihler revealed to RGN. SD is also a service provider for JX.
Both tail-mount systems are entering a hotly competitive market, but Bihler said demand for the Plane Simple Ku tail-mount antenna is "skyrocketing".
He claimed:
We have been very surprised. It's very successful and the main factor is being the two LRUs. So, it's the ease of installation compared to Viasat and Honeywell [tail-mount]. It's very easy. Performance wise, we are better. So, this is really a game changer in the industry.
Some operators want dual dissimilar systems on board, which is why SD is offering to equip aircraft with its Plane Simple Ku- and Ka-band tail-mount antennas to support the two different satellite constellations.
But what about Qest's ESA work? After all, Qest is also developing an ESA as part of the SD Plane Simple program, which will talk to OneWeb's LEO network.
"Well, I cannot tell too much because there is an NDA, but we have a demonstrator and we have all the specifications and we make a tailored product for the business jets with Satcom Direct together," said Bihler.
The focus for that, he added, will be on the "unserved market" which "means basically every antenna that is not fitting in the tail is the potential customer target".
But in a similar vein as the dual dissimilar approach for the tail-mount, certain operators (who are less worried about aesthetics and more about redundancy) will want to have both a tail-mount antenna and an ESA, to talk to GEO and LEO satellites and again in some instances, satellites in different frequencies,
"With Inmarsat global coverage, and with the LEOs coming you have Ku global coverage, you can choose [both] and it's redundant. And those [types of] customers don't like to go to just one. They don't want to depend on one operator. They want the service, and the service has to be perfect at the time they're using it. They don't care which satellite; they want data," noted Bihler's colleague from Qest. "And you know, they're using it, Ku and Ka, at the same time."
So effectively, RGN asked, we could see a tail-mount antenna supporting Inmarsat Jet ConneX and an ESA supporting OneWeb on the same aircraft?
"And Intelsat with the Ku tail-mount," reminded Bihler. (Talk about giving new meaning to the word redundancy. Incidentally, SmartSky also espouses pipe diversity and redundancy: but in its case, nextgen ATG for CONUS, and satcom elsewhere. And Gogo Business Aviation is of course working on hybrid ATG/OneWeb LEO and global LEO in partnership with Hughes.)
Commercial Aviation work
Outside of its BizAv IFC antenna work, Qest has a high profile relationship with Anuvu, which is readying to launch the first satellites in its microGEO network, built by Astranis with Telesat handling the gateways. The constellation is expected to be a mix of Ku and Ka microGEO satellites. And ultimately, Anuvu hopes to tap Telesat Lightspeed Ka for its hybrid network (though it is eyeing contingencies).
"[W]e're very happy to launch our business relation with Anuvu. We first have done the Ku systems for them and now they have made their roadmap into Ka with their micro satellites and in combination with the Telesat network and we're happy to be part of it. So, our dual-panel GSA [gimbal-steered antenna] for Ka is ready to support both networks and we are happy to participate in their future success," said Bihler, noting that Qest is presently "finalizing the qualification to be ready for the start of production".
He added: "The Ka Telesat network is available in 2026, so this is a perfect bridge. You concentrate now first on the GEO, get the best performance and you have LEO capability as an upgrade path. So this is a perfect bridging product for the time being."
Qest is also developing phased array hardware for the commercial aviation market — indeed it lays claim to being the only company that offers gimbaled and phased array in aero — though the BizAv space via its SD Plane Simple work is where that path begins.
"We start with Ku [for the development agreement with SD and OneWeb]. So we start with the Ku development first based on the availability of the network and then we start with the Ka because the Ka network is just, [for] the time being, later. So we have Ku, Ka and we do it for … business jets and commercial air transport, and this is our goal and everything that all market players are looking for GEO, LEO, hybrid. So we try to fulfill all the demands that are there," explained the Qest executive.
So, if I'm a commercial operator that has the current mechanically steered Qest antenna, and I want to then bring the power of LEO to that equation, can I just add the ESA beside the mechanically steered rather than swap things out, RGN asked?
"[D]epending on the on the space available … But technically, if wished, we could add another phased array," said Bihler.
Beyond aero
More broadly, while the aerospace industry remains Qest's main focus, it is also now looking to branch out into government, train applications and land mobile.
"We are also growing the company this year by 50%. So we are on an expansion path," revealed the Qest executive.
Related Articles:
Featured image credited to Satcom Direct