Flying can be a stressful experience for anyone but is particularly difficult for certain neurodiverse children and adults, especially in crowded conditions or when itineraries change unexpectedly. Fortunately, airlines and airports are getting better at supporting passengers with autism.
Among the welcome new developments in this regard is US start-up Breeze Airways' recent decision to collaborate with Autism Double-Checked to train its flight attendants in how to identify and alleviate the stresses of air travel for autistic passengers.
An organization dedicated to training employees in the most appropriate way to care for people with autism, Autism Double-Checked helps to create work environments that are inclusive, respectful and appreciative.
"Combined with everything else we bring to the marketplace, this initiative will help ensure that our autistic guests receive a stress-free and pleasant air travel experience," said Breeze founder and CEO David Neeleman, whose airline has more broadly embraced kindness as a business model.
Like many other successful entrepreneurs, Neeleman has not been shy about sharing his own neurodivergent diagnosis of ADHD, which is a separate condition but one that often overlaps with autism in children.
"I knew I had strengths that other people didn't have, and my parents reminded me of them when my teachers didn't see them," Neeleman told ADDitude magazine in 2021. "I can distill complicated facts and come up with simple solutions. I can look out on an industry with all kinds of problems and say, 'How can I do this better?' My ADHD brain naturally searches for better ways of doing things."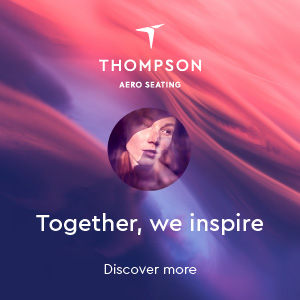 Other airlines have seen fit to partner with Autism Double-Checked. For instance, Latin American airline group LATAM last year teamed with the organization to begin the process of certifying its frontline employees to assist individuals with autism.
"Families with autistic people are eager to travel, and LATAM is opening up new opportunities to this community," said Autism Double-Checked co-founder Alan Day at the time.
Airports, too, are demonstrating improved practices in this area. In 2019, Pittsburgh International Airport opened a standard-setting space to ensure that travelers with sensory sensitivities have the opportunity to decompress while traveling, and get acclimated to a real aircraft cabin.
Named Presley's Place for the son of airport heavy equipment operator Jason Rudge who came up with the idea, the 1,500 square-foot facility — which is nestled in Concourse A — lays claim to being among the first airport sensory friendly rooms in the United States, and the first with a realistic aircraft cabin, jetway and multiple rooms.
Describing the key attributes of Presley's Place, a spokesperson for the Allegheny County Airport Authority, which operates PIT, tells Runway Girl Network: "There is adjustable lighting throughout, as well as comfortable seating including padded rocking chairs.
"The walls are covered in different colored materials with surfaces that can stimulate guests who explore by touch, and there are small 'tunnels' with star-like light features inside that can feel like safe, cozy spaces for children."
While contained as part of the Sensory Room, the airplane experience has a separate door that also allows the airport to use the area during first-time flyer classes to get novice travelers familiar with an aircraft. American Airlines and Magee Plastics donated the cabin, seating, overhead bins, and working lights above the seats. 
Discussions and planning sessions with advocacy groups and caregivers of children with neurodevelopmental challenges helped to shape this work at PIT, explains the airport authority spokesperson.
At the inception of the project, our thinking was to build a space specifically for children. But through those conversations with experts and families and caregivers, we realized this room could benefit adults with sensory sensitivities, as well.

One specific place where adults were considered is the neighboring restroom we built at the same time as Presley's Place. It is extra spacious, to accommodate guests who use wheelchairs, and features a motorized, adult-sized changing table and adjustable sink to help caregivers with teenagers or adults who need assistance.
Since this development, other airports have launched their own sensory rooms for neurodivergent travelers, including Dublin Airport and Seattle-Tacoma International Airport. And last month, the Metropolitan Airports Commission (MAC) unveiled its so-called Travel Confidently MSP Education Center at Minneapolis-St. Paul International Airport.
"This one-of-a-kind facility features a mock aircraft cabin installed inside Terminal 1 to support airport and public safety training and serve airport programs that help build travel confidence through pre-flight experiences," explained MAC in a statement, noting that Delta Air Lines provided a generous donation to the program.
The Center, added MAC, will serve multiple purposes, most notably enhancing the airport's 'Navigating MSP Program', which provides flyers with sensory, physical, or cognitive disabilities — or those with a fear of flying — a place to practice boarding and gives service dogs the ability to become familiar with the surroundings of an aircraft cabin.
Supporting neurodiverse passengers and those with developmental needs brings benefits to all travelers both in the air and on the ground. Working collaboratively with experts such as Autism Double-Checked helps to ensure that best practices can be implemented. But as this work evolves further, taking feedback from passengers themselves will be key.
Related Articles:
Featured image credited to PIT