How many times have you heard an airline safety demonstration? While many readers can likely recite the briefing by heart, it might not be something they study in detail. "Place the lifejacket over your head and adjust the straps at the side…" For a person with dyspraxia, however, this is something to keenly observe with bated breath, hoping that the end of that sentence is not "and tie with a double bow."
Dyspraxia, also known as developmental coordination disorder (DCD), is a common form of neurodiversity that affects movement and coordination. It can influence a person's coordination skills, such as tasks requiring balance, playing sports or learning to drive a car. Dyspraxia can also affect fine motor skills, such as writing, tying knots and tying shoelaces.
It is not difficult to imagine, therefore, that attempting to tie a lifejacket securely in an emergency situation is something that people with this condition might struggle to complete. On the other hand, a simple clip mechanism with a buckle can be accomplished quickly and easily. Many aircraft life jackets use buckles as fasteners rather than ties, but consistency is lacking.
Survitec, a provider of life jackets for commercial aviation, offers its models with both web tie and buckle fasteners. Both are marketed as being FAA/CAA certified, suggesting that both types can be used.
The regulation of life jackets is rigorous, but there seems to be a remarkable absence of guidance on fasteners. EASA, the European Union Aviation Safety Agency, said in 2019 that that "newly designed life preservers should meet the minimum performance standard (MPS) qualification and documentation requirements in SAE International's Aerospace Standard AS1354, Individual Inflatable Life Preserver, dated 24 February 2016." It is not clear if this still-current standard specifies which sort of fastener should be used. SAE was approached for comment.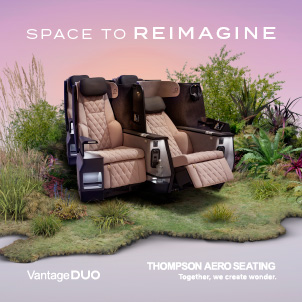 There also does not appear to be consensus on whether one life vest is safer than the other. Concerns have been raised as early as the 2000s that lack of consistency over the types of jackets used, even across one airline, could pose safety risks for passengers.
As a person with dyspraxia myself, I can confirm that this variability is all the more impactful on neurodiverse passengers, who may struggle to follow nuances of slightly different guidance depending on which aircraft they are on.
Accessibility on aircraft is something that is continuously under scrutiny, with safety in the air being a key priority. With an estimated 6% of people having a form of dyspraxia, and the neurodiverse population being larger still, taking the needs of these passengers into account is as important as any other accessibility needs.
There has been welcome progress to support individuals with other neurodiverse conditions such as autism, but further work would be welcome. One would hope to never need to use a life jacket on board an aircraft, but in case that moment arises, I will be sure to practice my knot tying.
Related Articles:
Featured image credited to Paul Eden