To mark World Autism Acceptance Week, British Airways has announced a partnership with Learning Rose, an organisation that develops support material for people with autism.
Through the partnership, British Airways has become the first airline in the UK to produce a Visual Guide to Flying. The Visual Guide is endorsed by the National Autistic Society and is designed to help customers prepare for their trip and make them feel as comfortable as possible during their journey.
Each section of the guide, which can be downloaded from ba.com, describes a different part of the flying experience, using simple icons and text to describe the sights, sounds and smells passengers can expect. The Visual Guide is the first initiative as part of the airline's partnership with Learning Rose.
In addition to the Visual Guide, the partnership also includes colleague training and support and bespoke colleague consultation sessions to ensure the airline's staff have help on hand to always ensure best practice.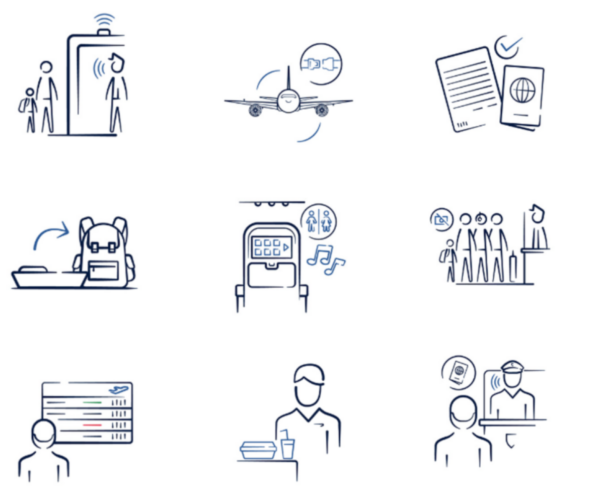 Learning Rose was founded by Rebecca Taylor, whose son has autism, mitigated echolalia and sensory modulation dysfunction. Rebecca previously worked at British Airways as cabin crew, before founding Learning Rose to help others gain a better understanding of autism through designing support materials to enhance the lives of those with autism and other disabilities.
Rebecca Taylor, Founder of Learning Rose, said: "I am really proud to partner with British Airways to create a newly updated and expanded Visual Guide and provide additional training and support for the airline's colleagues. I know from both my experience working as cabin crew and from travelling with my son that flying can sometimes be overwhelming for people with autism, so I am delighted to be working with British Airways to help ease any travel anxieties that people with autism may face."
Calum Laming, Chief Customer Officer at British Airways said: "At British Airways we welcome more than half a million customers who require special assistance each year and we're fully committed to making sure our service is accessible to all. We're always looking for ways to improve the experience for customers with visible and non-visible disabilities. Our partnership with Learning Rose is just one of the many initiatives we have in place to make flying as stress-free as possible and we're looking forward to further strengthening and enhancing our partnership going forward."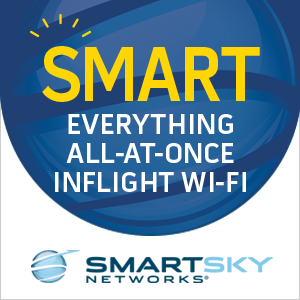 British Airways was the first UK airline to be awarded the renowned Autism Friendly Award by the National Autistic Society and the first to formally recognise the sunflower lanyard scheme, partnering with Hidden Disabilities Sunflower.
Customers are able to liaise with the airline's specialist accessibility team to ensure every journey taken is as straightforward and stress-free as possible. The dedicated customer care team can discuss and arrange appropriate assistance for each individual, whether this be assistance through the airport and on board, pre-allocation of seats or updating a booking to ensure cabin and ground crew are aware of any support that customers may require.
Customers also have the option to add any requirements to their booking in advance of travelling through the 'Manage My Booking' tool on ba.com and there are dedicated check-in areas at London Heathrow Airport for those requiring additional assistance.
Note to Editors
British Airways was the first UK carrier to embed British Sign Language (BSL) in its customer engagement centres by partnering with Sign Live and most recently, it started working with Queen Elizabeth's Foundation for Disabled People to further enhance the accessibility support for its customers.
The airline has empowered all airport colleagues to help customers with additional accessibility requirements through its 'Beyond Accessibility' training programme and digital learning resources, providing information about non-visible disabilities and practical advice on how to support customers at each stage of their journey*. It also provides a dedicated team of accessibility experts to assist with customer enquiries **.
More information on all of these initiatives can be found here
*British Airways colleagues have access to a digital learning library on accessibility. This content has been produced in partnership with the customer experience and employee experience experts Ethos Farm ltd and Open Doors Organization and the training videos help raise awareness amongst our colleagues on several disability types, such as deaf or hard of hearing, blind or visual impairments or non-visible disabilities like autism.
**Each member of the customer care team has passed an intensive specialist training course.
Featured image credited to Jason Rabinowitz