In the fall of 2018, Intelsat launched an end-to-end Ku-band satellite-supported inflight connectivity service dedicated to business aviation, called FlexExec, and revealed that Satcom Direct would serve as master distributor. Though the program faced an early hurdle — the 2019 in-orbit failure of Intelsat's 29e satellite over the North Atlantic — and later, the challenges posed to industry by the COVID-19 pandemic, both firms are now celebrating the qualification of SD's Plane Simple-branded tail-mount antenna system on the FlexExec network, and gearing up for installations on Bombardier, Dassault and Gulfstream mid-sized jets and super-mids.
Verification of the SD Plane Simple antenna system, built in partnership with antenna maker Qest, follows months of testing and optimization by both companies, including onboard SD's own Dassault Falcon 2000LX aircraft. During a series of international test flights, the bizjet logged more than 115 flight hours over 62 individual legs. Some 250 GB of data were transmitted to deliver "consistent data streaming across multiple devices", says SD in a statement. The company previously tested Plane Simple on a G350.
Intelsat couldn't be more pleased with the test results, saying SD delivered on "everything" it said it would accomplish. "SD has been a fantastic partner. Both of us are really thrilled with one another here and how we've worked together over the last three years after the 29e failure, and then deciding to set our sights on using the failure as an opportunity to ratchet things up a bit with a new, innovative, groundbreaking terminal and to harness our network even further, which we've done," Intelsat SVP of mobility Mark Rasmussen tells Runway Girl Network.
As its name suggests, the SD Plane Simple antenna system boasts a simple design; it consists of just two line replaceable units – the Satcom Direct modem and a tail mount antenna. "This minimizes invasive installation, reduces maintenance fees, and provides an easy transition pathway to upgrade connectivity services," explains SD. The company expects Plane Simple to enter into service during the first quarter of this year. While early FlexExec installs involved an Astronics-made tail-mount antenna, SD has an upgrade path to Plane Simple for these aircraft, confirms Rasmussen. RGN has sought more color from SD.
From a network standpoint, when the Intelsat 29e spacecraft experienced an in-orbit failure in 2019, capacity on multiple other key Intelsat satellites (including Intelsat 32e) helped to fill the void in North America and over the North Atlantic. The company also sourced "some third-party capacity" for FlexExec, reveals Rasmussen. The end result is FlexExec is able to offer near global coverage for operators, and according to both parties, can consistently deliver speeds of 15 Mbps down and 2 Mbps up.
In terms of speed, Intelsat believes that that "meeting expectations and having a consistent user experience is way more important than throwing a big number out there" so it is committed to offering 15×2 Mbps across the globe. "So, we're putting out a number that we believe we can meet globally," notes Rasmussen.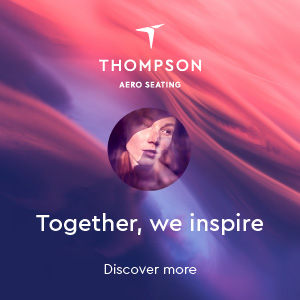 FlexExec faces competition from a number of business aviation IFC solutions. Collins Aerospace is offering its new Ku-band LuxStream service, in partnership with satellite operator SES. Inmarsat provides its near global Ka-band Jet ConneX service through value added resellers. Viasat offers Ka-, Ku Advanced and dual-band solutions for operators (Viasat is, meanwhile, in the process of acquiring Inmarsat). In the US, air-to-ground IFC solutions from stalwart provider Gogo Business Aviation and new entrant SmartSky Networks are also on offer, garnering appeal particularly from operators that largely fly in CONUS.
But Rasmussen reckons "there is still 3000-plus aircraft out there that do not have broadband" and FlexExec is "well positioned for that".
Intelsat's current satellite assets and capacity agreements are serving as a bridge in the lead-up to its launch of the Intelsat 40e high throughput satellite, "and that will layer on top of what we've already got there", notes Rasmussen. He assures that the capacity dedicated to FlexExec will not degrade Intelsat's service for airlines in any way, since the commercial aviation network is technically a separate network using separate space capacity and is based on a different terminal platform than in business aviation.
Related Articles:
Featured image credited to Satcom Direct