When you travel domestically, do you seek out comfort or speed? In Japan and other countries with advanced high-speed rail networks, travellers aren't forced to make a choice. They can have both. But in the United States, where aged railcars and locomotives are still a common fixture on the tracks — and the fastest train, Acela on the Northeast Corridor, tops out at 150 mph — Amtrak is using technology to enhance the passenger experience before the 2026 debut of a new, more modern fleet, dubbed Amtrak Airo. These "here and now" initiatives have in turn bolstered the national railroad company's competitive response to the sometimes-faster options of flying or driving.
Travelling yesterday aboard Amtrak's Keystone Service from Lancaster, Pennsylvania (LNC) to downtown New York Penn Station, your author observed how Amtrak has made key #PaxEx improvements across touch points, starting with its mobile app. The iOS version of the app has been updated to fix some bugs and create a more accessible and intuitive experience. Larger text and an easy-to-navigate user interface made booking a breeze.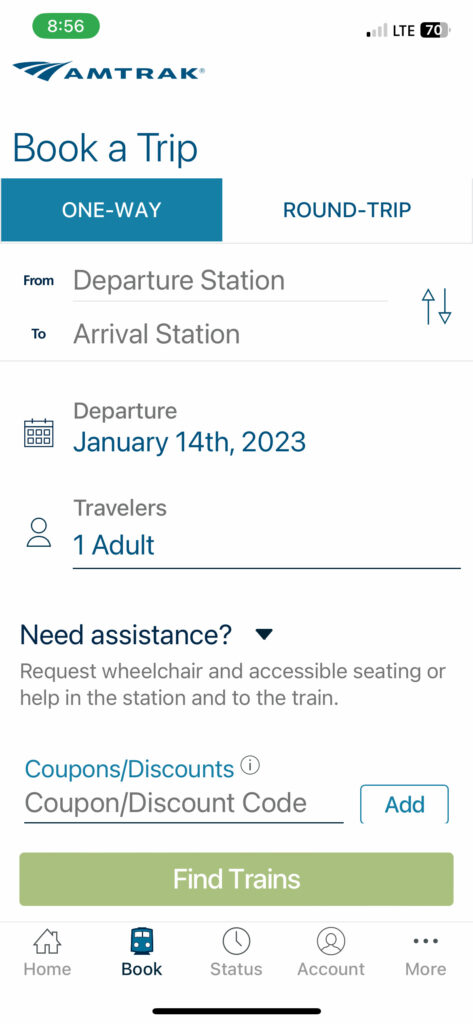 Arriving at LNC at dawn, the charming station beckoned with its neoclassical design and antique-replica clocks. But while the facility is nearly a century old, it boasts some modern conveniences, including a new mobile parking payment system.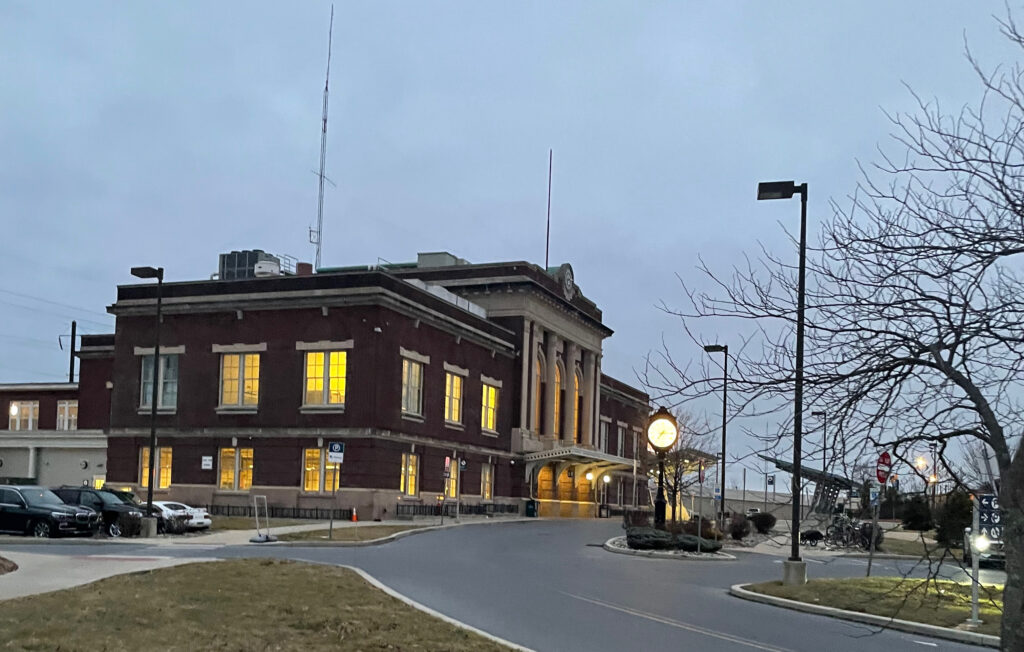 I'm old enough to remember LNC's legacy system, which required travellers to leave cash in an envelope marked with their parking space number. This protocol was later replaced by pay-by-plate kiosks in the terminal. Now, travellers can simply use their mobile phone to share license plate and payment information via mobile app or by texting Amtrak's parking vendor.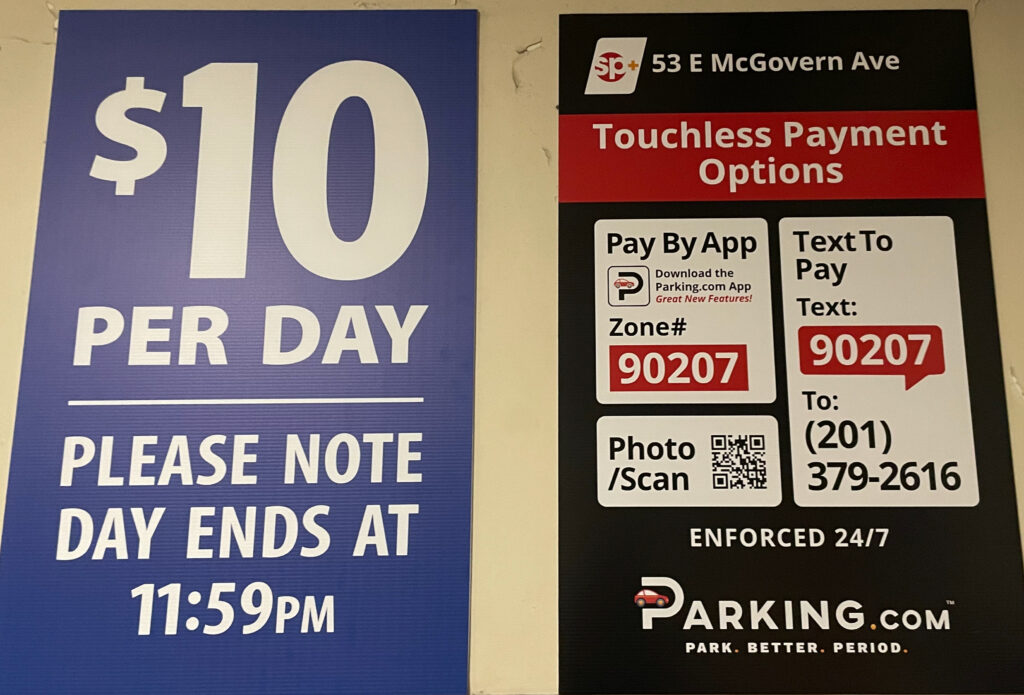 Inside, Amtrak has positioned several new digital departure displays throughout the facility, featuring big, easy-to-read text.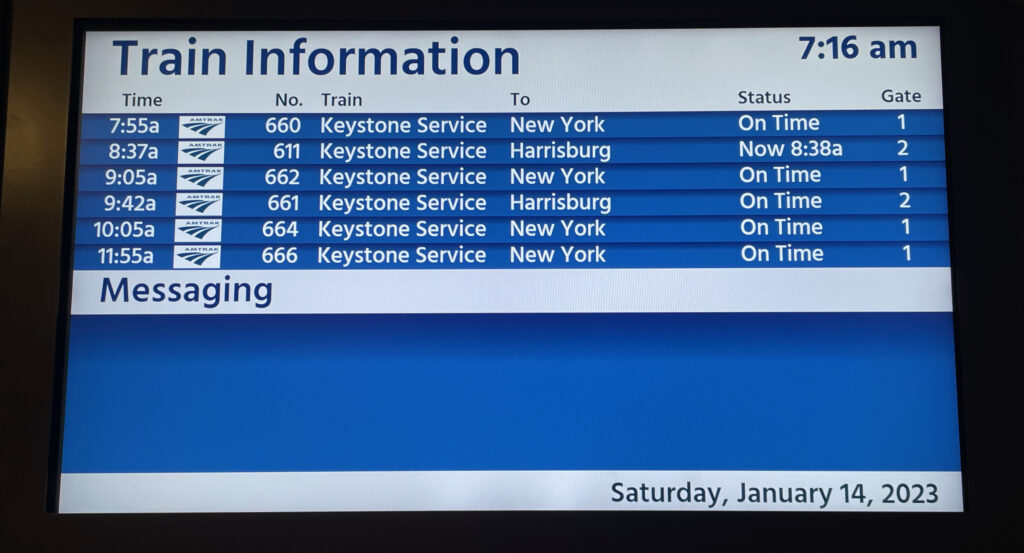 Travellers who eschew the mobile app experience can use the redesigned in-terminal kiosk to book new reservations for many destinations, find existing reservations, and make some ticket changes. But if you need to speak to a live human, LNC's ticket office opens at 7:15am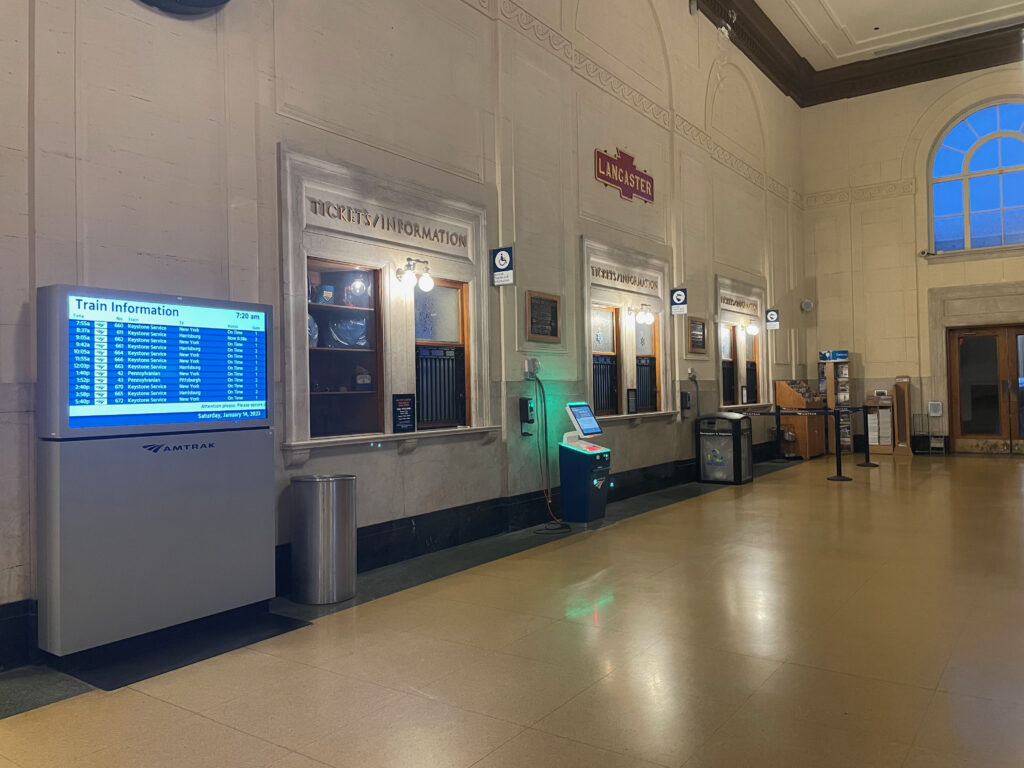 A coffee house sells tasty sandwiches and drinks, should you feel peckish before boarding.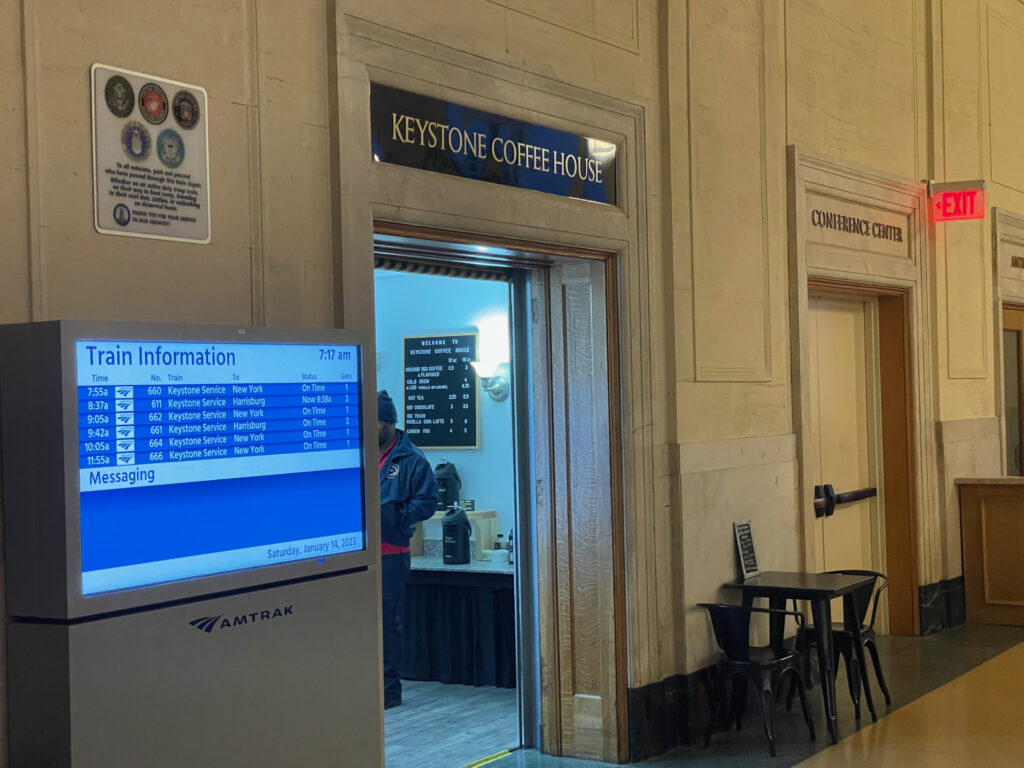 Amtrak recommends arriving at least a half hour before your train is scheduled to depart. And just on cue, people started pouring into this terminal roughly 30 minutes before departure.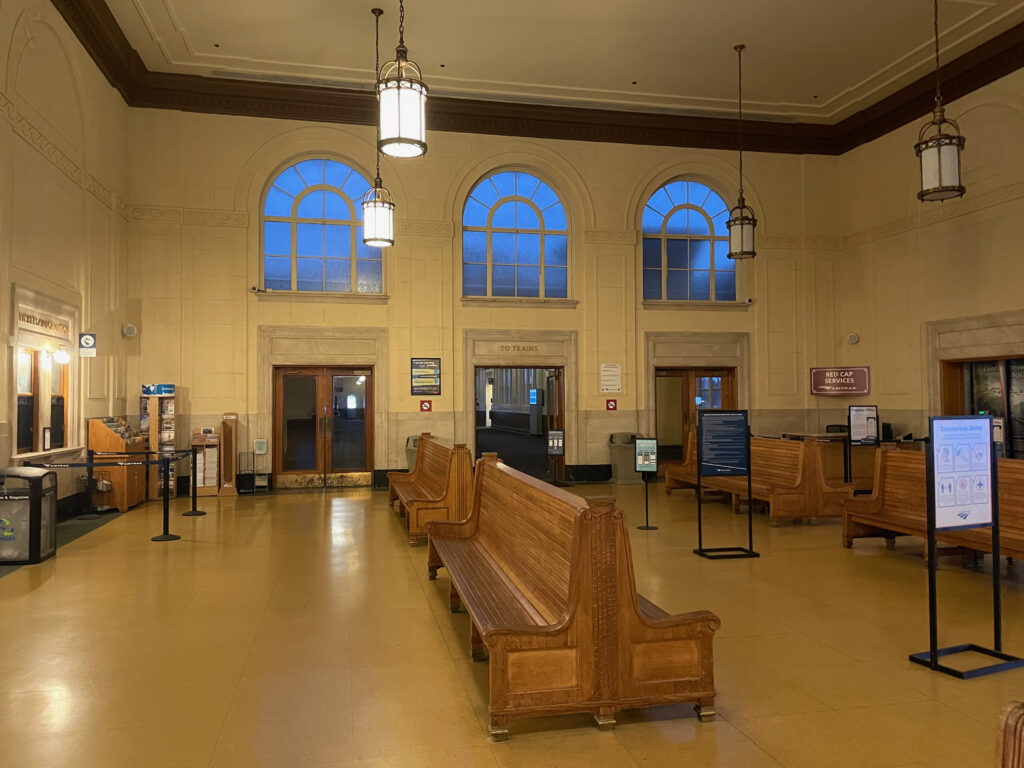 A boarding announcement was made and travellers trudged down the stairs (or used the elevator) to wait at Track 1 for roughly ten minutes. A cold, brisk wind enlivened the senses as the Keystone 660 train pulled into the station.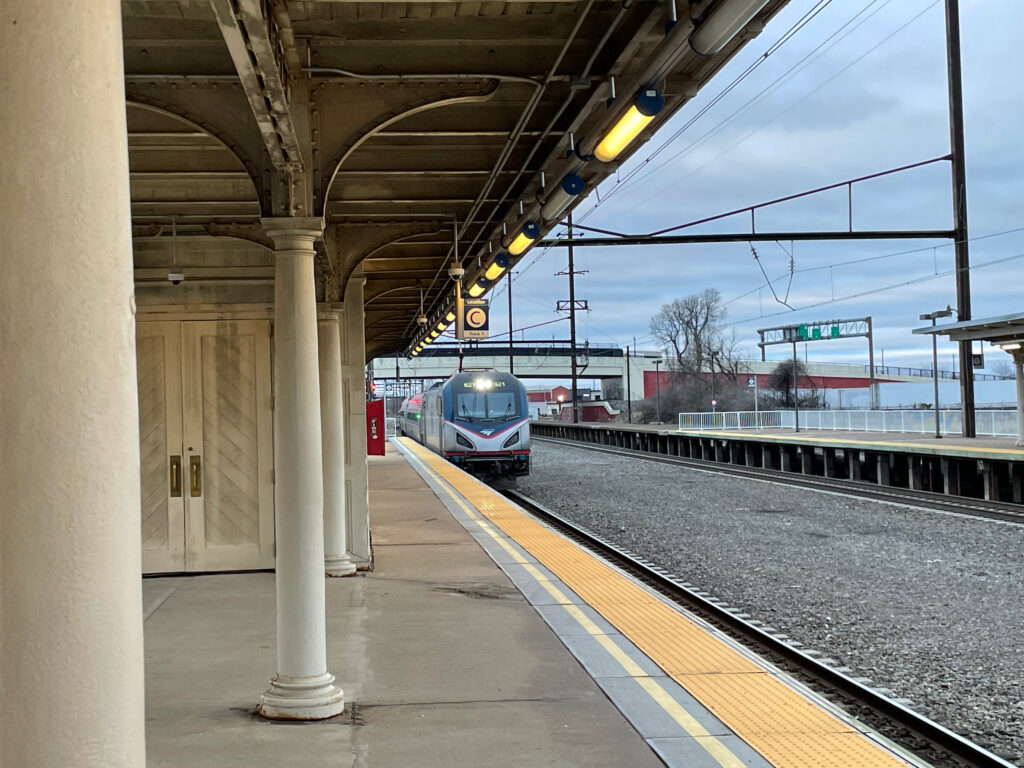 Originating in Harrisburg, the Keystone 660 offers "coach class" seating in Amtrak's standard 2-2 configuration, which can be likened to domestic first class seats on US airlines, only with more space.
AC power outlets are available at every seat-double in each carriage, and passengers can access a quiet car if they choose. There is no café car on this particular service. Wheelchair users can remain seated in their parked wheelchairs, and use the accessible lavatories onboard.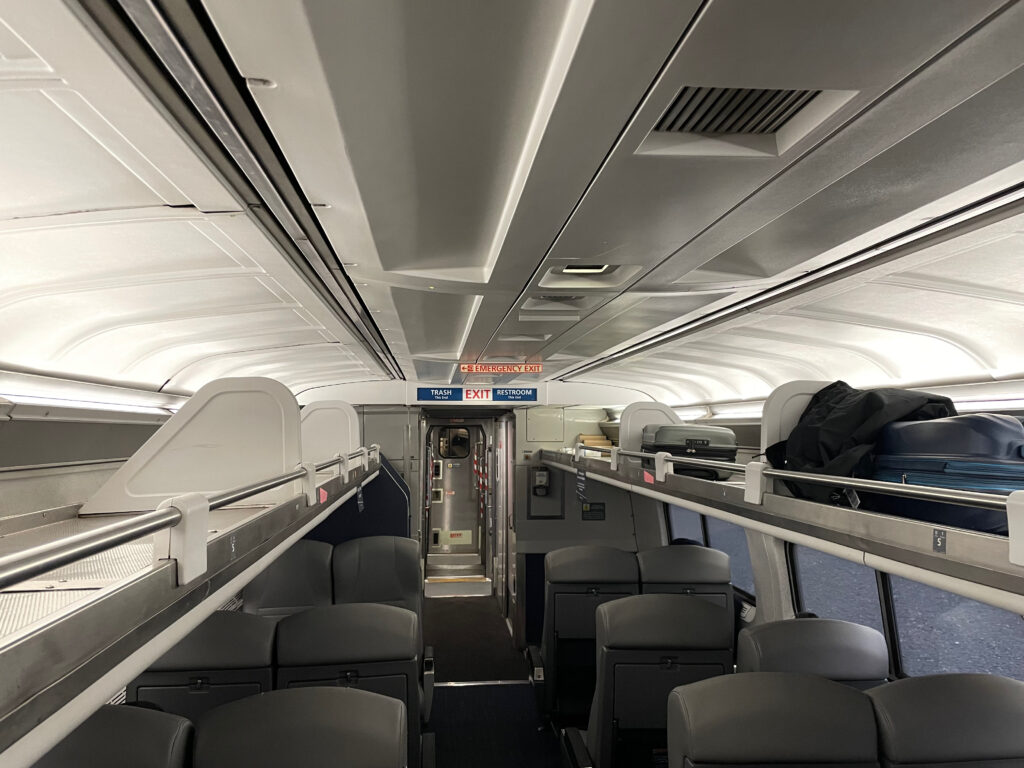 The seats are wide and well-padded, and feature leg rests and a deep recline mechanism. I made myself at home, and a conductor quickly arrived to scan the QR-coded reservation in the Amtrak app on my phone.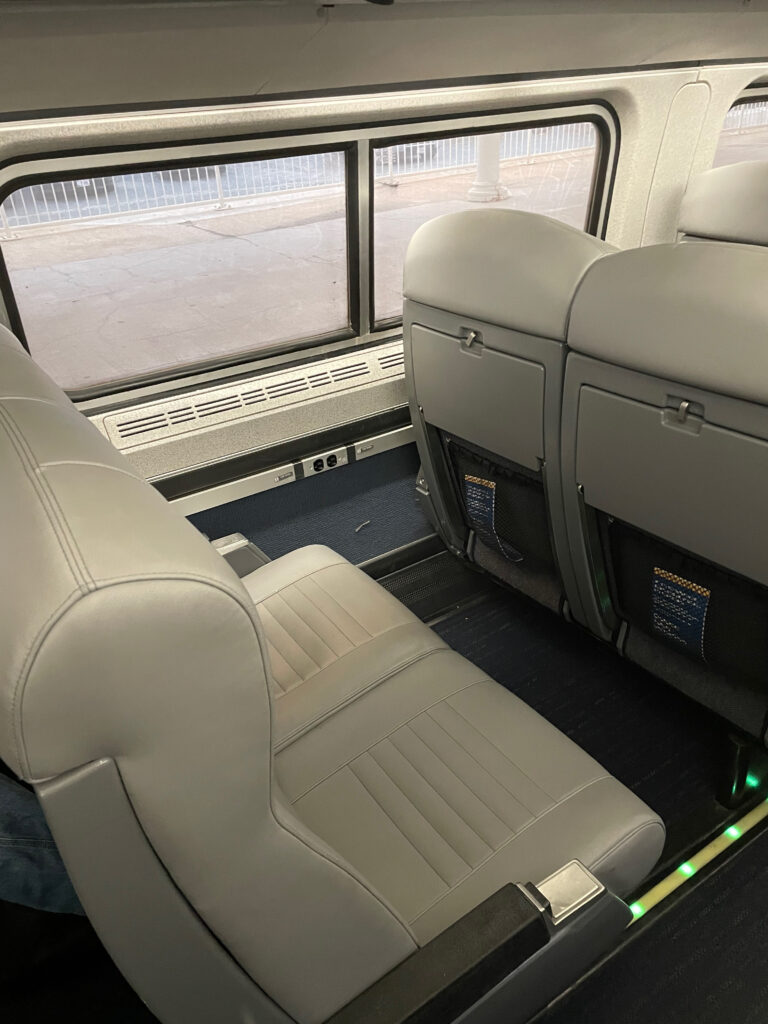 Thermoplastic tray tables and ample living space created a comfortable environment for laptop use.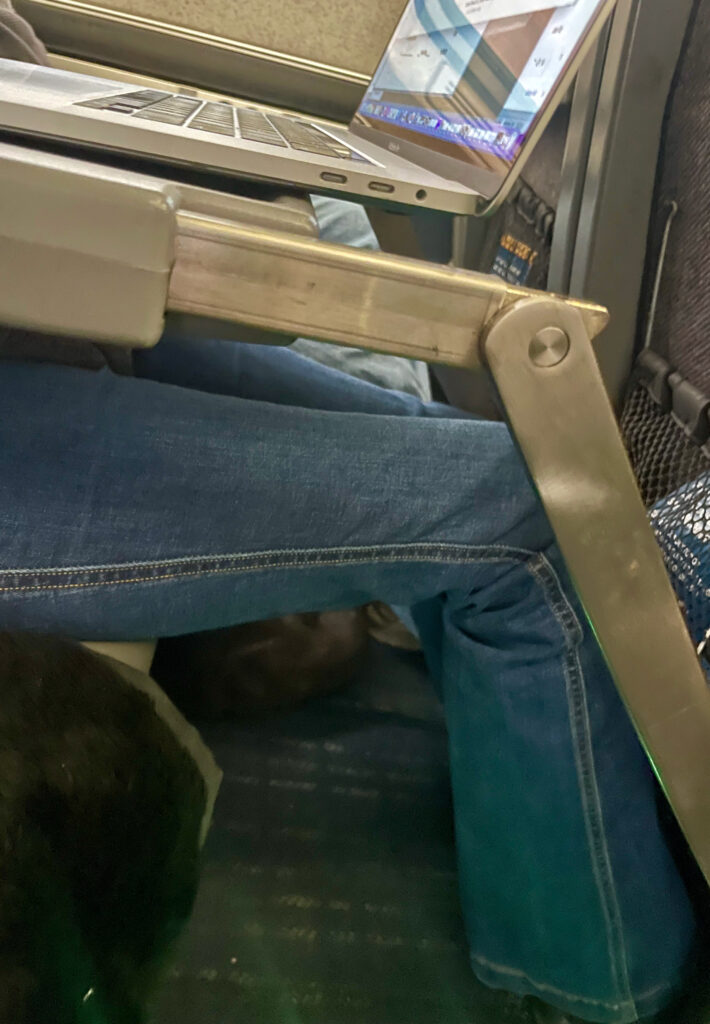 Notably, the free onboard Wi-Fi performed nearly flawlessly on this ride, enabling me to clear through some work and even stream some videos at fairly reasonable speeds given the perfect price point.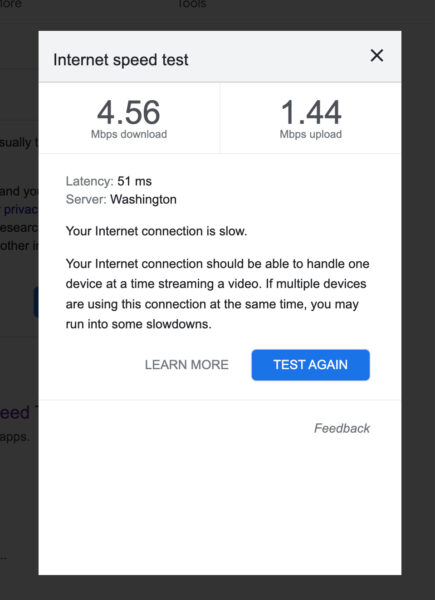 Arriving at the 30th Street Station stop in Philadelphia, passengers traveling onwards to New Jersey and New York were informed by crew that we would have to transition to a new train, immediately on the other side of the same platform. We made the transfer and were quickly on our way again. A small delay on the track in New York pushed back our arrival time, but not by much. And as the Keystone 660 pulled into Penn Station — located directly across from the stunning new Moynihan Train Hall — just over three hours after leaving Lancaster, it occurred to me that this trip was among the more seamless experiences I've had with Amtrak.
That is clearly by design. Amtrak's #PaxEx improvements are helping to set the stage for its introduction of the new Airo fleet.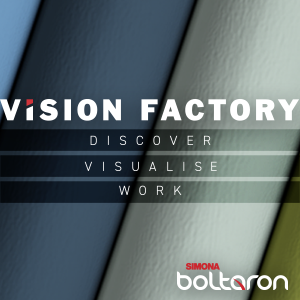 Manufactured by Siemens and featuring dual-power electric and diesel engines, the Airo trainsets will ply a long list of routes on the East Coast, including the Keystone Service, as well as certain Pacific Northwest routes starting in 2026.
"As we invest in the future, Amtrak is leading the way with a new era of rail," declares Amtrak president Roger Harris in a statement.
"Our new trains will transform the Amtrak experience with significant environmental benefits, a progressive design and world-class amenities."
Amtrak is promising that Airo will offer "a modern, spacious interior and panoramic windows" to give customers an improved view of the best sights in the country.
Enhanced lighting, touchless restroom controls, "bigger and sturdier" tray tables, movable headrests, a dedicated cup and seatback tablet holder, and new business class seating options are also in the offing for Airo.
The trains will also be faster — certainly not Japanese Shinkansen levels of fast, but operating at speeds of up to 125 mph where the track is capable.
Related Articles: