Several years ago, Amtrak selected Gothenburg, Sweden-headquartered Icomera to supply "next-generation passenger Wi-Fi" on select trains in the United States, starting with 20 trainsets on the high-speed Acela route. Fast forward to last week, and the EQUANS subsidiary announced that its relationship with the state-owned enterprise has been expanded.
To that end, Amtrak on behalf of the Amtrak Midwest states — Illinois, Michigan, Missouri and Wisconsin — selected Icomera "to install, maintain and monitor onboard mobile Internet service for 88 new Siemens 'Venture' single-level passenger cars, which are jointly owned by the Midwest states and will be operated and contracted by Amtrak," said Icomera in a statement from its US office in Bethesda, Maryland.
Icomera, which lays claim to being the world's leading provider of integrated connectivity solutions for trains, trams and buses, will keep the Amtrak Midwest trains "digitally connected throughout the journey and enhance the passenger experience", it added.
The new Siemens Venture coaches are being used to replace the dated Amfleet and Horizon coaches across the Amtrak Midwest network. In February, the first batch of new coaches were placed into service, bringing with them a host of passenger experience (PaxEx) improvements, including better ADA accessibility and USB charging ports.
An improved free Wi-Fi service is also part of Amtrak Midwest's refreshed PaxEx. So, Runway Girl Network reached out to Icomera to learn more about the technology powering connectivity onboard the new Siemens Venture cars.
"The solution deployed today leverages all commercially available cellular networks," confirmed Icomera director of marketing, North America Adriana Hemzacek when asked if a dedicated trackside network or public cellular networks are in play. Amtrak famously explored the former for Acela mid-last decade, but told The Washington Post in December 2018 that it was still using major cellular providers.
Hemzacek explained to RGN that Icomera is employing its SureWAN technology for the Amtrak Midwest project, which is "a patented link aggregation protocol that allows the solution to utilize multiple networks concurrently, allowing for the best possible connection in the geographic area where the train in operating." She declined to comment on the antenna and WAP hardware partners involved.
Amtrak Midwest boasts eight intercity passenger rail corridors that make connections to 67 Amtrak stations across the region. As such, the trains encounter a variety of networks.
"When the connection from a particular network is lost, SureWAN allows Icomera's mobile connectivity and applications routers to retain all other available connections, improving the onboard connectivity's reliability, even in regions with sparse network capacity. This seamless transition between different networks provides an always-online experience for passengers and onboard systems," Icomera's online messaging about SureWAN explains.
As part of its connectivity exploratory work, Amtrak in 2016 told Runway Girl Network that it would study satellite-based Internet, saying that Ku-band satellites were preferred. At that time, Ku GEO satellites were — and indeed still are — prevalent.
But now, new LEO satellites are available, including SpaceX's Starlink constellation of Ku-band satellites, which last month was cleared by the US Federal Communications Commission to enter the trains market.
Speaking broadly about Icomera's capabilities, Hemzacek said: "Thanks to Icomera SureWAN, the solution is capable of leveraging any IP-based wireless communications network, including satellite. When designing systems, we assess the demand that will be placed on the network, cost, geographic factors, etc., before recommending a particular wireless communications technology."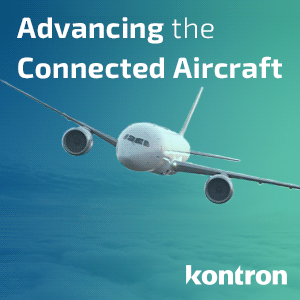 Icomera's portfolio of solutions for public transport also includes an onboard entertainment portal, called GoView.
"Passengers can watch Hollywood movies and popular TV shows, play games, read bestselling eBooks, digital newspapers and magazines, and listen to audiobooks and other spoken-word content," explained Hemzacek.
Amtrak could not be immediately reached for comment on whether it has any interest in providing wireless entertainment — including streaming movies and television from an onboard server as a potential revenue stream. It was eyeing streaming entertainment in 2016.
But Icomera is clearly technologically positioned to facilitate such a project, should Amtrak desire it.
Interestingly, Icomera subsidiary GoMedia is involved in the commercial aviation industry, supporting the infotainment solution aboard ZIPAIR's Boeing 787s, which are fitted with Panasonic Avionics' Ku-band GEO satellite-powered connectivity.
Related Articles:
All images courtesy Icomera