Coastal erosion has disrupted Amtrak's scenic Pacific Surfliner service between San Diego and Irvine, California. But just before Amtrak temporarily suspended service to accommodate repairs on the San Clemente portion of the track, your author and his partner had the chance to experience this ride between San Diego and Los Angeles.
Our trip began at the historic Santa Fe Depot in downtown San Diego which hosts two MTS light rail lines, the Coaster commuter train, and the Pacific Surfliner service. The building is a wonderful example of the Mission Revival style featuring ceramic tiles on the walls and natural redwood beams in the roof. A grand waiting area welcomes passengers as they enter the facility. 
The Pacific Surfliner offers coach and business class seating. In September, a one-way coach ticket from San Diego to Los Angeles Union Station was available for $36 on Amtrak's website, whilst an upgrade to business cost an extra $19 for a total price tag of $55. This price seemed reasonable for a 2 hr and 58 min scheduled ride.
The highlight of this route is the coastal views it offers. True to its name, the train is often separated from the Pacific Ocean by just a breakwater made up of rocks. An afternoon or evening ride sets the beauty of the sun against the ocean as you ride past beachgoers, surfers and a few coastal towns. (North of Capistrano Beach, however, the views rapidly deteriorate and feature industrial sites and warehouses in the Los Angeles valley area.)
To make the best of the ocean views, we lined up about 25 minutes before departure in the business class boarding line to ensure we got an upper deck seat on the left (west) side of the train as it rode north. Our service was about 20% full at its origin. Occupancy rose to about two-thirds of the train by the time we passed Oceanside. 
Most business class seats are set up in a 2-2 configuration, half running forward and half backward. Each business class coach also has two bays of four seats that face each other with a table in between.
Amtrak runs the purpose-built Pacific Surfliner cars on this service in a push-pull configuration powered by the popular Siemens Charger locomotive. The railcars appear to be built well, cushioning us from any undulations in the rails or sound from the adjacent SC-44 locomotive.
Legroom is abundant and each seat features a large and sturdy tray table. A 110v outlet, reading light and curtain complete the in-seat amenities. There are no adjustable air vents, just a continuous vent in the roof of the compartment.
Airline style carry-on bags fit in the shelf above the seat while each car has a luggage area for larger bags. The seat itself is squidgy and comfortable with generous recline making this a great place to spend a few hours. A tea and coffee machine is placed at one end of the car with a restroom at the other.
Each Pacific Surfliner train also features a café car with a few tables. Wine, beer and snacks are available for purchase.
A snack box, water and soda selection are included in the business class ticket. Our boxes contained crackers, cheese, beef jerky, almonds, dried apple bits and brownie bark.
The first half of the ride to Los Angeles was smooth and on time. The train raced through some sections at up to 90 mph, hinting at the overall potential of this route (could the trip be sped up by a half hour or more with some better planning?)
Unfortunately, about halfway, we were halted for 35 minutes just south of a single track section, waiting for a southbound service to pass by.
While the 3-hour journey is compelling on its own, improvements would help to shift more car drivers onto the rails.
Our own service reached Los Angeles 25 minutes late. The end of this journey for us was at Los Angeles' famed Union Station, another architectural marvel and a reminder of the lost grandeur of long-distance train travel in the United States.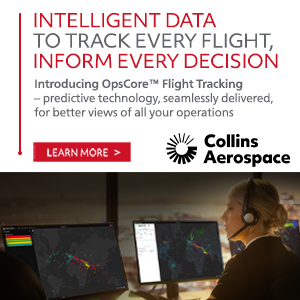 Given the seat comfort, amenities, trip duration and incredible views, it's no surprise that the Pacific Surfliner is a popular choice amongst commuters (and now our preferred way to get from San Diego to Los Angeles). Equally, one can understand why so many riders are frustrated by the current service suspension.
Amtrak in a statement says: "Safety concerns to the right-of-way in San Clemente have made it necessary to suspend train service through the area. Pacific Surfliner trains will not operate between Irvine and Oceanside until further notice. We will share updates as soon as details are available.
"The service suspension became effective Friday, September 30, out of an abundance of caution to ensure the safety of our passengers and crews. Tracks are expected to be closed until mid- to late-November as repairs are made. OCTA, the agency leading the stabilization work, shared details of the efforts here."
Related Articles:
Featured image credited to Karun Mukhi