Reinvigorated in its 50th anniversary year with an influx of federal funding and support from President Biden, Amtrak is on a roll. It recently released its ambitious Connects US plan to expand and enhance service throughout its national network, bringing train service to and through cities that are currently not meaningfully served.
This week, it also announced a major order to completely replace its aging fleet of railcars and locomotives on the East Coast, bringing along a host of #PaxEx and operational enhancements. By 2030, the Amtrak that passengers love, or love to hate, will look completely different on the East Coast and Pacific Northwest.
The $7.3 billion transformation plan will see the replacement of all 1970's-era Amfleet I passenger coaches which are currently in use on a long list of routes in the east, including the popular Northeast Regional service between Boston, New York City, and Washington DC, in addition to the Talgo coaches used on the Amtrak Cascades service in the Northwest. When all is said and done, Amtrak's overall annual passenger capacity will be boosted by 1.5 million passengers, a 10% increase over 2019 numbers.
The new trains will be delivered in three distinct phases between 2024 and 2030, bringing along a major change to the locomotive power Amtrak uses. The first phase runs from 2024 through 2025, replacing the unique Talgo units on the Cascades route. This route will stick with a diesel-only operation, representing the most modest change announced by Amtrak.
The second phase spans from 2025 through 2029 and will completely replace the Amfleet I fleet with new coaches and dual-powered diesel-electric engines. The so-called ALC-42E locomotive is a new variant of the already very popular Siemens Charger locomotive used throughout North America.
This phase will also see the near-complete retirement of the current Siemens ACS-64 Sprinter fleet, as Amtrak will sell or lease out the fleet rather than give them a mid-life overhaul. A small handful will be kept to support long distance trains running into New York's Penn Station.
The new ALC-42E locomotives will open up interesting operational and route possibilities for Amtrak, in part to support its Connects US plan. Amtrak's current fleet of 67 Sprinters can only operate in electrified territory using overhead catenary wires, limiting Amtrak's ability to seamlessly run trains to destinations outside electrified territory.
These routes currently require a time consuming swap between electric and diesel locomotives, adding about 30 minutes to each trip each way. Amtrak will be able to run trains such as the Vermonter, which requires an engine swap in New Haven, in both diesel and electrified territory and through New York's Penn Station, which does not allow diesel operations due to ventilation concerns.
The new locomotives will also allow Amtrak to extend existing trains that operate wholly within electrified territory, such as extending Keystone trains from Harrisburg to Pittsburgh. Dual-power trains will also be able to operate along the Northeast Corridor in the event of a catenary power issue, which today would bring a train to a halt.
Once Amtrak completes this phase, only the Acela will operate as a purely electric train in regular operation. All other trains will utilize some combination of electric and diesel power. The first new Acela trainset was due to enter service in 2021, but issues during testing in the Northeast Corridor have resulted in a delay until 2022.
The third phase, and arguably the most interesting, stretches from 2029 to 2030 and will see eight hybrid battery units delivered for use on New York's Empire Corridor. Empire Corridor trains to Penn Station currently use 1990s-era GE Genesis P32AC-DM diesel engines that operate on third rail electric power to enter Penn Station, and use diesel power elsewhere.
The hybrid battery units designed for the Empire Corridor will utilize a diesel-electric ALC-42E locomotive, but rather than rely on third rail power they will be battery-powered. Instead of distributing battery power throughout the passenger coaches, a single dense battery auxiliary trailer will be coupled to the ALC-42E, a first of its kind in the United States.
When pressed as to why such a complex and technically challenging option was selected over the tried and tested third rail, Amtrak noted that the battery car will provide operational and performance improvements during typical operations along with increased fuel efficiency and reduced emissions. Amtrak was unable to provide information about the expected range for battery-only operations, but Empire Corridor trains will only need to operate solely on battery power in and out of Penn Station.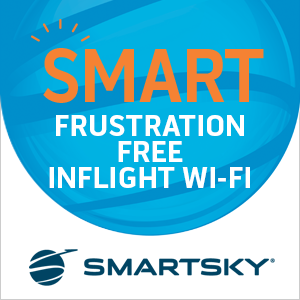 Of course, new trains mean new passenger amenities. The new Amtrak fleet will boost the passenger experience by decades, feeling more like trains operated in Europe and Asia.
Amtrak promises more comfortable seats (a high bar for Amtrak's already excellent comfort levels), USB ports in addition to individual AC power outlets, free Wi-Fi, much larger panoramic windows, more "contemporary" food service with the addition of self-service options, digital seat reservation and greatly enhanced onboard customer information technology.
Amtrak will also introduce a host of new accessibility improvements with the new fleet. The new passenger coaches will feature inductive hearing loops, accessible restrooms, vestibules, and food service cars. Automated steps will also be included to speed up boarding at stations without high level platforms, while lifts will allow passengers with reduced mobility and wheelchair users to more easily board.
Overall, Amtrak is planning for a substantially brighter future with all new equipment on many popular routes. It still has a long way to go in improving the physical infrastructure on the East Coast, but many passengers should see noticeable time savings and a greatly improve experience within this decade.
Related Articles:
Featured image credited to Siemens Mobility