Virgin Atlantic rightfully claims to be one of the inventors of premium economy — a class of service which usually features a larger seat and an improved service offering that delivers a slice of luxury for a fraction of the cost of business class. However, as the aviation industry seeks to accelerate out of the COVID-19 pandemic, some airlines have been criticized for reducing their premium economy proposition.
During Virgin Atlantic's inaugural Airbus A330neo flight from London Heathrow to Tampa, on which your author was a guest of the carrier, I was excited to see how this premium economy trailblazer is still innovating with its latest product. 
With boarding well underway, I arrived at the gate some 30 minutes before departure. Premium passengers can use the priority lane, so I was onboard the sparkling new A330neo in mere moments.
We entered through The Loft space which separates the Premium and Upper Class cabins just ahead of galley 2. As I turned right, I was greeted by an airy and bright cabin, with 46 seats arranged in a 2-3-2 configuration. While this is a larger premium economy cabin, it still felt intimate. I sat in 24G, an aisle seat in the centre seat-triple.
The seat itself was exactly what I had hoped it would be, spacious and luxurious. The Collins Aerospace MiQ platform, finished in rich brown leather with red stitching, is 18.5" wide and pitched at 38". Its recline mechanism, leg rest and footrest added to my comfort.
Within the middle seat triple, in-seat power was on offer in the form of AC outlets and USB ports, plus one wireless charging pad built into the left centre armrest.
The aisle seats have adjustable armrests for accessibility — a welcome touch. And the A330neo is equipped with large overhead bins, which provided ample room for everyone's luggage on this flight.
A blanket and a small and scratchy pillow awaited me at the seat. The blanket was lovely and soft, but the pillow would have been unacceptable even in economy class. Amenity kits were not provided.  
The inflight entertainment system, Safran Passenger Innovations' RAVE 13.3" touchscreen, was lightning fast. I was grateful to be able to pair my own Bluetooth headphones to the system, since the standard headphones provided by the airline were frankly of poor quality. Virgin also provided complimentary, Viasat-powered Wi-Fi for all passengers onboard this inaugural flight.
As boarding was completed, the friendly and warm cabin crew offered welcome drinks of Prosecco, juice or water in glassware. Menus were provided before takeoff. Slightly bizarrely for an 8am departure, the menu showcased dinner, but I assume that was a launch flight snag. 
What did surprise me was the offer of sparkling wine for an additional charge. I consulted the Retail Therapy inflight magazine and learned that Virgin has implemented an easyJet Bistro-style buy-on-board menu. Whilst there was no hard sell of these items in Premium, Virgin's decision not to offer complimentary sparkling wine, even a Cava that retails at $2 a bottle, felt like a nickel-and-dime sort of approach, and a missed trick in this cabin class.
Shortly after takeoff I checked out the entertainment content. The carrier offered 170-plus films and 100-plus television series to choose from. I appreciated that entire seasons of shows were available. But only 60 films had English subtitles and just 19 were available with audio description. I went for the suitably light fare, Bullet Train.
The crew came through the cabin regularly with drinks and I was kept well refreshed. 
Premium class spirits and mixers were excellent, but the wine was a canned variety that was sadly not up to scratch.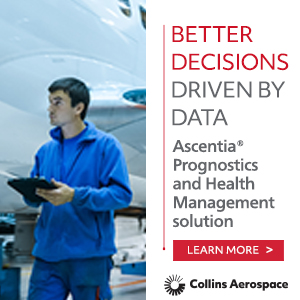 Some 90 minutes into the flight, the lunch service began. It was served on one tray on plateware with metal cutlery.
I had the Thai green curry, which was excellent. Spicy and very well cooked, it needed no additional seasoning.
During the meal a second wine service was offered, which I declined. 
Teas and coffees were offered after the meal. I had a decaf, which was quite poor, but I have yet to travel with an airline that does a good decaf.
The purser explained to me that Virgin no longer offers an after-dinner liqueur service. Midway through the flight, an ice lolly was offered.
A fresh and soft burrito snack was also offered. Then, ninety minutes before landing, afternoon tea was served. The scone was accompanied by excellent clotted cream and jam. 
As we prepared for our arrival into Tampa, I was very glad to have flown with Virgin Atlantic again, but I did feel like there was some room for improvement.
The hard product is excellent, modern, and definitely a cut above. And the crew were charming and attentive. But whilst the Premium service was overall solid, it didn't quite match the quality of the cabin. A better quality wine, an amenity kit, and a little more of Virgin's signature touches — like an Amarula service — would make this product an all-around knockout. 
Fintan Horan-Stear was a guest of Virgin Atlantic, but as ever all views are their own. 
Related Articles:
Featured image credited to Fintan Horan-Stear