Muirhead, a leading supplier of Fine Scottish Leather to the aviation, bus, coach, and rail industries, has advised the passenger transport sector to consider the life-cycle emissions of its suppliers, in a bid to raise standards in carbon footprint reporting.
The advice comes as Muirhead, part of the Scottish Leather Group, became the world's first high performance leather manufacturer to publish its independently verified* Life Cycle Analysis (LCA) earlier this year, in a pioneering move for the leather industry.
The Scottish firm — which has developed a unique, cutting-edge circular process for leather manufacture — argues the third-party assessment could become a new standard in passenger transport. It helps companies quantify the environmental impact of their activities, verify their supply chains, and back up their sustainability claims with rigorous analysis – leaving no room for 'greenwashing'.
The assessment estimates the environmental impacts attributable to the entire life cycle of a product — including the influence of upstream farming, the manufacturing process, distribution, transportation, and end-of-life disposal. According to the ISO-accredited analysis, Muirhead's 8kg CO2e/m2 LCA is currently the lowest in the world published for genuine leather and is typically 30-50% of the impact stated by other leather manufacturers.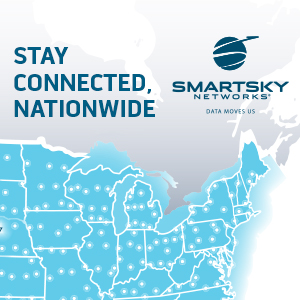 Dr Warren Bowden, Head of Sustainability and Innovation, Scottish Leather Group, said: "The need to take life-cycle emissions into account is now widely recognised in carbon footprint reporting — but its adoption in the passenger transport sector has been relatively slow. As the producer of the world's lowest carbon leather, we encourage operators and manufacturers to request transparent and measurable assessments of their suppliers' overall environmental impact — from raw material consumption, through production, to end-of-life disposal. Equally, we encourage other suppliers to ramp up their carbon accounting with a comprehensive impact assessment, and to ensure their sustainability credentials are backed by independently verified, rigorous analysis.
"By subjecting our own products to a Life Cycle Analysis, we were able to provide Muirhead's customers with independently verified sustainability data – empowering them to make a tangible impact on their own journeys towards net zero."
Archie Browning, Sales Director, Muirhead, added: "As a by-product of the food industry, real leather is naturally sustainable – and so it should be produced responsibly too. Our unique end-to-end process means we have a fully traceable, transparent supply chain, and can optimise our carbon footprint at every stage of the leather's journey – from farm to cut material and seat covers, and beyond.
"We don't need to make outlandish claims about sustainability – our industry-leading, third-party verified carbon emissions figures vouch for two decades of responsible innovation and ensure Muirhead sets the benchmark as the lowest carbon intensity leather available to the passenger transport sector. This is what makes us measurably different."
Thanks to their 100% circular manufacturing process, Muirhead and the Scottish Leather Group have been able to radically reduce their footprint without ever resorting to carbon offsetting initiatives. As revealed in its 2022 Environmental Social and Governance (ESG) report, the group is now 90% on its way to achieving net-zero by 2025 — twenty years ahead of Scotland's net-zero ambitions – and is on track to deliver zero waste to landfill by the same year.
The leather maker's long-term commitment to responsible and sustainable manufacturing has been driven by a series of multi-million-pound investments implemented over the last twenty years. The innovative process involves a patented thermal energy plant that generates heat from waste to power the tannery, locally sourced traceable hides, 'borrowing' and recycling water from its very own loch, and a pioneering 'Take-Back Scheme' for end-of-life leather products.
Muirhead's high performance leather products are trusted by more than 160 airlines, airframe and seating manufacturers globally — as well as most European bus, coach, and rail operators. Last week, the company announced it had joined the Green Cabin Alliance to reaffirm its commitment to the decarbonisation of aircraft cabins, and to advocate the use of lower-carbon and naturally sustainable materials in cabin design.
Muirhead and the Scottish Leather Group are committed to the UN Global Compact and measure their sustainability performance against all 17 Sustainable Development Goals. They have also been awarded Gold standard by the Leather Working Group and achieved an overall score of 95%, with 100% on traceability.
*All data published is third-party accredited by BSI and independently verified according to ISO14016, Environmental Reporting Standard.
About Muirhead
Muirhead, established in 1840 and part of the Scottish Leather Group, is one of Europe's oldest tanneries; it is widely recognised as a leader in responsible and future-looking innovation of a versatile range of Fine Scottish Leather for a select group of prestigious global brands. Muirhead leathers are made to travel the world – on 160 airlines, in mass transit cabins, and in the marine, furniture, and luxury goods industries.
About the Scottish Leather Group 
Founded in 1965, Scottish Leather Group (SLG) is the leading manufacturer of leather in the United Kingdom and produces the finest sustainable leather for the world's most respected companies.
Through its specialist businesses – Bridge of Weir Leather, Lang and Muirhead – the Group leads the leather industry in the responsible and sustainable production of leather and serves the global automotive, aviation, bus, coach, rail, furniture, and consumer goods sectors from its operations located in Scotland, China, and Mexico.
Featured image credited to Muirhead