One of the most intriguing mysteries in the history of modern passenger experience is which airline first designed premium economy: EVA Air or Virgin Atlantic. Both can lay claim to having created the comfort canyon-bridging product that is now some of the most profitable space on modern longhaul aircraft.
The year is certain: 1992, when both airlines can show announcements of premium economy, then called Economy Deluxe and Mid Class, respectively, but only one retains enough archive documentation to show when it took delivery of the first aircraft with premium economy, and when it launched the product into service.
Staffers from both airlines delved deep into their archives at Runway Girl Network's request, but while EVA Air was able to show documents stating that it took delivery of its Boeing 747-400 aircraft on 3 November 1992 and hard-launching premium economy on a Taipei-LAX flight on 12 December, Virgin Atlantic could only provide an internal newsletter dated April 1992 and a press release dated 27 April of that year, while a Virgin factsheet says "Premium Economy was first introduced in May 1992 as Mid Class".
After much searching, Virgin couldn't provide proof of when it actually launched the product, although the April newsletter says the airline planned to install the seats in May and June for a launch on 4 July 1992. A contemporary press release gives a July date too. Virgin gives a 2-4-2 configuration for Mid Class, meaning the product likely launched on a 747-200, since Airfleets' current and historical fleet information dates Virgin's first 747-400 to 1996.
EVA's longstanding public relations professional Mary Graybill — whose name even appears on the first press releases about "Economy Deluxe" — says that "EVA would have actually been flying passengers in its premium economy cabin within Asia before 12 December 1992. The LA route launch date is the date I know and can confirm."
Says Graybill, "Virgin may have sent the first news release. Richard Branson and Virgin are extraordinary marketers. But we believe EVA was first to actually get passengers into premium economy seats on a regularly scheduled flight."
(Your author would welcome any definitive proof from readers of the launch date of the Virgin Atlantic Mid Class product — either to @thatjohn on Twitter or via email: john@runwaygirlnetwork.com)
Regardless of which airline came first, both airlines seem to have had a similar idea for a product, both in terms of seats and in terms of how they were sold.
Jennifer Coutts Clay, in her 2014 seminal industry reference Jetliner Cabins, says "Concepts and configurations for 'prem-econ' cabins were developed by Virgin Atlantic during the 1990s," noting that the class was "originally launched by Virgin Atlantic, and subsequently emulated by about a dozen other airlines." Coutts Clay explains that "premium economy cabins closely resemble the business class products from previous years."
Indeed, "closely resemble" is the key, and not just in the seats. Both Virgin and EVA initially designed premium economy as full-fare economy seats, just as some fifteen years previously British Airways introduced its Club Class seating product, which would become business class, for full-fare economy passengers.
Even Virgin's seats themselves were a business class product. When Virgin Atlantic's product team sat down with Contour to create its first premium economy seat at the beginning of the 1990s, the airline essentially pointed at key competitor British Airways' Club World seat and asked for it at a tighter pitch but with less recline.
Chris Brady, now in charge of seatmaker Acro, who was part of the Virgin team creating Mid Class, explains that Virgin took the cradle sleeper seat that BA was using at 44" for Club World and redesigned it as a 38" recliner.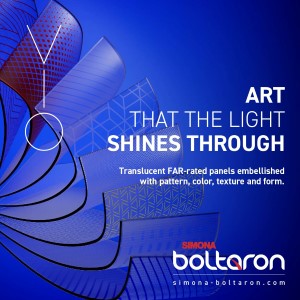 EVA Airways' Economy Deluxe seat, too, featured the 38" pitch that remains the standard today, despite downward pressure on that number from numerous carriers.
Although the width of 18.5" now feels a little on the narrow side, after 25 years of expanding in size the evolution of premium economy is heralding some narrower seats.
In an interesting industry footnote, the EVA Economy Deluxe product was manufactured by Koito, the then-renowned but now-disgraced Japanese seatmaker known these days for having falsified safety certification data, although there is no suggestion that the original Economy Deluxe seats were affected prior to the 2010 scandal.
"B/E Aerospace manufactured the initial IFE system," EVA's Mary Graybill tells RGN, noting that it was a six-inch monitor with six channels on continuous loop. Virgin Atlantic's internal comms says the airline launched with a three-inch screen, which seems astoundingly small to us now, but the sole image Virgin was able to dig up from its archives indeed appears to show a minuscule mini-screen.
That, at least, is one major design change over the last decade and a half, with premium economy screens now more than double EVA's 6", in high-definition, with many thousands of hours of content available on demand. Imagine what the designers of the next quarter-century of premium economy will be able to create.
Featured image credited to Eva Air