A handful of airlines operate morning departures from the US Northeast to London Heathrow. It is on one of these morning departures that your author got the chance to fly Virgin Atlantic Upper Class for the very first time.
Since this was an early morning departure I arrived at New York JFK's T4 only shortly before boarding. Security, especially with Clear and TSA PreCheck, was super smooth.
This morning's flight was operated by an Airbus A350-1000, the stretch variant of the aircraft. This particular airframe, registered as G-VDOT, actually operated as a testbed for Airbus from 2017 until delivery to Virgin in September 2020, a neat trivia fact for any #AvGeek.
Virgin operates its A350-1000 in two configurations. This version features 335 seats, including 44 seats in Upper Class and 56 in Premium Economy, making it quite a premium-heavy widebody.
Assigned to seat 8D in the center section, I was pleased to see overhead bins and air vents above the seats. Neither are guaranteed in the center section of new aircraft, so I was happy to see Virgin opt for them.
The overall cabin design is quite unique and breaks free from the typical bland designs many airlines select these days. The glossy white finish on many surfaces has held up well so far, but only time will tell if this remains true long-term.
While Virgin calls this seat a "suite" because it has a door, the seat is plenty private without the door, so I didn't bother extending it.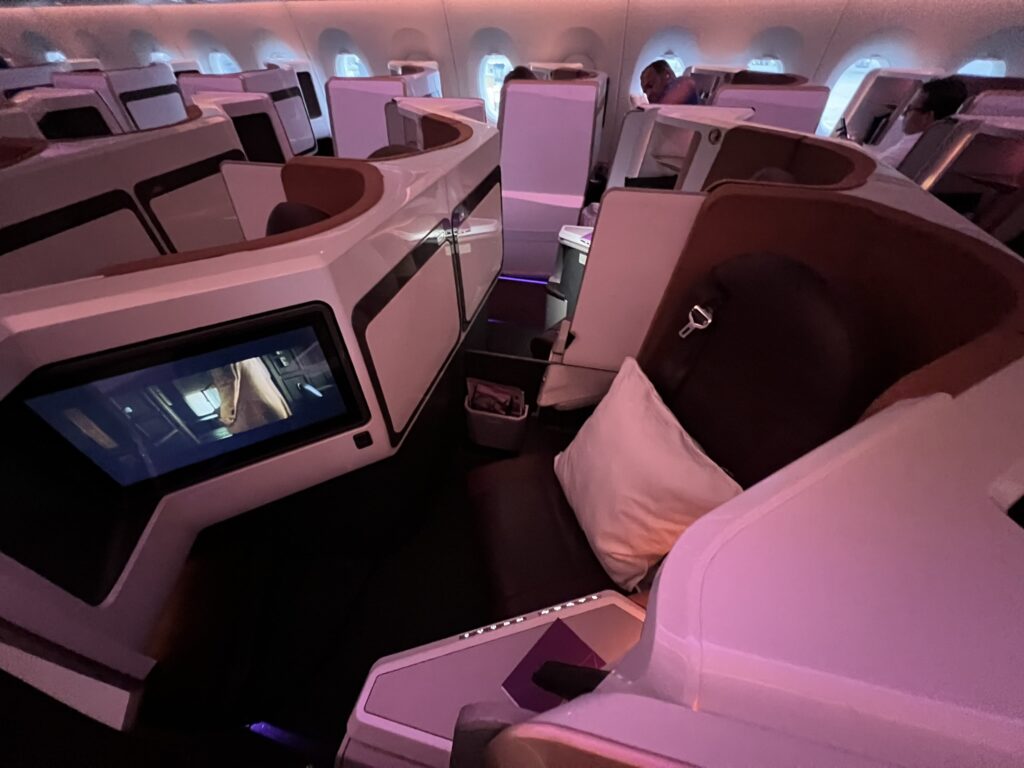 With five different buttons controlling seat movement — of which three perform different movements depending on if they're pressed up or down — I never quite got the hang of the mechanics of the seat to get into a perfectly comfy position.
I did like the fact that the seat features IFE media controls for common functions like play and pause, as well as volume control.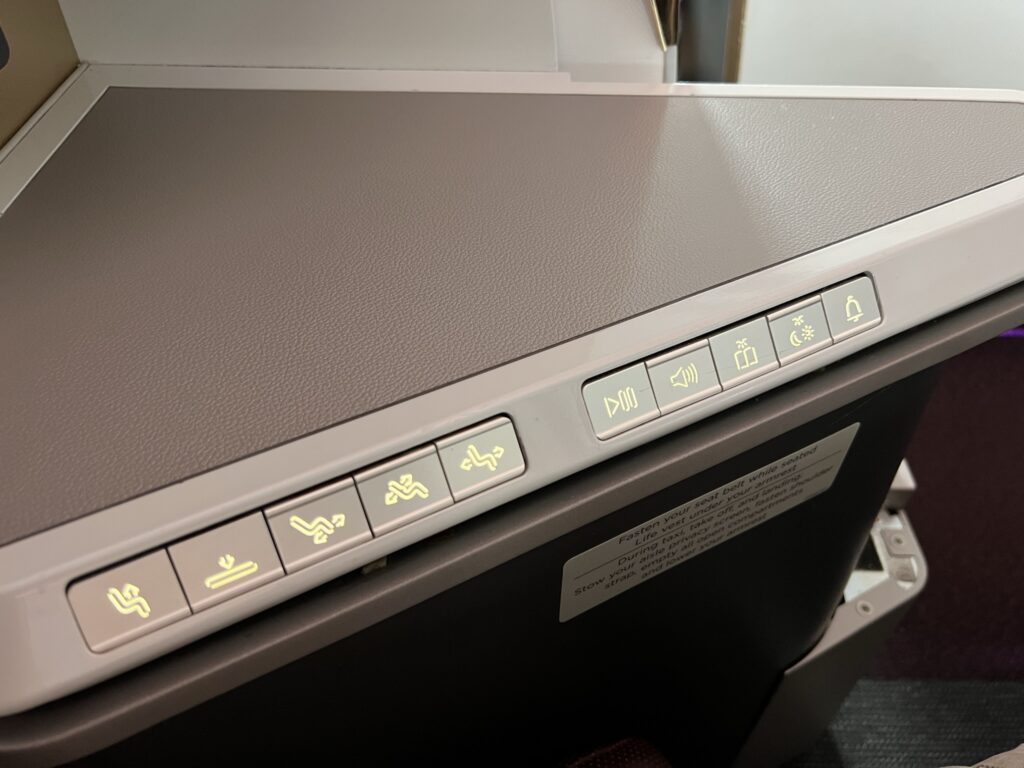 The IFE screen, tucked into the side of the forward seat and deployed with the press of a button, was large and high resolution. The custom interface and movie descriptions really fit the Virgin brand well, and I had no problem finding something to watch.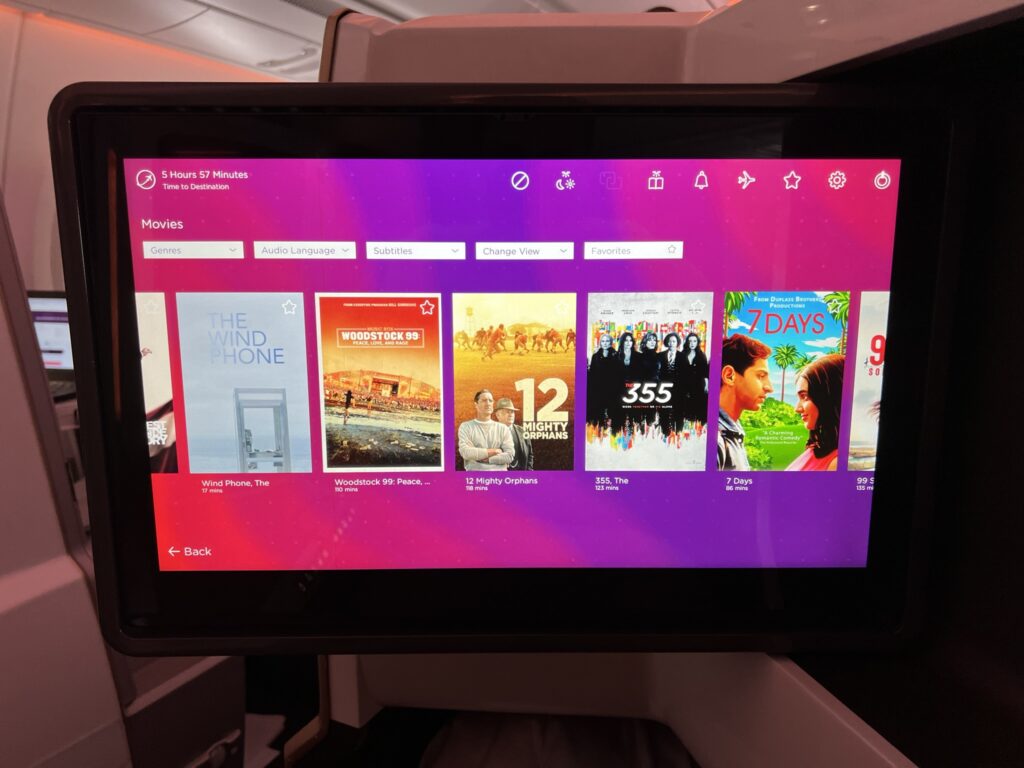 Unfortunately, the system was not unlocked until after takeoff so I could not enjoy the tail camera until we were nearly above the clouds. An option to control the system with my phone led to a 404 error message.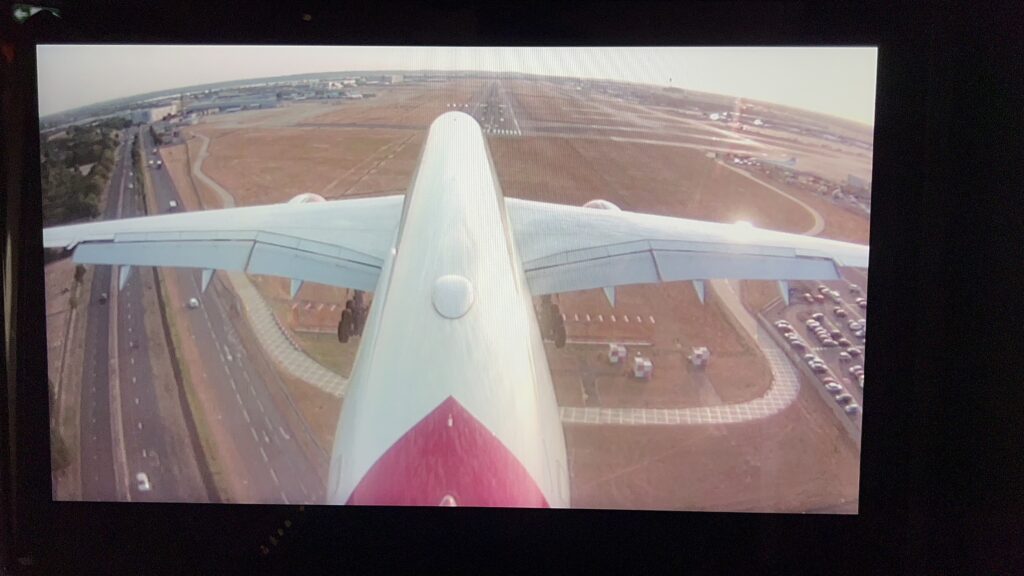 Inflight Wi-Fi, operating on the Inmarsat Global Xpress satellite network, was also available shortly after takeoff, with a $3.95 messaging plan, an $8.95 hourly plan, and a $26.95 full-flight plan on offer. Unfortunately, video streaming services were expressly prohibited in the signup flow, which was disappointing given the price points.
The connection was able to support email, messaging, and browsing, but it never felt very zippy. Several tweets with images failed to send after long stall periods when uploading.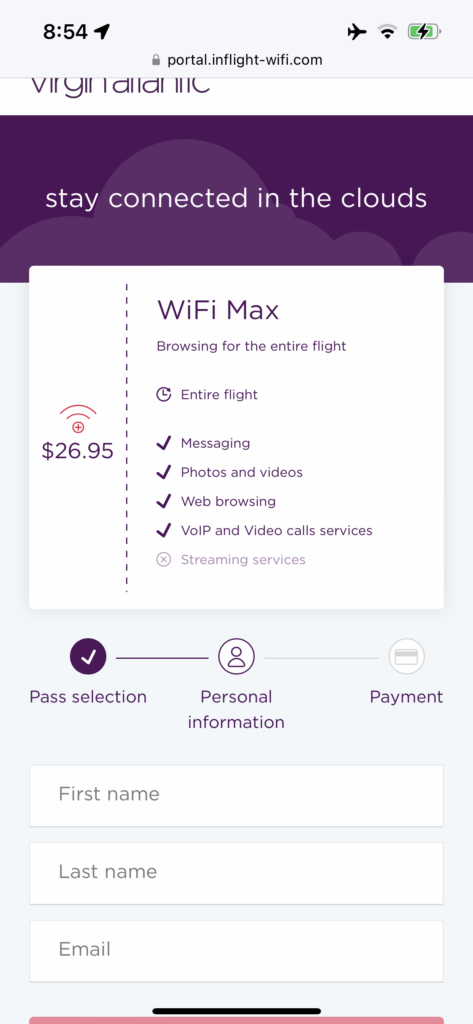 Breakfast is a tricky meal for airlines to pull off well, but the full English breakfast was hearty and tasty, served with a cinnamon roll that was a bit too hard on the outside and a side of fresh fruit.
The aircraft is equipped with an espresso machine but it was not operational. The regular coffee, however, was probably the best I've had on a flight. I loved that the coffee was served in a proper mug with custom artwork.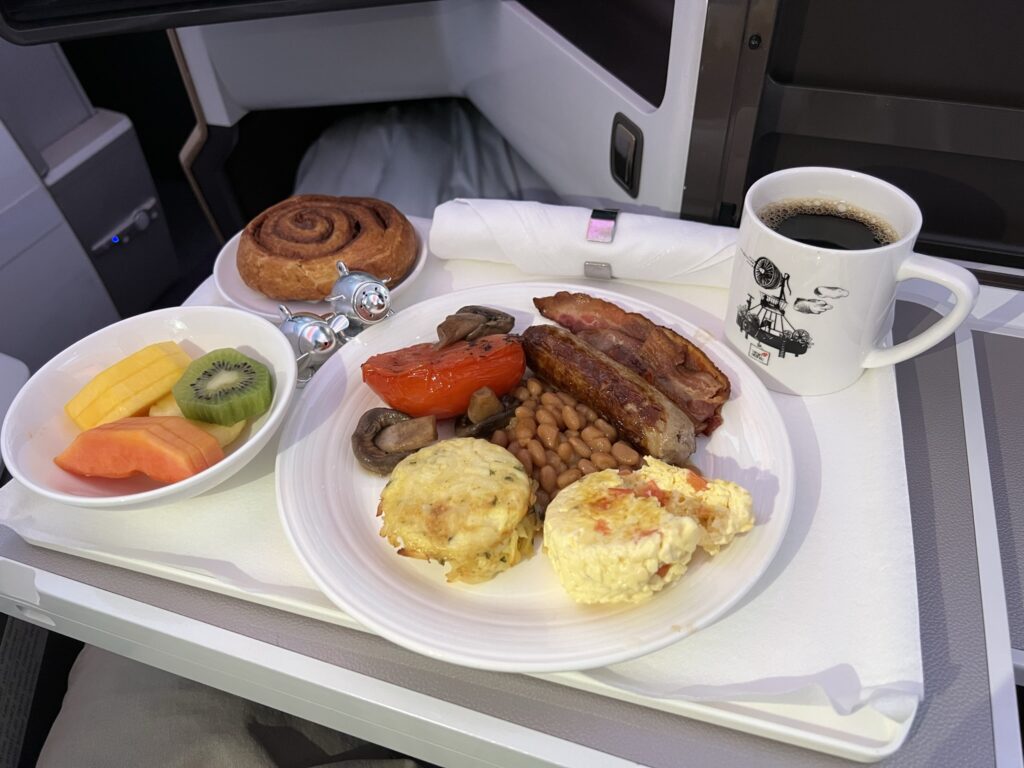 A pre-arrival meal was served 90 minutes before landing.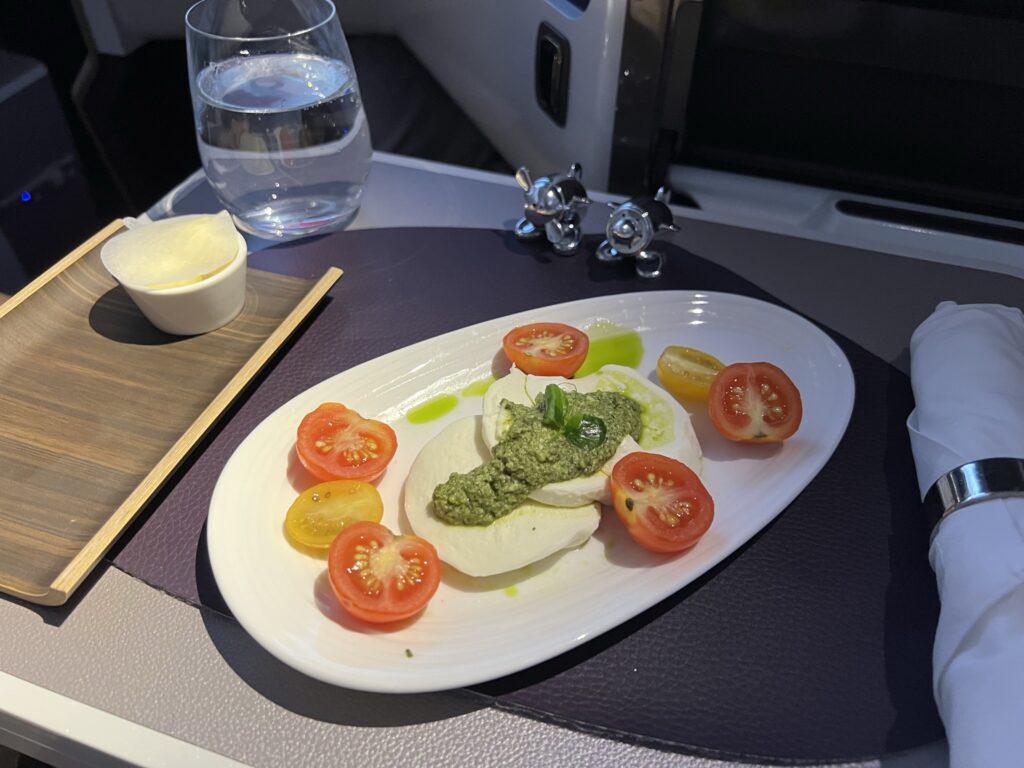 Virgin's A350-1000 features a social space called The Loft behind the Upper Class cabin. It's a nice space to get up and stretch, and it did indeed see some use towards the end of the flight.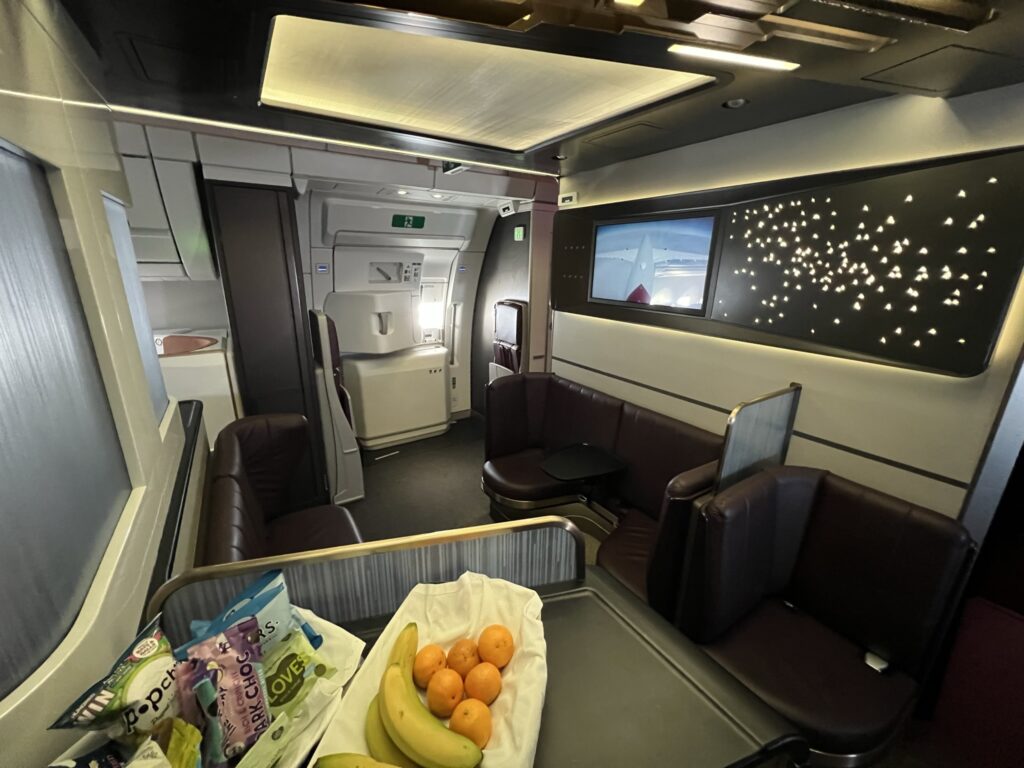 The space features a few couch-like seats and tables with snacks and drinks available to enjoy.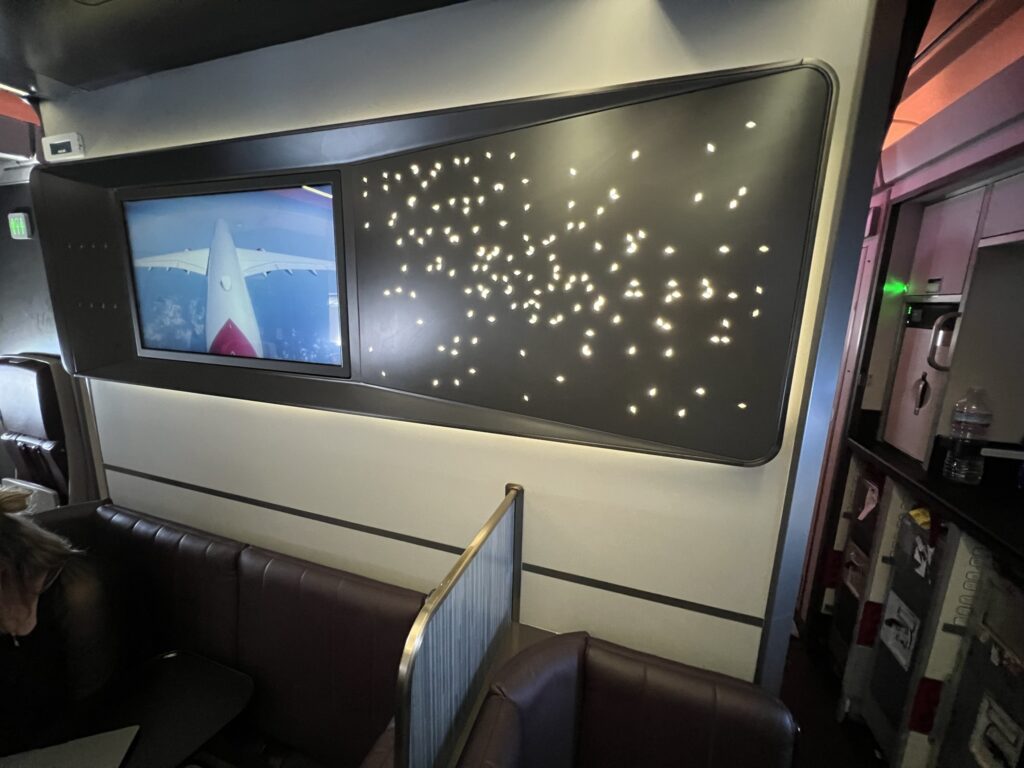 The centerpiece is a large TV that was tuned to the tail cam, but can be changed to show other limited content like artwork or calming videos.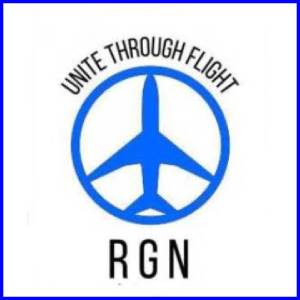 Virgin added Bluetooth capability to the screen so groups can listen to the same content, but none of the available content really featured much audio.
This would be a great amenity if Virgin offered live television on the screen (especially during big sporting events), but as it stands today I can't see anybody using this feature.
Overall, I was very impressed with how Virgin manages to balance design and branding. Its unique touch was ever-present, including on the bottom of the salt and pepper shaker where "nicked from Virgin Atlantic" was stamped, but it never felt like it went too far.
In a time when so many airlines deploy the same basic seat with oftentimes bland colors and design choices, Virgin Atlantic remains a breath of fresh air — figuratively and indeed literally, given that air vents are provided.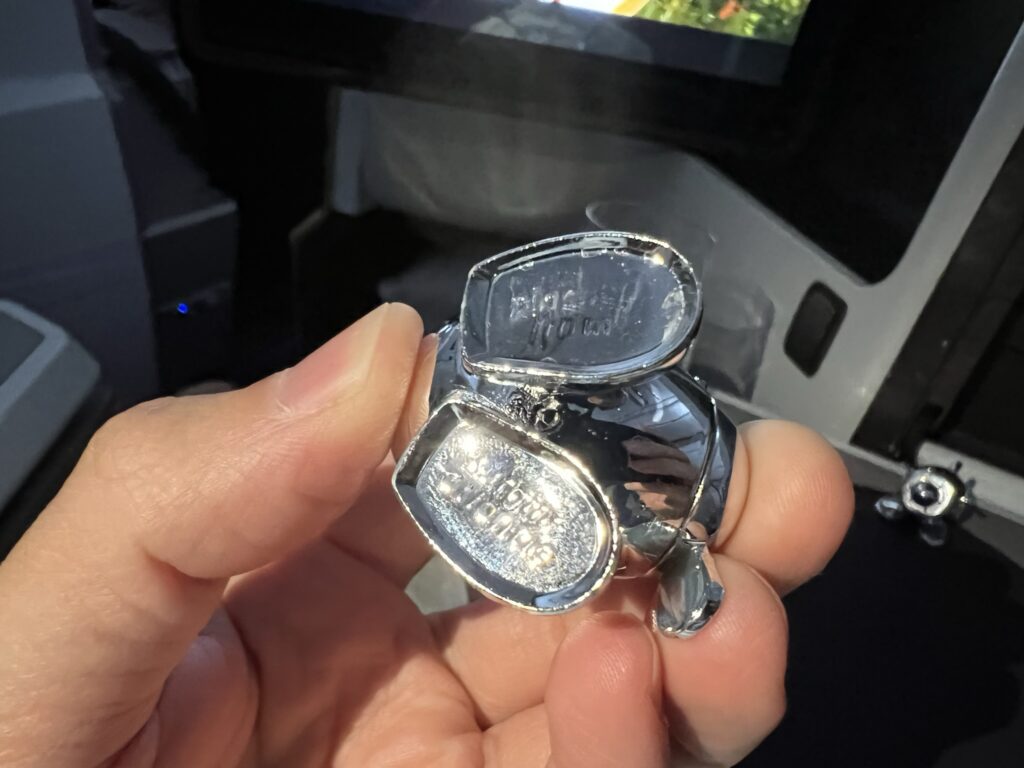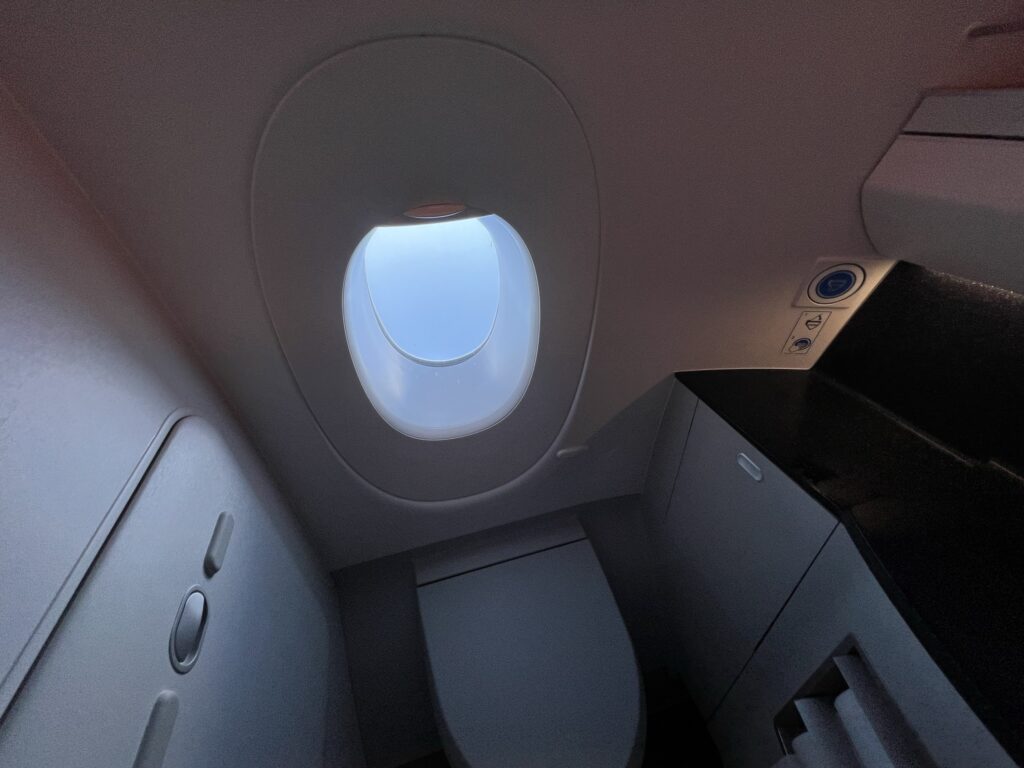 Related Articles:
All images credited to the author, Jason Rabinowitz