Increasingly luxurious bedding, co-brands with homewares companies, and a growing focus on sprucing up the look and feel of business class are all combining to make the mattress pad a soft product must-have for airlines that want to offer a premium passenger experience in their premium cabins.
Runway Girl Network sat down with Ellie Parkes, business development manager at John Horsfall, the company that most recently created the mattress pad element of Finnair's new business class soft product, to learn more.
"Since lie-flat beds have become synonymous with long-haul flight, making that sleep experience as luxurious as possible is the inevitable next step for onboard designers. A mattress pad offers an extra level of comfort as well as a reassuringly hygienic sleeping surface," Parkes tells RGN.
"Designs will vary depending on the budget and on the primary purpose of the mattress: if it's needed to smooth out a bumpy seat-surface or to soften a hard one, then the thickness of the filling will be crucial. For others the mattress is simply there to let the passenger know their 'bed' is fresh & clean — so a thin topper, in classic white fabric, is enough."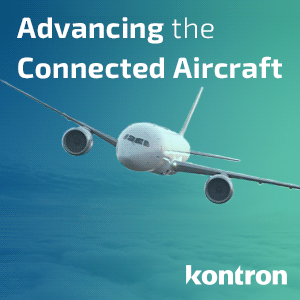 Most mattress pads feature a woven fabric cover containing a supportive, lightweight filling: polyester, foam, or a mixture. Some, though — such as Japan Airlines' first class' — offer options like co-branded Airweave Dual Mode mattress toppers in either firm or soft.
Indeed, Parkes says, "there have been some notable brand partnerships in this space, such as Casper for American Airlines. As with all brand partnerships there needs to be a considered approach as the airline version will inevitably be quite a different product to the retail one, but it still needs to maintain brand integrity. Non-branded mattresses are equal quality, and allow the airlines to create a bespoke product which enhances their own brand on-board."
When creating mattresses, John Horsfall considers five elements: comfort, weight, stowage, serviceability and appearance. Each is customised for each seat, with consideration also given to how the mattress pad needs to fold or roll, the way it is presented on the seat, if a separate bag is needed, and so on.
Serviceability is, Parkes says, a "central consideration. In particular, it's vital to understand how the chosen materials stand up to the rigours of onboard use, how easy they are to wash and dry — and how the cost of that adds to the total cost of ownership over the lifetime of the product. In terms of budget, there will often be differences between business class and first class. In business class, we might see more polyester or poly-cotton fabrics, whereas first class might see an investment in high-thread count cottons, or more costly memory foam fillings."
Sustainability is a growing consideration too, with many airlines choosing to move away from single-use plastic bags to wrap mattress pads and moving to more elegant and more sustainable solutions: a separate fabric bag, for example, or even a simple ribbon that allows the mattress pad to be tied neatly after being laundered.
Inside the mattress, Parkes notes, "we're offering all our fibre filled mattresses with our Re-Thread® recycled polyester made from GRS certified recycled plastic waste."
Looking to the future, "I think it's inevitable we'll see all airlines utilising mattress products in business class if they're not already," Parkes suggests. "Post-COVID, airlines are more than ever competing for passengers, and those travelling in premium cabins really expect great value and exceptional comfort for the price of their ticket."
Related Articles:
Featured image credited to John Horsfall/Qantas