Go ahead and go to sleep. We're living in an age where quality snoozing is something increasingly valued and appreciated. After all, Arianna Huffington just wrote a best-seller on improving sleep; airplane sleep aids are a multi-billion dollar business; and the internet is overflowing with articles titled "ten secrets for sleeping well on a plane" and "how to beat timezone tiredness". Unfortunately for all the focus now placed on superior slumbering, there's still no guarantee of truly restful sleep during long-haul travel, despite marketing materials for airline seats splashed with images of model-pretty people in lie-flat mode, their eyes closed and a smile on their lips to suggest pleasant dreams.
Restorative sleep is an undervalued benefit of flying a premium long-haul product, though one of the greatest advances in this area is the development of seats which allow a partial recline during both take-off and landing, like Qantas' new  Thompson Vantage XL "Business Suite." Though that recline allowance is only 21 to 25 degrees, according to Bloomberg, and the seats only may be fully flat at cruising altitude, it's a major step in promoting longer and more fulfilling sleep on flights.
All I ever want during an airplane flight is to sleep, there should be a:
business class
first class
mattress class w/just beds no screens

— kingston (@ikinfilm) June 5, 2016
The industry is still just beginning to embrace the concept of gate-to-gate slumber, but airlines have, at least over the last several years, come to understand that no amount of Poltrona Frau leather nor bottomless flutes of Krug are capable of tricking a body into believing that it's in a real bed. After all, a body lying supine has different demands for support and comfort than a body sitting upright, and yet the vast majority of premium cabins feature one seat for all positions (notable exceptions being Etihad's A380 First Apartment and Lufthansa's 747-400 First Class, with a bed separate from the seat).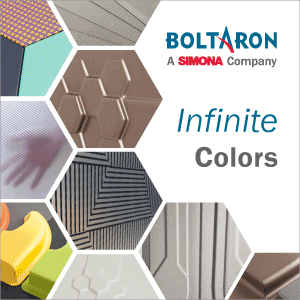 The remedy now lies in mattress pads, thin cushions fixed with elastic straps or simply laid on top of a fully flat seat in order to smooth out the lumps, bumps, and cushion divisions of the seating surface.
Airlines currently employing mattress pads include Lufthansa (First), Cathay Pacific (First), Singapore Airlines (Suites, First, Business), Japan Airlines (First, Business), ANA (First, Business), Korean Air (First), Asiana (First), Etihad Airways (First, Business), Qatar Airways (First, Business), Emirates Airline (First, Business), Qantas (First, select aircraft in Business), Swiss International Air Lines (First), Virgin Australia (Business Premier), United ("on request" in Polaris), and American Airlines (select routes in First, Business).
The topper appeared on AA just last summer, alongside other amenity improvements including pajamas and larger meals for the carrier's longest routes, such as LAX-AKL, LAX-SYD, LAX-HKG, and DFW-HKG.
For especially finicky sleepers or simply those seeking the best inflight rest possible, a few mattress toppers stand out. These are the three to note:
Virgin Australia's memory foam
The memory foam pad is especially unique as it's available on more than just international flights with the 777; the airline's A330s added it as an amenity in 2015, meaning good sleep is now possible on select domestic routes served by this aircraft. In a post from the same year, Gary Leff extolls VA's Business Premier seat as a "sleeper for the future," saying: "Already they offer fantastic service and good food…and they don't just offer pajamas but also bedding. The mattress pad they use on their current Boeing 777 seats is simply super comfortable. A blanket and small pillow isn't enough…but I can manage that myself most of the time. I usually find myself trying to snag a second blanket so I can use one as a mattress pad and the other as a sheet. Virgin Australia gives you a real, thick mattress pad that's better than what some airlines have in first class."
Etihad Airways' COCO-MAT
Partnering in 2014 with Athens-based sustainable bedding company COCO-MAT for its First Class mattress toppers was the result of two years of research on inflight snoozing in conjunction with the American Centre for Psychiatry and Neurology (ACPN) in Abu Dhabi. Dr Yousef Abou Allaban, managing director of the American Centre for Psychiatry and Neurology, noted that Etihad Airways approached them with "the clear understanding that sleep is not just a luxury, but a physical necessity which affects every traveller on every level."
The topper, part of a bedding overhaul including Frette 100 percent cotton sheets, is made from extracts of the Hevea tree, a "healthier alternative to standard petroleum-based foams" and is a natural rubber known for its elasticity. It is perforated with "tiny holes to create a perfect ventilation system, enabling the material to breathe and regulate body temperature".
Japan Airlines' Airweave
"Would you like rest?" That's the question cabin crew will put to you on Japan Airlines if they spy you preparing for sleep. Answer in the affirmative and the follow-up query is if you'd prefer your mattress soft or firm. Either way is a winner, as Japan Airlines utilizes a Airweave "dual mode" mattress topper in both business and first class and, if it's not comfortable on the first try, you may have it flipped to experience the other side. The newest version was introduced in both business and first classes in January 2014. I experienced it just yesterday, flying the "JAL SKY SUITE" on the Boeing 777-300ER from Tokyo-Narita to New York-JFK. Unzipping the breathable cover, I noticed that the mattress' inner fill is not unlike the construction of the biological definition of a neural network. A better visual might be to imagine looking at a cutaway of a Scrub Daddy sponge. Such an open structure allows for easier body temperature regulation and decreases the chance you'll wake up with your fancy first class pajamas soaked in back sweat.
Related Articles: