There's a clear trend of airlines working with luxury suppliers of bedding for their onboard soft product in business and first class, lending a little bit of the upmarket brand aspiration of a Givenchy or Saks Fifth Avenue – or the upstart home-market feel of a Juli Grbac or Martin Grant – to spruce up hard product that can often feel a little greige.
But some airlines are moving away from the rarefied heights of über-luxe brands to more approachable, relatable companies with which passengers may already be familiar. I was struck by the recent partnership between American Airlines and direct-to-consumer mattress specialists Casper for their recent onboard products as a change in this trend, so I took the chance to speak with Ronald Loh, business development manager for Europe, the Middle East and Africa at soft product powerhouse WESSCO International, the company that worked with the two brands to create the new range of bedding.
WESSCO has a fair amount of experience in this part of the industry, expanding beyond the amenity kits that the company is perhaps best known for. "We have a number of programmes that have been onboard for the past few years which includes our award winning COCO-Mat bedding programme onboard Etihad's First Class Suites, and Hawaiian Airlines premium cabin programme with Sig Zane Designs," explains Loh.
Clearly, Casper is a premium brand, but it's direct-to-consumer, which is an interesting shift from what's come before. In the airline soft product context, that's an unusual choice: usually it's a partnership with a luxury-aspirational-yet-achievable brand like Porsche Design, The White Company, Salvatore Ferragamo or Shanghai Tang.
Casper is well-known for its advertising on podcasts: listen to an Audible book while you create your Squarespace website reclining on your Boll and Branch sheets atop your Casper mattress before using your Squatty Potty, goes the joke among regular podcast aficionados.
"If you take a look around the space, as a premium and D2C [direct-to-consumer] brand, it has been quite the disruptor," WESSCO's Loh tells RGN. "Here we have a brand that is not only of quality but affordable, and is exposed to passengers on the First, Business and Premium Economy class flights, which truly adds value to the airline, brand, as well as passengers as they'll get to better understand the brand first hand prior to testing their retail products."
As an initial per-class breakdown of the offering – provided by WESSCO, at the time of product creation, which of course means that in-service evolution of the list may differ – American provides:
Flagship First Class – Long-Haul International Routes: Mattress pad, pillow, duvet, day blanket, lumbar pillow, pyjamas, slippers

Flagship First Class – Transcontinental Routes: Pillow, duvet, lumbar pillow, day blanket

Business Class – Long-Haul International (SYD, AKL, HKG): Mattress pad, pillow, duvet, pyjamas, slippers

Business Class – Long-Haul International and Trancontinental Routes: Pillow and duvet

Business Class – Pacific Routes: Pillow, duvet, slippers

Premium Economy: Lumbar pillow and day blanket
WESSCO sent me a set of the bedding samples to try out (without the mattress pad, which is really seat-centric), and indeed I took the opportunity to use them during a highly scientific, peer-reviewed, double-blind controlled series of naps on my sofa.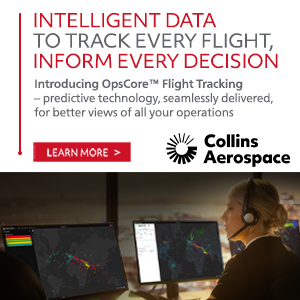 The main pillow has a surprising amount of heft to it for such a small cushion, with – to my mind – the perfect amount of bounce. Even the smaller lumbar pillow is easy to fold over for a snooze, and the little lumbar pillow is ideal for tucking in that one spot that doesn't fold properly when snoozing, whether in a flatbed, in a Z-position or in a recliner.
On a relatively warm spring afternoon (a temperature profile I nicknamed "the flight attendants are chilly in the galley") the lighter day blanket was perfect, but curling up on a cooler evening (profile name: "they've turned the heat down, thank goodness") the thicker duvet was a delight.
In what may be the biggest compliment I can pay WESSCO and its American Airlines partners, I've actually kept the duvet tucked over the arm of a sofa for visitors who feel chilly or in the event of unexpected nap requirements, and the lumbar pillow has made its way to my desk chair for those moments when I need a bit of extra lower back support.
I particularly like the whimsy of the eyelashes on the slippers and the modern, "I might actually buy this at Lululemon" stretchy athleisure pyjamas.
"As you can see, the design and branding is significantly more discreet than the previous AA sleepwear, such that one can wear the product casually without it screaming American Airlines or the brand," Loh says.
Indeed, this is a smart brand differentiation move on American's part. I remember passing a couple of pairs of airline pyjamas to a family member a couple of years ago and noting that the American and United PJs were practically identical in a "bit of blue ribbing with logo on a background of grey-black" kind of way.
The collection is still a co-branding exercise, mind: every item has identically sized Casper and American tags.
It does, however, strike me that the collection is a bit too grey-on-grey. American hasn't been the boldest with its seat design: its 757 and 767 late-life refurbishments have been downright boring, while the initial Zodiac Cirrus 777-300ER seat was conservative. The saga with the Concept D seat, too, meant that the Super Diamond replacement seems more a "let's get this on the planes" effort than a radical rethink of the onboard landscape.
American Airlines has one of the most intricate aircraft tails in the industry, whatever your avgeek feelings on it, and a natural advantage in the red, white and blue stakes from its name alone. I'm not suggesting any Flag Code-transgressing, novelty-boxer-shorts prints, but it feels like a missed opportunity not to at least add some flair: zoomed-in stripes at the corner? An on-brand red on the duvet, blue on the day blanket? A pop of colour on the lumbar pillow? Some bright red slippers?
One possible model is Lufthansa, which itself is also updating its onboard soft product in business class, featuring a new Van Laack-cobranded sleep shirt together with a mattress pad from well-known German bedding manufacturer Paradies – another example of working with a homewares company familiar to customers rather than a luxury brand.
The new products, badged as the Lufthansa Dream Collection, will initially arrive on longer intercontinental flights (more than ten and a half hours) and feature a welcome splash of that signature Lufthansa golden yellow on the new pillow.
I'll be watching with interest to see if other airlines join American and Lufthansa on the relatable brand trend, or whether we see a return to the more luxurious end of the market, especially in the long sunset of international first class and the rise of business. One thing's for certain: this all provides a big boost to #PaxEx for people flying up front.
Related Articles: