When momentous occasions happen, there are times when you're especially glad to be able to be online in the air, as I was on an Air Canada flight on 9 September 2022, the day after the death of Queen Elizabeth II — and the day that Apple released its new iPhone for sale.
I had two key reasons to buy connectivity that day: first, a time-limited, want-fast-Internet-now scramble to order the phone 45 minutes after takeoff, before delivery times went a month out; and second, a much longer requirement for streaming news for the rest of the flight.
By and large, the Gogo 2Ku service — yes, now Intelsat, but still sold as Gogo using the gogoinflight domain, and referred to throughout by Air Canada as Gogo — performed impressively, and at times I was struck by how much the service felt like a home connection, eight miles high.
Air Canada offers a variety of connectivity options on its Airbus A330-300s, split between three speeds: Browse, Stream and Ultimate. These have one-hour or full-flight pricing options (for the seven-and-a-bit hour Lyon-Montréal flight) set at:
1 hour Browse: CAD 8.75, about USD 7
Full-Flight Browse: CAD 19.25, about USD 15
All Day Browse (for all Air Canada Gogo flights): CAD 34.95, about USD 27 
1 hour Stream: CAD 10.75, about USD 8
Full-Flight Stream: CAD 27.75, about USD 21.50
1 hour Ultimate: CAD 14.25, about USD 11
Full-Flight Ultimate: CAD 34.50, about USD 27
Air Canada Plan (all Gogo services for one month): CAD 89.95, about USD 70
At just under double the price of the Full-Flight Browse option, the Full-Flight Ultimate tier seemed fairly reasonable. But, with a connection on Air Canada, I would have considered the All Day Browse if Air Canada had provided information upfront about which aircraft offered Gogo connectivity.
The gate-to-gate Ku-band satellite connectivity worked well, and I was able to sign up and get online during a surprisingly long taxi around the relatively small Lyon airport.
The signup process was something of a mixed bag. I appreciated the ability to avoid registering and pay with a quick double-click using Apple Pay, which is a big plus when compared with the often slow and clunky signup processes. But despite the ability to use multiple devices — not simultaneously — being advertised during signup, there was no way to do this when paying with Apple Pay, presumably since I hadn't signed up for an account and didn't have a password, and the system didn't send me one.
From the flight attendants the response was a very franco-canadien "euhhhhh", so I hopped onto a webchat with the Gogo team and it was sorted very swiftly by presenting me with an entirely new full-flight credit to use on my laptop. My phone continued to work during the flight… so, success in the workaround.
I tried a wide variety of streaming TV services. All worked well at lower, sub-HD resolutions, and at times higher resolutions of 720p worked well. 1080p, however, was very spotty and didn't sustain without buffering gaps.
The experience over France and the UK was excellent, with YouTube 720p well supported, TikTok and Instagram videos a bit slow but usable and text/image based socials like Twitter just fine. And I ordered that iPhone with only a couple of blips of a "you're buying a phone for delivery in France over a Canadian connection, is this credit card fraud?" nature.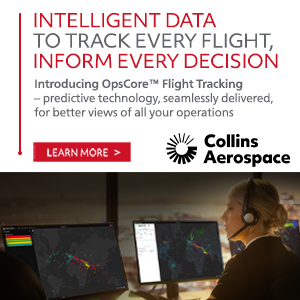 Once we got across the Atlantic south of Iceland, though, 720p started to jitter out and only 480p was reliable. Equally, socials on my smartphone felt less 4G and more low 3G, with TikTok videos not able to load while playing the previous video and even Twitter stuttering through video placeholders.
Could this have been some sort of throttling? Perhaps. Air Canada and Gogo say that "because of capacity limitations, users of this pass may experience slower transmission speeds after downloading or uploading high levels of MB within an hour".
I honestly don't consider streaming a single YouTube channel a "high level of MB", whatever that means, for a service presented as "premium quality Internet service that supports higher quality streaming". Whether a result of throttling, satellite capacity, service levels or something else, it was disappointing.
And the system really, really didn't like my ExpressVPN connection when I tried, with long loadtimes even for non-video pages and unusable video when the VPN was active.
I can't really speak in terms of raw speed either, not least because Speedtest.net was only intermittently available and fast.net reported a 503 Service Unavailable error from the service's IP address.
Overall, sustaining 480p with very few blips is perhaps the best overwater inflight connectivity your journalist has experienced. The caveat, though, is overselling the experience at the point of sale. "Premium Internet service that supports higher quality streaming all flight" was what Air Canada promised, but it wasn't delivered. 
I'm an aviation journalist who has covered connectivity for more than a decade, so I'm sympathetic to the reasons why delivering that overwater is tricky. But the industry needs to be up front and honest about that, rather than overpromising and underdelivering. Regular passengers are entirely within their rights to be less sympathetic.
Related Articles:
Featured image credited to John Walton