One of the long-understood benefits of offering Ku-band connectivity is that there exists a patchwork quilt of Ku satellites around the world. So, in the unfortunate event that one satellite fails, there is redundancy for at least large swaths of that Ku quilt.
The 10 April announcement that Intelsat is experiencing a service outage on the Intelsat 29e satellite is certainly not welcome news for airlines and their passengers. After all, Intelsat 29e provides important spot beam coverage over the North Atlantic, and Intelsat is confirming that the outage "continues to affect maritime, aeronautical and wireless operator customers in the Latin America, Caribbean and North Atlantic regions."
RGN reached out to Panasonic Avionics – anchor tenant on Intelsat 29e – as well as Gogo, and Global Eagle, the latter of which forged a relationship with Intelsat in 2016, but did not specify exactly if 29e was part of that play.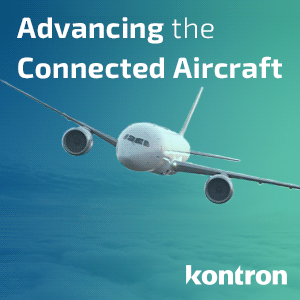 A Panasonic spokesman immediately responded to RGN, saying: "Intelsat has alerted us that the IS 29 satellite is experiencing technical problems, and they are working with both Panasonic Avionics and their supplier to resolve the issue.
"Panasonic has designed its global communications network to seamlessly manage these kinds of situations and to ensure a consistent quality of service to our airline customers and their passengers even when these kinds of events occur."
A Gogo spokeswoman told RGN: "We announced we were on the 29e in late 2016 but transitioned away from the 29e in May of 2017. The 29e may show up in FCC filings, but we are now not on the 29e."
Gogo later issued a formal press release in which it stated that it "does not utilize capacity from Intelsat's 29e satellite. Contrary to certain analyst commentary, the company shifted capacity from Intelsat's 29e satellite to Intelsat's 32e satellite during 2017."
A Global Eagle spokesman told RGN:
Global Eagle has not used IS-29e since Q4 2018; we are utilizing other satellites in the Epic fleet as part of our European coverage area. As such the outage has not had any effect on our services.

The IS-29e failure highlights that Global Eagle's open network architecture approach, in partnering with multiple satellite operators not only matches the customer requirements but also supports instant switch in scenarios where satellites fail.

This is unique to Global Eagle where we are not dependent on single proprietary satellite solutions. There is definitely a risk with alternative solutions where single-threaded coverage is binary in availability.

Incidentally, in the region of IS-29e, Global Eagle is using 3 overlapping satellite footprints, which is reflective of our commitment in meeting the route requirements of our customers.
RGN has circled back to Panasonic to see if it can detail which Ku satellites will be employed as back-up.
In its statement, Intelsat explained that the 29e propulsion system on 7 April experienced damage that caused a leak of the propellant on board the satellite resulting in a service disruption to customers on the satellite.
"While working to restore the services, on 9 April, the satellite experienced a second anomaly that caused a loss of communications to the satellite. Communication with the satellite has been intermittent. Intelsat continues to work with the satellite's manufacturer, Boeing, on recovering communication. The Intelsat customer-facing team is focused on migrating customer services from Intelsat 29e to other Intelsat satellites serving the region, as well as third party services," said the firm. It added that it will not make a determination of financial impact until the conclusion of the recovery mission.
Many airlines' IFC is supported by Intelsat 29e. Lufthansa, Aer Lingus, United and American flights are among those offering Panasonic Avionics' Ku-band connectivity solution on board. When Intelsat 29e successfully launched in January 2016, the Boeing-built satellite was heralded as a major milestone for "high performance services" and Intelsat said it felt the satellite would prove to be a tipping point in delivering spot beam coverage over the North Atlantic and across the eastern US, and into the Caribbean and South America.
A passenger who flew on an Aer Lingus transatlantic flight to Dublin this weekend told RGN the airline informed passengers that inflight Wi-Fi was not working on the flight because of the satellite outage.
Intelsat 32e could perhaps step in and help save the day in key regions, as it blankets the highly trafficked Caribbean and North Atlantic regions. RGN sought comment from Intelsat, and a spokesman said: "As we have stated, the continuation of our customers' service is our utmost priority and Intelsat has been working closely with customers on Intelsat 29e and enacting alternative restoration contingency plans."
But HTS deals between IFC providers and SES were also brokered, with Panasonic, Gogo and Global Eagle contracting for capacity on SES 14, which is positioned at 47.5 degrees West and might also prove pivotal now in providing back-up capacity to Panasonic, as it has North Atlantic coverage.
We await further clarity from Panasonic. But it is notable that layered capacity for IFC – among the long-touted value propositions for Ku – will now be tested.
Related Articles: