2022 is the year when airlines, designers, seat manufacturers — and indeed passengers — are looking for more in premium economy. The class in the middle's standard of about 20 inches wide and about 38 inches of pitch hasn't much changed in the thirty years since it was introduced, but with seatmakers and some airlines edging into new recliner-plus seating, the market is ripe for change.
Enter, or rather re-enter, LIFT Aero Design, shortlisted in the Crystal Cabin Awards this year for Paradym, its proposal for wide seats for a new generation of wider planes. This concept took into account the fact that humans are just bigger now than they were in the 1950s when the 17" standard width of airplane seats was decided, and would certainly require a shift in aircraft design.
But with pressure on premium economy coming from a variety of directions, whether that's the premium leisure market, COVID-era proximity preferences, corporate/personal belt-tightening, or the Europe-Asia Russian overflight ban situation with which the Tokyo-based LIFT is so familiar, the design house is proposing a new "Paradym for right now" concept, with wider seats featuring convertible functions that can be sold in a variety of ways. 
Managing director Daniel Baron explains to Runway Girl Network that, "in the pre-COVID, pre-invasion days of 12 hour flights with intense fare competition, airlines could fill economy class to the gills. In certain markets, such as Asia to Europe, those flights are now sometimes 15-16 hours, with very high fares. Meanwhile, some large corporations are reducing long-haul business trips to a minimum. '
"And," Baron predicts, "the situation is not expected to improve anytime soon."
As a result, Baron says, "expectations of physical wellbeing for 15 hours in economy class will naturally rise. We looked at this very changed big picture and realized that there is potential for Paradym to create a totally new category. It would deliver more comfort than standard economy, with more flexibility than the current premium economy, for both customer and operator."
On current widebodies like the Boeing 777, Airbus A350 and Airbus A380, Paradym would be installed in a 3-3-2 configuration with extra wide seats enabling three classes, or ancillary revenue types, to be offered.
The first is as a wider-than-economy seat of around twenty inches' width, amplifying the idea used by American Airlines in its initial layout of its Boeing 777-300ER (where Main Cabin Extra was nine-abreast and regular economy ten-abreast) and by French long-haul low-cost airline Air Caraïbes, where its A350-900 premium economy is the nine-abreast economy class [PDF] that is regular economy on full-service airlines. (For now.)
The second model is a middle-seat free product, in essence the Eurobusiness model.
The third uses the convertible nature of the seat to create a fully flat bed that stretches across the span of the three wide seats to allow a sort of economy flatbed product.
Crucially, the wider Paradym seats — compared with, say, the Air New Zealand Skycouch — give more than a foot of extra seat length, ending up somewhere between five and a half and six feet depending on airframe and exact configuration.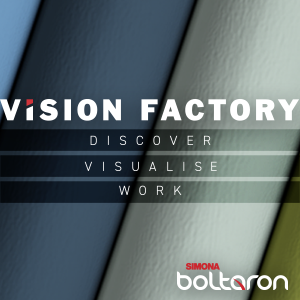 "Large legacy carriers, with multiple classes installed on hundreds of aircraft, are probably going to stick with the traditional way of separating seat hardware by cabin," Baron suggests.
He continues, "We are aiming mostly at long-haul leisure operators or new LCCs/hybrids, who need maximum flexibility to make their model work. And more than ever, airlines need seat hardware that can be leveraged to maximize revenue on every sector."
Baron cites "the flexibility of Paradym [and its] ability to sell different products from the same triple, just using the armrests, makes it perfect for this new era." 
Airlines, he explains, have responded "certainly different and very interesting" to the concept.
Related Articles:
Featured image credited to LIFT Aero Design