Air New Zealand's next-generation Boeing 787-9 Dreamliner — one version of which will fly its ultra-longhaul flights, including nonstops to New York — has broken cover after its business class seat was revealed in February.
Air NZ is ticking almost every passenger experience innovation box on this 787, especially with the ultra-longhaul version that offers a total of seven seating and sleeping options despite notionally being a three-class aircraft.
There's a business-plus product in the front row of each business class cabin. A fully flat business seat with direct aisle access. A modern premium economy seat, and a massive cabin of them — 52 seats! Extra-legroom economy. The Economy Skycouch nap surface product for children and/or Hobbits. Regular economy seats with big IFE screens. And, on its ultra-longhaul flights, six Economy Skynest bunks, pending regulatory approval.
Much as with its current generation of seats, Air NZ will have two configurations: longhaul and ultra-longhaul, which breaks down to:
longhaul: 4 Luxe, 22 Business Premier, 33 Premium Economy, 213 Economy
ultra-longhaul: 8 Luxe, 42 Business Premier, 52 Premium Economy, 125 Economy
Let's start at the front of the plane.
The Business Premier seat and the Business Premier Luxe business-plus product is new: Air NZ is the launch customer for Safran's new Visa seat, which is arranged as an inward-facing herringbone where all seats face the aisle, much as Air NZ's current seats do, though seemingly with a bit more privacy. Only the Luxe seats have doors, and these can also do partner dining. RGN will have more on this seat soon.
Premium Economy, an Air NZ PR representative told RGN, is the ZIM ZIMprivacy PC02, already flying with Swiss and soon to be flying with Lufthansa. This is a fixed-back seat, and Air NZ is planning to pitch it at 41", two more inches than Swiss. It's a solid premium economy seat but nothing in particular to write home about other than the seat pitch and what seems to be a little self-service section at the rear of the premium economy cabin.
Economy is the HAECO Vector 2 product, the Air NZ PR representative told RGN, and will will appear in both regular economy at 31" pitch and as Economy Stretch at 35". That regular economy pitch is pretty average for longhaul, but 2" less than Qantas is planning to offer for regular economy on its significantly wider Airbus A350 ultra-longhaul Project Sunrise flights from Sydney to New York.
Next up comes Economy Skynest, which the Air New Zealand materials place at the front of the economy cabin at doors 3, as six pods in the centre section of economy class.
Based on a few discussions your author has had about bunks and other monuments, I shouldn't imagine much of a certification issue given that it will be positioned at doors 3 where there are attachments for heavy monuments like lavs and galleys, and won't be occupied for taxi, takeoff and landing.
The big question about the Economy Skynest is passengers' willingness to pay when it comes to the Skynest's economics. Does it need to break even compared to the economy class seats that the airline could put there in its place?
Air NZ cites Skynest as 80" long, which works out to between two and three rows of the centre section of economy class, so six or nine seats. Let's lowball it and choose six to make the maths easier, although with the structure it could easily be nine. We'll also assume that the weight of the Skynest is roughly equivalent to the weight of six passengers plus their luggage.
The lowest cost of nonstop economy between Auckland to JFK that Air New Zealand is currently selling — in early 2023 — is approximately US$2250 return, which means each Skynest needs to make half the same amount per trip, but let's call that just over $1000.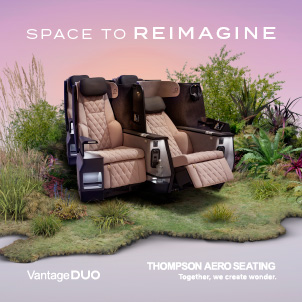 Auckland-JFK, which starts this coming September, is currently expected to take about 17-18 hours of flying, which would just about allow for four four-hour slots per bunk. That feels like the minimum amount of nap time that would be reasonable — longer nap slots would of course need to cost much more.
The immediate question that pops up is whether nap slot 1 can and should be priced more than nap slot 2 or 3, but assuming all are priced equally, Air New Zealand would have to charge just over $250 for a nap to break even. (That would be over $375 if we had assumed the Skynest replaced nine seats.) 
By comparison, the Skycouch is $549 for the entire flight, and an exit row seat is $105. A seat in premium economy is approximately $1100 more than economy.
Now, Air NZ needs to attract 24 passengers per flight for a nap to make the economics work, and that's some 20 percent of the 125 economy passengers on board this ultra-longhaul version.
Your author ran a quick, entirely unscientific Twitter poll on the subject:
Total price per single nap, and you don't get to choose which nap slot you get of the 4 x 4-hour slots available, or which bunk.

— John Walton 🏳️‍🌈🇪🇺 (@thatjohn) June 29, 2022
Now, Air New Zealand might well think that just having the Skynest is enough of a halo product to attract economy passengers to its flights, so it doesn't have to break even. It might also be able to convince frequent flyers to part with their points for a nap.
But Skynest or no Skynest, this high-premium Dreamliner, with its large business and premium economy cabin and total of seven products on board, is definitely the shape of longhaul travel to come.
Related Articles:
Featured image credited to Air New Zealand