Several new seating products, familiar from the stands at the Aircraft Interiors Expo, stand out in their extra space, comfort, functionality and features in the world of widebody premium economy and narrowbody business class — beyond adding a legrest and extra recline to the recliners with which we're all familiar. Yet looking back at developments since April's AIX, it seems that there are further green shoots of growth for these "recliner-plus" seats after quite some time of seatmakers sowing the proverbial seed.
First up: Rockwell Collins' Air Rest seat, a shell-backed, slide-forwards seat that débuted recently on board Oman Air's Boeing 737 MAX aircraft on a thirty-shipset contract for delivery through 2022.
Air Rest is deeply impressive as a premium product, providing numerous options for storage and a double-sized table that will more than satisfy today's device-space-hungry travellers. This is a top-notch seat that is both visually and functionally a step ahead of the recliner pack, making it clear even at a glance that an airline has invested in its hard product — a smart move for a seatmaker to offer, and a smart move for an airline to select.
Rockwell's material and fabric dress choice at the Aircraft Interiors Expo, too, hit a striking combination of greys, blacks and reds in styling that struck more than one observer as Star Trek-inspired, and featured clear space for individual finish stylings that today's premium airlines are seeking.
"This unique seat brings the comfort and technology of Rockwell Collins' widebody business class seat to narrow-body business seating," Mark Vaughan, vice president, sales and marketing, aircraft seating at Rockwell Collins tells Runway Girl Network. "Its enhanced cradle-style recline, featuring patented seat kinematics – along with latest generation video monitor integration, ample stowage and large bi-fold table – accommodate passengers for both working and relaxing during flight."
Increasing the size of recliner IFE beyond the 13.3" standard is another benefit, Vaughan explains. "Air Rest is fully equipped with 17" monitors that are the same size or in some cases larger as many found in long-haul business class. Typically the seat has both PC power and high-powered USBs, an oversized meal table large enough to enable the passenger to eat and continue to have their laptop or personal device available while they eat if they so choose and adjustable privacy levels when in upright or in the relaxed position."
That space, the storage, and the sense of personal space created by the fixed shell is a key part of the recliner-plus offering.
"Air Rest's proprietary fixed living space feature allows passengers total control of their environment without the worry of other passengers intruding into their space," says Vaughan. "Given the advantages of fixed living space and electrically controlled [mechanisms], the seat can be installed at around 45" seat pitch to provide a consistent and comfortable passenger experience."
Yet as the compact staggered generation of fully flat business class seats with direct aisle access roll out further, a key question is whether airlines decide to bite the #PaxEx bullet — somewhat in the way that both WestJet and Eurowings have done — and upgrade straight to flatbed without stopping at recliner-plus.
Elsewhere in the recliner-plus universe, Stelia secured Airbus A320 linefit approval for its fan-favourite Celeste zero-G sliding recliner in late April, and the company says it has four launch customers over three regions that will be flying over 200 seats.
The seatmaker's communication and change director Séverine Kaci tells Runway Girl Network that "Avianca and Air Cote d'Ivoire are already flying since July 2017 with very positive passenger feedback. A third customer will start operations this summer. Currently the customers are operators of the Airbus A320 family but Celeste is offerable for 737 as well and we are looking forward to confirming a launch customer for that platform shortly."
Interestingly for those in the industry watching the battle between electrical and mechanical actuators, Kaci notes that "Stelia Aerospace has customers for both mechanically and electrically activated seats".
Waiting in the wings in the world of recliner-plus is the Butterfly hybrid convertible premium/business seat, conceived by Hong Kong-based Paperclip Design and a winner of the Crystal Cabin Award back in 2014, which made its first appearance as a life-sized mockup on the Airbus stand inside the A320 Airspace cabin. Previously, Airbus had presented a small dollhouse-sized mockup of the product.
It's notable, if perhaps unsurprising, that Airbus is seeking to make the most of the A320neo's — and particularly the A321neo's — mid- to long-haul capacity. That's magnified by the thought-provoking discussions evolving over the last few months from airlines like Jetstar, which plans daytime flights on short legs around Australia, plus overnight returns on Indonesian tropical holiday routes.
Jetstar currently offers premium economy recliners in its 787 business class, but it wouldn't be the only long-haul, low-cost carrier to be looking at how to bridge the "comfort canyon" between recliners and flatbeds.
One set of options towards the lower end of the gap is to spruce up newer recliner-style seats with legrests, more recline and more features.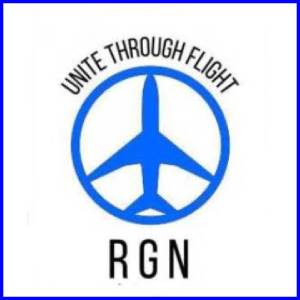 Acro's Series 7 unveiled on Primera Air last month, in a basic implementation that raises the question of what's next for this flexible, stylish and lightweight platform.
A spoiler in the game could well be Thompson Aero, which produced Qantas' Boeing 787 Dreamliner premium economy seat. As pitched, however, this seat has come in for substantial space and egress criticism from passengers. It's unclear how much exclusivity launch customer Qantas has for this seat, nor is it clear the extent to which Thompson can add recline and functionality to make this a recliner-plus.
The next big shakeup in the space is Emirates' product announcement, which the airline says is a bespoke sleeperette model that sounds a little like the cradle sleepers of 1990s-era business class, which of course Emirates operated until 2016 on its erstwhile fleet of Airbus A330 aircraft. Emirates is such a key competitor in so many markets that, depending on its rollout schedule, it could spur an entirely new round of investment into better-than-recliner widebody premium economy and narrowbody business class seats.
Related Articles: