From a #PaxEx point of view, few airlines could be seen as greater opposites than JetBlue and Spirit. While Frontier and Spirit would have been one of the easiest integrations to execute — given their budget operator ethos — JetBlue will face significant aircraft retrofit work to bring the Spirit fleet up to its own specs.
But that is precisely what New York JFK-based JetBlue intends to do. "JetBlue plans to bring the JetBlue Experience to all aircraft, offering JetBlue's unique combination of low fares and award-winning service to more customers," said the carrier in a statement confirming its definitive merger agreement with Spirit covering a $3.8 billion buy-out.
Both carriers operate Airbus A320 family aircraft (JetBlue also flies the Airbus A220 and Embraer 190). Taking a look at the fleets as they stand today, Spirit offers some of the tightest seat pitches in the industry. Its average seat pitch hovers around 28 inches.
On the other hand, JetBlue offers some of the most generous seat pitch in the industry at an average of 32".
Spirit offers no entertainment, no in-seat power, no free snacks or beverages, and only just started offering paid Wi-Fi on most of its fleet. JetBlue offers all of that on nearly every flight and charges for none of it.
Spirit has carved out a nice little spot for itself in the US market, bringing rock bottom fares in exchange for an experience where even printing a boarding pass costs money. For Spirit loyalists and frequent passengers, this was a tradeoff worth making to save big.
If the acquisition passes Department of Justice scrutiny, JetBlue will be faced with the expensive and time consuming task of refurbishing Spirit's fleet to match its own. Spirit's A320 family fleet is currently larger than JetBlue's, with 180 of the twinjets in service and more on order. JetBlue only just wrapped up its A320 fleet refurbishment program and that took more than half a decade.
(Will JetBlue's aircraft retrofit work extend to inflight connectivity? Spirit's IFC provider is Thales, while JetBlue uses Viasat's service. Both solutions are powered by high-capacity Ka-band satellites. JetBlue, Thales and Viasat share a lot of IFC history together.)
How JetBlue intends to operate two distinctly different experiences as one airline for what is likely to be several years is anyone's guess. We already know that the Spirit brand will fade away. So it will be hugely important for JetBlue to provide clear passenger messaging and set expectations accordingly.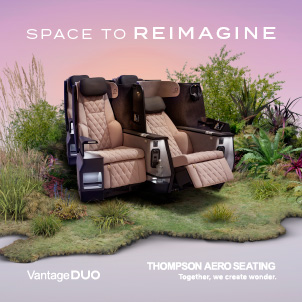 If a traveler goes to JetBlue.com to book a flight, they expect to be on a JetBlue aircraft with all of the passenger amenities associated with it. Proper messaging will be even tougher for passengers booking indirectly through online travel agencies.
As it stands today, JetBlue proactively issues $25 credits to passengers who experience issues with its entertainment system. But what happens if an operational issue ends up having a Spirit A320 sub in for a JetBlue A320? Surely some compensation would be due, but how much?
Looking purely from a #PaxEx perspective, this is a massive win for passengers. The only notable exception will be the loss of Spirit's Big Front Seat.
While JetBlue offers select rows with additional legroom for an added fee, Spirit's Big Front Seat is unique and unquestionably better than JetBlue's extra legroom economy offering. (JetBlue offers a lie-flat Mint product on select coast-to-coast, Caribbean, and Latin America routes, plus all flights to and from London.)
Spirit often offers very reasonable prices for what is essentially a first class seat without any of the added service. The Big Front Seat product will be missed by many.
Time will tell if JetBlue is going to be successful as it conducts its first-ever airline merger, but if its promise to bring lower fares to a greater portion of the country holds true, passengers stand to benefit nicely with some major #PaxEx enhancements.
Related Articles
Featured image credited to Spirit Airlines