There's nothing like a harsh winter in the Northeast to send travelers in search of warmer climes. Eager to catch a break from the frigid temperatures in New York, my partner and I decided to book a JetBlue roundtrip from the airline's JFK base to Cancun, Mexico.
From JFK alone, JetBlue flies between 400 and 562 seats daily to Cancun, depending on the day of the week. Our flight choices meant that we were slated to experience the 200-seat non-Mint Airbus A321 heading south and return on the 162-seat A320 with the carrier's 'restyled' interior. I was keen to compare the two experiences.
Check-in for the flight was, unfortunately, chaotic. Neither the JetBlue app nor the airport kiosk offered the option to use a US Permanent Resident Card (Green Card) as a valid travel document. Mexico accepts all visitors who carry a valid Green Card or any valid US Visa. This meant that I had to line up at JFK's Terminal 5 where the check-in line was extremely long. The manager on duty suggested that I would miss my flight even though I still had two hours until departure and was carrying no checked luggage. She was unwilling to help. I took a chance and went to the help desk instead and was, fortunately, checked in within half an hour. Considering that there are nearly 14 million Green Card holders and several million Visa holders in the US, this was a glaring oversight which caused unnecessary stress and longer lines for everyone. 
Due to some delays with unrelated JetBlue flights, our aircraft was swapped at the last minute to a brand new A321neo, the amusingly named "Hark! Blue Goes There?". JetBlue uses mostly Blue-themed monikers to name its aircraft, with a heavy emphasis on puns — which are fun! The change of aircraft created some chaos at the gate. While the A321 and the re-engined A321neo are both configured as 200 seaters with 42 extra legroom 'Even More Space' economy seats, the rows with these semi-premium seats differ because the newer twinjets have Cabin-Flex options that enable operators to change the location, layout and number of emergency exit doors. This meant that the gate agent had to individually reassign seats to many passengers. Fortunately, we were spared that experience, but this swap did lead to a delay of about 30 minutes. 
Boarding was smooth and at this point, the JetBlue hard product began to shine and take some of the recently experienced stress away. With 32 inches of pitch, JetBlue still has among the most spacious economy seats in the US. Customers choosing the Even More Space seats get between 35 and 38 inches of pitch.
Each seatback houses a 10.1" Thales AVANT entertainment system that features live DirecTV and plenty of pre-loaded content. The seatback pockets are well designed with individual pouches to hold water bottles and a strap for a phone. Free high-speed Internet, powered by Viasat's Ka-band satellite connectivity, was also on offer. The fact that a so-called low-cost airline can offer free Wi-Fi is quite a remarkable achievement for JetBlue. 
Service on board included free non-alcoholic drinks and snacks. Passengers could also purchase one of four snack boxes, which we did. Those using a JetBlue-branded credit card for their purchase get 50% off the $18 dollar price of the snack box. The selection was average, and the lack of a sandwich or meal option left us hungry for more. The crew was quick and efficient, however, delivering two rounds of drinks during the roughly four-hour flight time. 
Between the free Wi-Fi and live TV, time flew by. Users can expect speeds of between 10 and 20 Mbps. One of my tests resulted in an incredible 76.8 Mbps! Coverage worked gate-to-gate.
Of note on this aircraft are the wonderfully silent Pratt & Whitney geared turbofan engines. During takeoff, it felt as though we were on taxi power. The older A320 with its IAE V2500 engines on our return flight felt significantly louder. 
When checking in for our return flight I was able to use my Green Card and encountered no problems, but my US Citizen wife was unable to check in at all on the app. She did manage to check-in at the airport kiosk. 
Security was quick and the newer Terminal 4 at Cancun is certainly an upgrade for JetBlue. The concourse has plenty of shopping, restrooms and two lounge areas. 
Our return aircraft was named Blue 100, a nearly 15-year old A320. Being one of the airline's restyled A320s, the interior featured identical seats and entertainment units to our previous flight. Live television did not work for about 30 minutes into the flight when coverage began. The Wi-Fi was flawless however, and again worked gate-to-gate. On this flight, my tests produced speeds of 18.7 and 19.1 Mbps. Excellent, again.
Service on the return flight was equally efficient although the reduced travel time flying north meant we had just a single drinks service.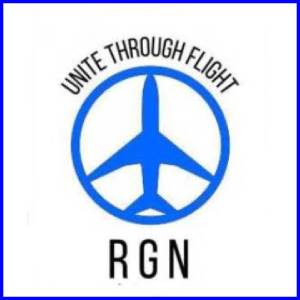 These flights gave us the opportunity to experience what might be among the best economy cabin in US skies. The consistent experience across both aircraft was also a bonus as fliers will know what they are getting when booking. 
On both flights, we noticed no specific COVID-related service changes apart from announcements about the Federal mask policy. 
While the hard product is excellent, the buggy check-in process is something the airline can work on. More filling food options for purchase would also be welcome.
That aside, JetBlue provides an excellent product with fun branding and efficient service, which is why it is a favorite among many travelers.
Related Articles:
All images credited to the author, Karun Mukhi