In a surprise announcement this morning, Frontier Airlines' parent company said it has agreed to buy Spirit Airlines for $2.9 billion in stock and cash. The two budget operators plan to combine their highly complementary networks, and together provide low-fares service to over 145 destinations across the US, Latin America and the Caribbean.
Under the terms of the merger agreement, which has been unanimously approved by both companies' boards, Spirit equity holders will receive 1.9126 shares of Frontier plus $2.13 in cash for each existing Spirit share they own. This implies a value of $25.83 per Spirit share at Frontier's closing stock price of $12.39 on 4 February 2022.
The total transaction is valued at $6.6 billion when accounting for the assumption of net debt and operating lease liabilities, said Frontier.
The merger is expected to close in the second half of 2022, subject to regulatory review. Whether the tie-up will see ready approval remains to be seen. US President Joe Biden's administration has been bolstering its enforcement of antitrust laws of late.
Frontier's parent Frontier Group Holdings certainly seems optimistic, however. "Frontier's controlling stockholder has approved the transaction and related issuance of shares of Frontier common stock upon signing of the merger agreement," it notes in a statement. "The combined company's management team, branding and headquarters will be determined by a committee led by Mr. Franke prior to close."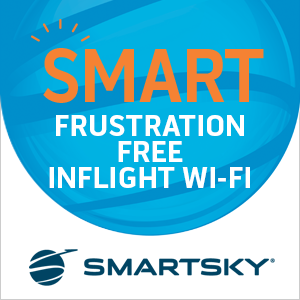 Frontier and Spirit operate Airbus A320 family aircraft, including large fleets of the re-engined A320neo. Each has also ordered the larger A321neo. They say they'll expand their combined operation of 283 aircraft with the "more than 350 aircraft on order" between the two, and will "increase access to ultra-low fares by adding new routes to underserved communities across the United States, Latin America and the Caribbean".
In terms of PaxEx, both carriers are similar, offering a largely unbundled experience. However, Frontier is an all-economy airline, while Spirit offers economy down back and — depending on the layout — the equivalent of a domestic first hard product up front called the Big Front Seat. Frontier does not offer inflight connectivity, whilst Spirit is in the process of rolling out a high-speed solution from Thales, Hughes and SES.
"We are thrilled to join forces with Frontier to further democratize air travel," said Spirit president and CEO Ted Christie. "This transaction is centered around creating an aggressive ultra-low fare competitor to serve our guests even better, expand career opportunities for our team members and increase competitive pressure, resulting in more consumer-friendly fares for the flying public. We look forward to uniting our talented teams to shake up the airline industry while also continuing our commitment to excellent guest service."
Related Articles: