SCHROTH Safety Products has been acquired by the Loar Group Inc. ("LOAR"). Perusa Partners Fund 2, L.P. ("Perusa"), a private equity fund advised by Perusa GmbH, and co-investors have agreed to sell all shares in SCHROTH International GmbH and SCHROTH Management GmbH (together "SCHROTH" or the "Company") to LOAR, a leading platform of companies specializing in the design and manufacture of aerospace and defense components. 
SCHROTH, with its engineering and manufacturing sites in Arnsberg, Germany, and Fort Lauderdale, FL, USA, is a global leader in the development and manufacturing of occupant protection systems for applications in aerospace, defense, and motorsports.  
SCHROTH specializes in technical occupant restraint systems, passenger lap belts for all major commercial aircraft, structural airbag systems for Airbus and Boeing platforms, and cockpit safety equipment. SCHROTH also provides restraint systems for the business jet, general aviation, helicopter, military, and racing markets.  
Perusa acquired SCHROTH from Transdigm International, Inc. in a management buyout transaction in January 2018. Since then, SCHROTH has considerably strengthened its foothold in the global commercial aviation industry, has expanded into the Asian market, and has invested into the development of innovative products such as an advanced lap belt airbag solution for commercial aviation and new energy-absorbing seating solutions for armored vehicles. Even throughout the Covid pandemic, the Company has demonstrated remarkable resilience and has been able to substantially improve its financial performance. 
Martin Nadol, CEO of SCHROTH, says: "Under Perusa's ownership, our company has not only seen continuous growth but at the same time has become a much stronger competitor in all our core markets. The acquisition of SCHROTH by LOAR could not come at a better time. We are excited to become part of the LOAR Group, which will provide just the right framework and add further momentum to SCHROTH's continuing global expansion and success." 
Dr. Hanno Schmidt-Gothan, Founding Partner at Perusa GmbH and advisor to Perusa Partners Fund 2 LP, comments: "The fund advised by us has supported the company throughout the recent turbulent times in commercial aviation and it was very impressed by the staff of SCHROTH and the resilience of the business model. We wish the business all the best under the new strategic ownership and we will look out for its products in all our travels". Raphael Weller, Partner at Perusa GmbH, adds: "I especially thank Martin Nadol for the trust he has placed in Perusa and for his continuous effort in building an exceptional and highly successful company with a great future potential."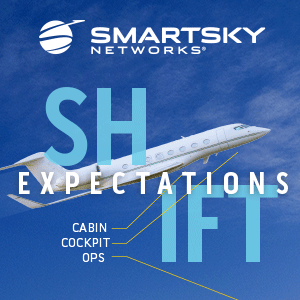 SCHROTH Safety Products is a leading global developer and manufacturer of innovative occupant protection systems for use in aerospace, motorsports, defense, and medical transport. The company also provides energy-absorbing and life-saving safety solutions for other critical applications in aircraft and ground vehicles. 
About Perusa  
Perusa Partners Fund 2, L.P. is a private equity funds with 200 million Euro committed equity. The fund invests in medium-sized companies and in carve-outs of business segments within larger corporations in German-speaking Europe as well as in the Nordic region. The fund is advised by Perusa GmbH. Perusa is pursuing a strong operational approach to increase the efficiency and thus the long-term value as well as the potential of the portfolio companies.  
About LOAR 
Loar Group Inc. is a diversified manufacturer and supplier with established relationships across leading aerospace and defense OEMs and Tier Ones worldwide. The company's mission is to create a strategic global alliance of companies specializing in the design and manufacture of aerospace and defense components. Loar provides its partners and customers with innovative, cost-effective engineering and manufacturing capabilities and responsive, dependable service, leading to profitable and sustainable long-term relationships.
Featured image credited to istock.com/JakeOlimb