HAMBURG — As the world of aviation attempts to find a 'new normal' post-pandemic, the return of the Passenger Experience Conference (PEC) in Hamburg — held one day in advance of the Aircraft Interiors Expo — was greatly welcomed by delegates. Naturally, the future of aviation was at the top of the agenda, and with it, the notion that there has never been a better time to rethink the aircraft cabin to be more sustainable.
Cabin interiors are replaced several times within an aircraft's lifecycle, either as a refresh or a complete refit. Leased aircraft generally see more retrofits in their lifetime. Avolon head of new aircraft deliveries Enda Swan noted that lessors almost always need to reset aircraft to "default" interiors before re-leasing to another operator. But all of that ripped-out furniture produces waste, even if some parts are recycled. Greater commonality of materials, she suggested, would make the recycling process easier. 
Product adhesives and irreversible processes can often impede efforts to recycle aircraft interiors, with otherwise useable material ending up in landfills. Design firm Priestmangoode is focused on reusability, and admires cutting-edge Swedish automotive company Polestar for its work in recycling aluminium parts at different grades to minimise waste — in a real-world example of what can be achieved in the here and now.
The manufacturing process is also ripe for renewal. Priestmangoode associate director of strategy Jo Rowan led a discussion about the value of circularity within supply chains. Circularity, which sees a product created with its own end-of-life taken into account, helps to minimise waste outputs by considering its inputs from the very beginning. Runway Girl Network reckons that Bombardier's work to deliver an independently authenticated Environmental Product Declaration for all of its business jets is notable in this regard.
Rowan argued that achieving circularity in interiors, specifically, can be made easier with the use of technology. 3D printing, for instance, means that offcuts can be minimised in the production process from the outset. Avolon's Swan also made the case for why disassembly should be factored into the design process. 
Airlines, too, can do their part to reduce emissions and landfill without compromising on passenger experience, such as by selecting seats that utilise fewer components to save on emissions.
Using recycled material to create new design trends is also a great option. For instance, fabric from uniforms can be upcycled into amenity kit bags. "Reused materials may not meet traditional expectations of luxury, but these materials can be worked into new, luxurious designs," noted Rowan.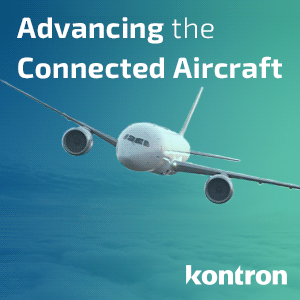 The PEC event showcased a cornucopia of ideas to improve aviation's eco-credentials by developing more efficient next-generation aircraft. Ben Orson, director of transportation design specialist Orson Associates, discussed the recent UK Government-backed study FlyZero, a £15 million project that spawned 30 research papers and three hydrogen-fuelled concept aircraft.
But FlyZero also consciously examined how to produce a green cabin to reduce non-operational emissions (i.e. carbon produced from the construction, maintenance, and disassembly of the aircraft) by ensuring that interiors are made from sustainable materials and can be easily recycled, as well as reducing operational emissions by reducing weight.
"Whilst the focus has, rightly, been on operational emissions," explained Orson, "the non-operational emissions will grow in importance as alternative fuels become more common."
New ideas for driving sustainability point to a brighter tomorrow, but the present is perhaps less vivid. As the aviation industry looks to accelerate out of the pandemic, high-density ultra low-cost carriers have rebounded the fastest in some markets, with passengers' desire for travel trumping many other factors, as David Kelly, vice president of strategy and marketing at HAECO Americas reminded attendees.
However, the scale of the challenges facing the sector cannot be ignored. Aviation needs to shift the conversation from "should we improve?" to "how can we improve?" and proactively solve these issues. With the climate emergency already here, and new ideas ripe for the taking, we must ask ourselves; if not now, when?
Related Articles:
Featured image credited to Fintan Horan-Stear