In a unique collaboration, Delta Air Lines and American Express (Amex) have announced a new credit card. While airline-branded credit cards aren't new, this one may strongly appeal to the many individuals who consider themselves "aviation geeks".
The limited-edition card is made from the aluminum fuselage skin of a Boeing 747-400 aircraft that flew millions of miles, and tens of thousands of passengers while in service.
The 747 from which the cards were created was registered N667US, and known as "Ship 6307" to Delta. It was originally built for Northwest Airlines in 1990, but joined the Delta fleet following the 2008 merger of the two airlines. 
The dinner for the event was hosted in another retired Delta 747, located at the Delta Flight Museum at Hartsfield-Jackson Atlanta International Airport in Georgia, (ATL).
Built in 1988, "Ship 6301" was the first 747-400 series aircraft constructed by Boeing. It was used for testing by the airframer, and served as an engine testbed aircraft for Pratt & Whitney.
Following its service as a test aircraft, Ship 6301 flew for Northwest Airlines as N661US until 1989. It flew more than 61 million miles during her tenure of service, and last flew on 9 September, 2015. 
Delta retired the aircraft in 2016, and created a venue in which special events can be hosted.
Iconic Atlanta chef, two-time 'Top Chef' contestant and eight-time James Beard Award nominee Kevin Gillespie, who owns Atlanta restaurant Gunshow prepared the lavish menu for the attendees, which included three courses with wine pairings.
Gillespie said his menu for the evening was partly inspired by snacks and meals that Delta would serve, such as roasted almonds and Biscoff cookies. Each course was delightful, and carried a theme of southern charm. 
The specially-created Amex card is available only for Delta SkyMiles Reserve and Reserve Business Card Members, from 16 June to 3 August 2022.
Jon Gantman, senior vice president and general manager, cobrand product management at American Express said, "For over 60 years, American Express and Delta have partnered to deliver world-class experiences for our shared customers through industry-leading service, value, and access. Today, we're celebrating our latest innovation that pays homage to the iconic Boeing 747 by giving Card Members a piece of travel history in their wallet."
"Delta and American Express are blazing the trail with this innovative card design, while honoring our longstanding history. We invite you to experience the magic, history, and transformation of our iconic 'Queen of the Skies' through this unique card," said Dwight James, senior vice president, customer engagement & loyalty for Delta Air Lines, and CEO, Delta Vacations.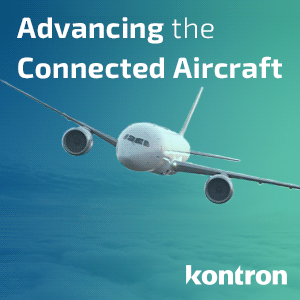 Holders of these cards can enjoy complimentary Amex Centurion Lounge and Delta Sky Club access when flying Delta, along with status boosts to help reach the next tier of status with Delta.
The card also includes membership in Resy, which can secure dining reservations at popular restaurants. 
Meanwhile, it's clear that the Boeing 747 can make a wonderful entertainment venue. But many participants were overheard mentioning how uncomfortably warm it was inside the plane.
Perhaps the Delta Flight Museum will upgrade the air conditioning in Ship 6301 in the future. Though there was sweat, the festive mood of the evening was not dampened. 
Editorial disclosure: The author was invited to attend this event in Atlanta by American Express and Delta Air Lines. Airfare, lodging, and local ground transportation were generously provided by Delta and Amex, though, as ever, all written content and opinions are those of the author.
Related Articles:
Featured image credited to Paul Thompson