Scaling up production of sustainable aviation fuel (SAF) — and incentivizing industry adoption with a proposed SAF tax credit — is a key part of US President Joe Biden's plan to position aviation for net zero emissions by 2050. But the Federal Aviation Administration is also pursuing multiple avenues with industry to improve sustainability beyond SAF, as communities across the country grapple with climate change.
The Continuous Lower Energy, Emissions and Noise (CLEEN) Program is the FAA's principal environmental effort to accelerate the development of new aircraft and engine technologies. Through the CLEEN Program, the agency is a cost-sharing partner with industry stakeholders.
"We recently launched the third phase of our CLEEN program on cleaner engine technology. We just issued $100 million in contracts over a five-year period," noted FAA Administrator Steve Dickson during a keynote speech at the NBAA Business Aviation Convention & Exhibition in Las Vegas.
The awardees — General Electric, Honeywell Aerospace, Pratt & Whitney, Boeing, a Delta TechOps group (involving GKN Aerospace, MDS Coating and America's Phenix) and Rohr Inc — will focus on reducing aviation emissions and noise, including pursuing goals of reducing CO2 emissions by improving fuel efficiency by at least 20 percent below the relevant ICAO standard and NOx emissions by 70 percent relative to the most recent ICAO standard.
Separately, the FAA and NASA recently announced the completion of research and testing on a software capability that calculates gate pushbacks at busy hub airports so that each plane can roll directly to the runway and to take off. By minimizing taxi delay and ramp congestion, the program reduces fuel burn and CO2 emissions. "This work goes back about six or seven years," explained Dickson at NBAA-BACE.
"We will be rolling that out over the next few years at 27 airports around the country. We have shown that it works but the bottom line is we have got to work together — government, industry — to put aviation on a path to decarbonization and that will require all of us to invest in sustainable aviation fuels coupled with technology, infrastructure and certainly operational efficiency improvements."
Dickson said he is encouraged by the work that business aviation is doing to improve its eco-credentials, particularly with respect to SAF. One prominent example, as part of CLEEN, BizAv has progressed toward adopting viable and efficient "drop-in" renewable-source alternatives to petroleum-based Jet A. Indeed, SAF has been used continuously at select airports since 2016, according to the National Business Aviation Association, and its production is expected to scale significantly during the next five years.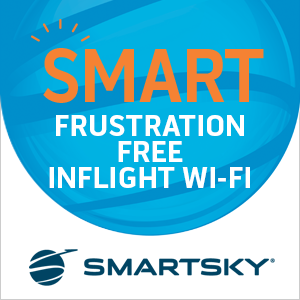 To that end, the White House in September set a new goal to scale up SAF production to 3 billion gallons per year by 2030, in a bid to achieve a 20% reduction in aviation emissions by that time, and to start unlocking the potential for a fully zero-carbon aviation sector by 2050.
"Now that's a big leap because right now we only produce actually less than 5 million gallons a year," said Dickson. "So, this is a tremendously ambitious goal but it is something that we can do in the nearer term."
"We need to push some new policy measures into place and we are working on those now," he added. "One of the ideas is this concept of a blender's tax credit that would provide a per gallon tax incentive for sustainable aviation fuel production but there is certainly more that we can do." The proposed tax credit requires at least a 50% reduction in lifecycle greenhouse gas emissions and offers increased incentive for greater reductions.
Quoting Eleanor Roosevelt — "with freedom comes responsibility" — Dickson stressed the importance of having a sustainable aviation sector. "Because our freedom to fly really requires us to take care of the environment that we fly in."
Related Articles: